Don't just stop at serving your customers - delight them!
Often delight and customer service are used as synonyms, but we believe there is a key difference between the two. Customer service is something you have to do, but delight is something you do because you want to! Is that little extra something that makes your customers and clients feel special.
Adding delight doesn't have to be hard or expensive, but it can be fun! Here are four simple ways you can add delight to your business.
Sugarwish - Send something sweet!
Price: Prices range from $16.50 to $95. Taxes and shipping included.

How it Works:
We came across this one while we were searching for personalized gifts that would bridge the internet with a real physical gift. Sugarwish does just that. What Sugarwish allows you to do is to go online, fill out some information, and send anyone a Sugarwish via email. The email includes a link that leads your customer to a digital candy store. They have many options to choose from, from granola and other healthy items, to gummy candies, chocolates, and hard candies.
Once they've picked out their candy online, it lets you know they have completed the process. Within a couple of days, the box is shipped to your client, and they receive their candies. You can choose to personalize the box to your company with a special message. They have multiple sizes available. It's a really cute way to show some extra love to the people closest to you.
How we've used it:
We've recently begun to use Sugarwish and are so far extremely impressed. We like to send a gift to our new clients and have incorporated Sugarwish into our gift lineup. We have also sent out a couple as birthday gifts and will be sending them out for the holiday season.
Send Out Cards - Say it with a Card in their Mailbox!
Price: Bundles are priced at $195, $395, and $795 or choose a monthly plan at $39.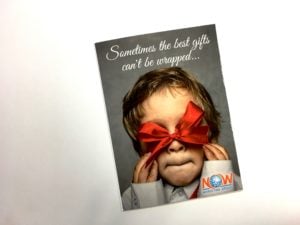 How it works:
One of the tools we've used for our clients is Send Out Cards. Send Out Cards is similar to a traditional card you can purchase at the store but is completely customizable to your business. You can easily change pictures, the message, submit your real handwriting, and customize your database for your clients. The database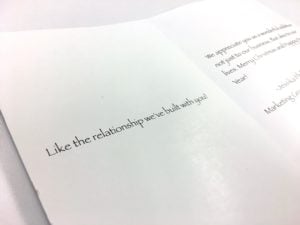 allows you to add in customers and put birthdays, anniversaries, or other special dates you don't want to forget. You can then be reminded to send out a card, or easily set up a campaign that will personalize each card by name. Then, it arrives to your customer by mail.
It's great for a follow-up, for the holidays, or really anytime you want to make someone feel special.
How we've used it:
We've been using Send Out Cards for more than five years now and have used it for pretty much any occasion you can think of! Birthdays, anniversaries, Christmas cards, and more. Any time there is an opportunity to celebrate our clients, we send them a personalized note.
Enthusem - Say it with a Personalized Card and Video in their Mailbox!
Price: Packages are priced at $199, $399, or $699.

How it works:
Enthusem is the next step up from Send Out Cards. It's a very similar concept, but inside each card is a link to a video. This is a great sales tool and can be incorporated into any campaign that can use video, such as real estate or special occasions.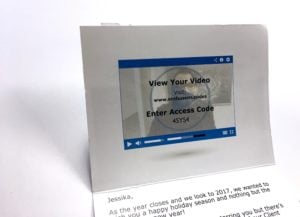 You can easily customize your card, customize the video link, and use it as a way to talk to your clients about any topic you can think of. Then, they'll receive it in the mail. Once the open the card, they'll be directed to view the video via a link. It's a one-two punch way to build a relationship with your clients, both physically and digitally.
How we've used it:
We were recently introduced to this company when someone sent us one! We're still looking into ways we can incorporate this and use it for our clients, but we were certainly delighted when we received it!
We were sent an Enthusem Card by a company who was looking to get into contact with us. It caught our attention right away, especially because the front was custom designed for NOW Marketing Group. On the inside was a website address that leads to a personalized video message for us. We can see this being used as a potential sales tool.
BombBomb - Say it with a Personalized Video in their Inbox!
Price: $49/month or annual subscription discounts
*Options include annual memberships, month-to-month memberships, and a yearly subscription with premium set up.
How it works:
BombBomb lets you send branded and customized video emails to anyone. All you do is record your video from your laptop and create your own message with links. It then sends the email directly to the person you wish to send it. They'll be able to watch the video directly through their email without clicking on links.
Meanwhile, you will receive notifications for when they open the email and watch the video. It also lets you know what they did while they were watching the video.
How we've used it:
After speaking on the phone or sending a proposal, we have used BombBomb to recap what we've previously spoken about. This allows us to personalize our message and let our clients see our genuine expressions. This works great for clients we aren't able to meet face-to-face. We've also used this to create video blogs, trainings, send personalized birthdays or anniversary messages, and more! They have built in templates for real estate, insurance, and church organizations.
---
A major part of building relationships with your clients and customers is to show them that they are valued. These gifts not only show that you're thinking of your customers, but that you care about them. Through personalization, you'll be able to show customers that you value the relationship with them, especially if you remember important dates and celebrate them with your clients.
What sales and repeat, referral business all boils down to at the end of the day is relationships. By focusing on building relationships, you'll be able to remain successful in your industry. A huge part of this is worrying more about your customers than yourself, and by engaging, interacting, sharing, and caring more for them.
In what ways have you added delight in your business? Share your examples below!