Agile marketing might sound like a buzzword thrown around in boardrooms, but it's a proven methodology that can work wonders for your business.
Agile marketing is all about pivoting, which we all know is a critical skill for any business owner.
That's why we invited the Agile Marketing expert, Dorien Morin-van Dam, onto our monthly live show, NOW & Them, to dive into the topic and share what marketers and brands can do today to be more agile.
What Agile Marketing Is:
Agile marketing is a customer-focused approach emphasizing flexibility and adaptability instead of rigid planning and execution.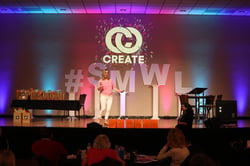 When adopting the
agile mindset
, businesses are more equipped with the resources to pivot and correct quickly. This methodology helps reduce wasted time and money while empowering teams and increasing retention and satisfaction rates.
Dorien Morin-van Dam shared how agile marketing makes teams efficient and adaptable because it takes an iterative, data-driven approach that encourages teams to adjust their strategies in response to feedback and changing conditions.
The core principles of agile marketing are collaboration, flexibility, and speed.
When you receive new information and can make a better decision at the drop of a dime, you've built an agile team.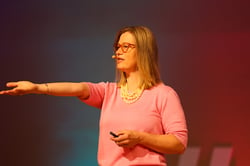 It's genuinely a win in every way, but it takes work.
How To Adopt The Agile Mindset:
The essence of the
agile marketing
mindset is to embrace a flexible, iterative process that allows you to adapt quickly to changes.
Here's how to adopt the mindset: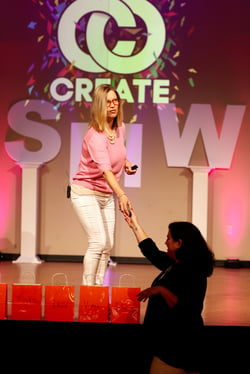 Set goals: Are you surprised? It always starts with goals; the best goals align with your mission. Your goals will function as the roadmap so that you stay focused on the right things.
Break down your work: Rather than thinking of things as one project, you need to break things down into smaller, more manageable chunks. Break everything down into parts, aka step-by-step actions. Doing this allows you to prioritize your work based on impact on the team and value for the organization.
Establish strong communication: for agile to work, you need a strong channel for communication. Being agile means constantly reviewing and adjusting your strategy, so collaboration is key.
Measure and analyze results: constantly monitoring the data (based on the goals you created) is essential so that you can adjust your approach based on what you learn.
One crucial part of agile marketing is having consistent meetings where your team comes together to discuss projects, their outcome, and the learnings experienced so that each project can improve.
Being agile is more about operating with a nimble and flexible mindset and being willing to fail than anything else.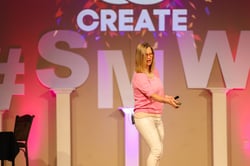 Getting Started:
One important principle: the highest priority is to satisfy the customers.
Being agile means that you're getting feedback as you go through a process so that you can constantly be refining your content as a marketer.
Being agile also means being curious.
When you operate with an agile mindset, you are curious, communicative, creative, and always think about what if something works out.
For brands looking to get started, we recommend trying this one specific action: having a daily standup meeting with your team.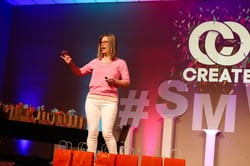 During this meeting, everyone on the team will answer these three questions:
What did I do yesterday?
What am I going to do today?
Where am I stuck?
That third question is where there is an opportunity for collaboration with your team to make things more efficient.
Putting It All Together:
By applying Agile marketing methodologies, businesses can increase efficiencies, shorten time-to-market, and ultimately, deliver better ROI.
Agile marketing can do so much to benefit your business by empowering your team and becoming more adaptable and collaborative. This makes your company a better place to work, which will improve retention and make your culture stronger.
So, are you ready to be more agile?
If so, we highly recommend
following Dorien
and learning more from her on the subject!
What steps are you going to take today? We'd love to hear from you, so share below!