It's been announced that WordPress will be coming out with update 5.0 rumored to be sometime in mid 2018 and with it comes one of the biggest changes to the platform in years. That change is Gutenberg. Gutenberg will be replacing the familiar "What You See Is What You Get" (WYSIWYG) editor with a new editor based on the concept of "blocks" (more on that later). As we dive in here what is important to note is not to panic, this will be a change for the better and there are options to ensure your WordPress site won't break with minimal effort.
Why The Change?
One of the major driving forces for this change is "What You See Is What You Get" really hasn't become that at all. It is more similar to "What You See Is What You Get In This One Tiny Section Of The Site And Only On Certain Pages". What we really have is the main content area, then we have menus, widgets, plugins, custom post types and more all listed in different areas of the CMS. The end goal for Gutenberg is to give content creators an outlet to really be able to edit areas of their entire site all in one place. This will likely happen in phases with the first being the main content editor.
What is Gutenberg?
Back to "blocks". Blocks are sections of content created within the editor. Instead of having one large editable piece of content an article can be broken up into separate blocks. For example, we can have headlines, images, paragraphs, media embeds all in separate blocks. You might ask yourself, why is this better? This will give you more control of your content site wide. Let's say you have an image you would like to use, but it's relevant on multiple pages of your site. With blocks, you will be able to enter that image as a block and reuse that block on multiple pages. The beauty of this is that if that image needs to be changed in the future you can change it once and it will change everywhere. You will be able to do this with any of the pieces you enter including paragraphs, quotes and media embeds.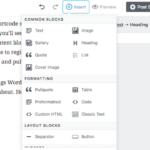 Another notable addition to Gutenberg is the ability to use columns. Up until now, you had to have an understanding of HTML and CSS in order to set up columns within the content editor. As of now, you will be able to create up to a four column layout right within the Gutenberg editor.
These are just a few examples of how the new Gutenberg editor will be a powerful tool moving forward for content creators.
Will My Site Break?
With any WordPress update, especially one of this magnitude, there is the potential for certain parts of your site to break. Fortunately, WordPress will be providing a plugin to revert back to the "Classic Editor" in case Gutenberg doesn't jive with your current theme. Having said that, Gutenberg will be shipping with WordPress 5.0 and they currently have a plugin you can download so you can do testing of your own. Gutenberg is still in development, but it is important to be proactive and test your site right now with the Gutenberg plugin. At NOW we are already working on making sure our sites themes and plugins are compatible with all of the Gutenberg updates.
Change is coming, but we would encourage you not to be afraid of this change and to embrace it. WordPress is very respectful of the many hours of development that have gone into themes and plugins and they are giving us options like the "Classic Editor" to ensure our sites don't break. As you are testing your site with the Gutenberg plugin we strongly advise you not to push it to a production environment. This plugin is still in beta and you should definitely take caution before making anything live.
Another great article about all things Gutenberg can be found here: "The Gutenberg WordPress Editor: 10 Things You Need to Know".
But, I Still Have Questions: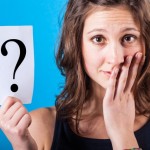 If you do have a site on WordPress and have questions we're here to help!
Contact us at 877-380-6698 and we can review your site for you.