Need a dose of inspiration? We've compiled a list of 28 of our favorite inbound marketing inspired quotes to get you excited to grow your business.
"Make your marketing so useful people would pay you for it." – Jay Baer
"Soon is not as good as now." ―Seth Godin, Poke the Box

"Quality is much better than quantity. One home run is much better than two doubles." -Steve Jobs
"The best way to predict the future is to create it." – Peter Drucker
"Our jobs as marketers are to understand how the customer wants to buy and help them do so." – Bryan Eisenberg
"Don't be afraid to get creative and experiment with your marketing." – Mike Volpe
"If you're a good marketing person, you have to be a little crazy." – Jim Metcalf
"Good marketing makes the company look smart. Great marketing makes the customer feel smart." – Joe Chernov
"Design is not just what it looks like and feels like. Design is how it works." -Steve Jobs
"Our job is to connect to people, to interact with them in a way that leaves them better than we found them, more able to get where they'd like to go." – Seth Godin
"Today it's important to be present, be relevant and add value." – Nick Besbeas
"Great Execution is the Ultimate Differentiator." – Margaret Molloy
"The best marketing doesn't feel like marketing." - Tom Fishburne
"Know thyself. Know the customer. Innovate." – Beth Comstock
"People don't buy what you do, they buy why you do it." – Simon Sinek
"Instead of using technology to automate processes, think about using technology to enhance human interaction." – Tony Zambito
"If you are an artist, learn science. If you are a scientist, cultivate art." – Karin Timpone
"We're all learning here; the best listeners will end up the smartest." – Josh Bernoff
"Content is fire, social media is gasoline." - Jay Baer
"Don't settle: Don't finish crappy books. If you don't like the menu, leave the restaurant. If you're not on the right path, get off it." - Chris Brogan
"Branding is what people say about you, after you leave the room" -Unkown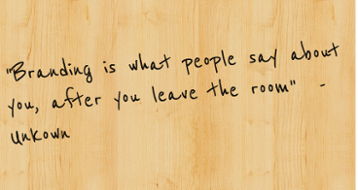 "Your top of the funnel content must be intellectually divorced from your product but emotionally wed to it." Joe Chernov, Hubspot
"Marketing is really just about sharing your passion." Michael Hyatt
"Getting the Like is easy. It"s a light action. Anything else requires trust." Jon Loomer
"People don't buy what you do, they buy why you do it." – Simon Sinek
"Traditional Marketing talks AT people, content marketing talks WITH them." ~Doug Kessler
"Make the customer the hero of your story." ~Ann Handley
"Do what you do so well that they will want to see it again and bring their friends." ~Walt Disney
"The best marketing strategy ever: CARE." ~Gary Vaynerchuk
If you liked the quotes above you'll love the next set from #Inbound14! We've compiled 10 of our key take-aways and favorite quotes from our sessions for you to be inspired and to share!
Enjoy!