It's hard to believe NOW was started five years ago. No one can prepare you for starting a business from the ground up. It's a journey, an adventure and a personal growth challenge like nothing you'll ever experience. I'd be lying if I said it was all sunshine and roses. I've cried. I've celebrated. There's been times I questioned why I'd allow myself to be put through this, but at the end of the day I wouldn't trade it for anything in the world.
I started this business because I was told I'd never be able to work again as a result of a chronic pain and fatigue disability I was diagnosed with in 2009. Since then I've been on a mission to prove the world and my body wrong; that I'd be able to not only get out of bed everyday but I would make it a success story my girls would be proud of.
Along this five-years and-counting journey, I've learned five major lessons (and many others on a daily basis) that I think can apply to everyone in their lives:
Lesson No. 1: The best way to quiet the doubters is with success!
It's important to put negative experiences in the rear view mirror and move ahead in a positive manner toward your vision.
My first devastating experience came from someone on my own team, someone I thought I could trust, a team member that had been with me since the beginning. Without getting too much into the details, this was a trusted and valued person I had dedicated a lot of support and personal investment in. Unfortunately, this person's own agenda trumped the company's. He decided to do some things behind my back and lied to me.
I was heartbroken, shocked, and truly sick to my stomach. I never saw it coming. However, the end result was a valuable lesson about how sometimes another's agenda isn't in line with mine or my company's. It also made me realize one awful experience does not outweigh the many positives that can be achieved.
So, I made the decision to fight through this tough time and continue to succeed. I promised myself to protect my company from all negativity. In fact, I wanted to use any negativity as a motivation to work harder, inspire others, and never allow one person to affect the company's ultimate goal: Success.
Lesson No. 2: You have to learn to say "NO"
"If you want to fly, you have to give up the stuff that weighs you down"
Do not feel bad for making choices that upset others. You are not responsible for their happiness, only your own. I first thought my mission in owning my own company was to take on every new client came my way. Some were completely wrong for my business and I ended up signing up for way more than I ever intended. I wanted to please and satisfy everyone I encountered. Whether they were a good fit for the company's business plan or not. I also felt I had to sign up for every event, task, or group in order to please everyone who asked. I had to learn that even if someone was upset with me it was o.k. to say "no."
My very wise aunt once told me, "When you say yes to something, you're really saying no to something else." I owe so much of my precious time to this very quote. I've learned to take on only clients whose mission I truly believe in and know I can personally work on their account to reach their ultimate goals. This has helped me build deeper relationships, strategies and longer client retention, which equals more repeat, referral business.
Lesson No. 3: Learning to say "YES"
If you want new results you have to try new things.
Don't be afraid to experience the unknown. Fear can hinder growth and failure can drive success. Even though I've fallen on my face more than once I've learned and I've grown each and every time. I've learned to stretch myself and take on new projects I never thought possible. I remember the first time I was asked to take on a client that had an international presence, I was excited but scared to death at the same time. There were doubting voices in the back of my head saying, "who are you to think you can take on a big client like this … you're just a small person in a small city!"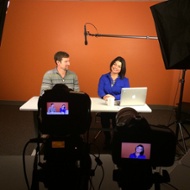 I slowly learned to silence the haters and naysayers, reminding myself that the further I pushed myself, the further they would be in my rear view mirror to success.
You have to learn your "Why," as Simon Sinek puts it, and build a team around you that is smarter than you, better than you at the things you're not good with. Lead with them and say "Yes" to their ideas. Trust them and work as one solid unit for the betterment of your ultimate "Why." One way to get out of your comfort zone is to change up your process if it's not working. If you get too comfortable you're not growing.
Lesson No. 4: "The dream is free, the hustle is sold separately." -- Unknown
"Don't let the fear of losing trump the excitement of victory."- Gary V.
Don't ever stop learning, growing, working, and soaking up everything around you. Don't waste time, never give up, and make every day extraordinary. If people doubt you, prove them wrong.
You're the visionary, so you must spend your time hustlin'. I know the word hustle can be taken out of context but I encourage you to watch a video by Gary Vaynerchuk. His use of the word is so true. (Warning: He uses language not appropriate to everyone. But hey, at least he's true to who he is.)
Hustle to me meant I had to give up a lot of personal time, time with friends having fun, vacations, that extra T.V. show and meetings just to have meetings.
Lesson No. 5: Understand the power of relationships
Relationships will always be more powerful than marketing.
Meet as many people as you can. You can't form a network without a relationship. Spend quality time learning from every soul you encounter and make sure to stay in contact with as many people as you can. Every unique person who crosses your path can lead to a road of opportunity. There is nothing more satisfying than sharing success.
I've had the privilege of meeting some pretty amazing people and tried to soak up every bit of knowledge I could. Some of my best memories and mentors have come from attending conferences. Each year I've attended Social Media Marketing World where I've made friendships with some of the most amazing people. One person I met on a bus ride to a networking event! I sat beside Mike Gingerich (from Indiana) in San Diego on the way to the natural history museum. We learned we were both passionate about God, our families, social media marketing and entrepreneurship. From our 15-minute trip, we formed a friendship that has led to co-conference speaking events, duel Podcasts, and a mastermind group full of nine other people from around the world.
A lot of my new business friendships have started from a random "seize the moment" conversation and my new clients have all come from word-of-mouth referrals.
So take the long way home, seize every moment to talk to someone new. LISTEN to them and ask yourself how you can help THEM. Life is all about giving. And in return life gives you so much more back than what you deposited.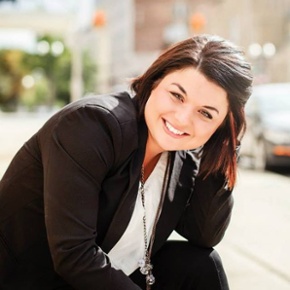 During these five years I've cried, I've celebrated, there have been times I questioned why I'd allow myself to be put through this but at the end of the day I wouldn't trade it for anything in the world.
My business journey is part of my DNA now. I love each day more than the last and I can't wait to see what our next five years will bring as we launch a new part of the business called the Relationship Marketing System. This resource will give our members all the tools, videos, and support they need to reach their marketing goals.
In closing: Thank you! <3
If you've owned a business or have been witness to me in my business journey, I'd love to hear your tips, memories or words of advice. (: