WHAT'S IN A COLOR:
How does a color make you feel? You've probably never thought of certain colors in terms of how you feel around them, but individual colors can a have a powerful effect on your state of mind. Some will excite you and others will calm you, but all of these seven colors have a place in business branding and your emotions.
---
HOW DOES COLOR MAKE YOU FEEL?

Below is our infographic of seven colors and how they make you feel. It outlines the emotions and feelings they conjure up inside of you and also popular brands that use them in their logo. Here is a quick overview:

Green: Fresh • Blue: Trustworthy • Purple: Creative • Red: Passionate • Orange: Warmth • Yellow: Cheerful • Gray: Sophisticated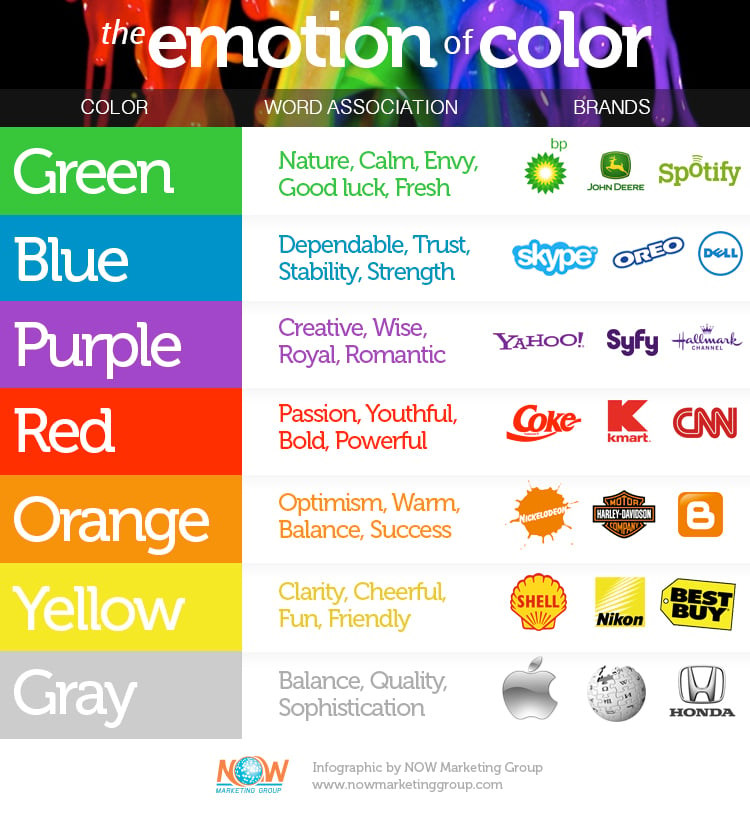 ---
CONCLUSION:
Colors are deeply rooted in our subconscious whether we realize it or not. As long as you know how colors affect people, you can use them to your advantage. So think of your buyer personas and associate your colors appropriately.
---