Are you looking for an app to help manage your notes, paperwork, and business cards? Efficient productivity is extremely important while working on the go and there are many options to choose from with iOS and Android. Two popular options are Evernote and Notability. So which do you choose?
What problem do they attempt to solve:
We are a generation of hoarders. Whether we're keeping a critical piece of information for our latest project or records of meetings, the current work environment is opposed to throwing stuff away. Notability and Evernote attempt to provide a solution for this clutter.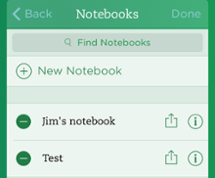 Do they make work easier:
In short, do they succeed in what they set out to? This is where I believe Notability drops the ball. Evernote allows you to easily create "Notebooks" to organize your notes. I figured out how to do this with relative ease.
Notability allows you to create "Subjects", and then "Dividers." Regardless of the terminology, both apps are in essence creating folders to organize your notes. Over a hour of testing, reading, and Googling later though I still have no idea how to organize my notes into Subjects.
Winner: Evernote (by a landslide)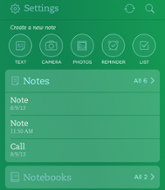 Do they increase my productivity:
I'm going to be harsh here: I cannot stand Evernote's green interface. I feel like I'm staring at an early 80's monitor with all of the green. Even the font is an odd mix of green and blue, so you're literally reading green on green. Furthermore, the text options (font, alignment, etc) uses a black background with dark green text. I had to squint really hard to figure out what the icons even were.
However, Evernote offers LinkedIn integration for scanned business cards, which is a fantastic feature.
Notability has the ability to export your note to PDF and also has built in handwriting options. Granted, on a 4 inch phone screen there isn't a whole lot of real estate to scribble on, and even with a stylus it was less than ideal (I'm sure a tablet would be much better here). I really like the ability to highlight though. It was an easy way to annotate my notes and a welcome feature.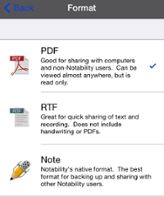 Winner: Notability (by a slim margin)
What is the cost factor:
I will pay for an app if it will help. I picked up Notability on a Free App of the Week special. It normally sells for $4.99 but includes all of its features right out of the gate.
Evernote is free to start, and offers Premium upgrades on a monthly ($5) or yearly ($45) rate. It advertises you'll have access to notes offline, additional mobile security, larger monthly storage, search ability, and several other features with this upgrade.
Winner: Toss up
Now, here's the kicker: would I recommend these note taking apps? The answer is "No." While there is no built-in native Android app, there is the appropriately named "Simple Notepad" on the Google Play store as well as the built in iOS Notes app for mobile notetaking.
If Evernote and Notability could be combined, then it'd be ideal for on the go productivity. As it stands, I personally cannot get over the 1984 color scheme of Evernote and would recommend Notability if not for the highly annoying folders issue.
But we want to hear from you. Of the time management or productivity apps you've tried, which is your favorite? Leave us a note in the comments below!
We specialize
in staying on top of the latest trends, tools, and apps in all aspects of internet marketing, including the Inbound Methodology.