What is a personal brand and how could it benefit your business?
A personal brand isn't just fabricated vanity - it can be an incredibly powerful tool for growing your business.
Crafting an effective personal brand demands strategy, consistency, and dedication - but the rewards of having a unique identity can help establish yourself as a leader in your industry.
We recently invited personal branding queen,
Christine Gritmon
, as the special guest for our monthly live show, NOW & Them, to share her expertise about how to build a personal brand and how doing so can be hugely beneficial for businesses.
What Is A Personal Brand:
Before diving into what it takes to rock out with a personal brand, we must first understand exactly what it is.
Your brand is what people think of when they think of you which means your job is to put yourself out there and showcase your business and services.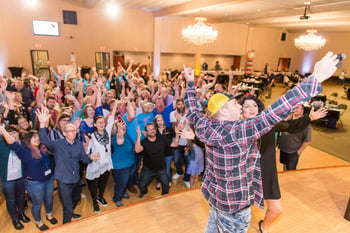 People can't find you if you don't market yourself; you need to be findable.
People connect and resonate with humans more than logos; individuals truly want to know the people behind a brand which means that infusing your personality into what you do is the best way to be memorable and stand out.
The Benefit Of Having A Personal Brand:
There are so many benefits to having a personal brand - to the individual and the company at which they work.
When people see a talented and hard-working human putting themselves out there, and that human mentions they work at a particular company, it helps to elevate the status and credibility of that company.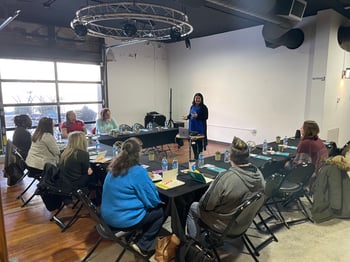 Not to mention, it helps enhance the visibility of that business.
Showcasing your employees shows that you're a brand that supports its team members and their growth; this makes you an attractive place to work. It also helps you with retention, as you'll drive more engagement and loyalty from that team member being featured on your pages.
Featuring your employees is good for brand visibility, employee recruitment, and employee retention.
Following The Best Practices:
While being consistent on social media is critical, what's even more important is crafting content unique to each social platform.
This means that your job as the marketer is to adjust your content's tone and language to suit the specific platform you're posting on.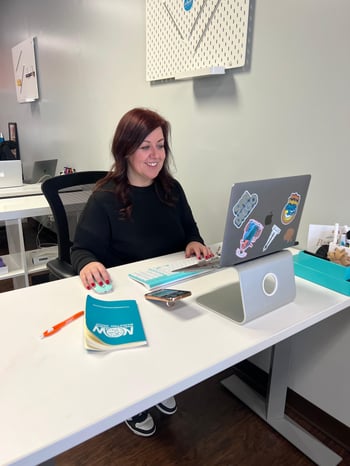 Don't use identical content at the same time and date on every platform.
The action step >> Tailor how you speak to your audience based on how your community shows up on different channels and platforms.
Embrace your different content styles on each platform, but stay true to yourself and your personality.
Getting Started:
So, how can people overcome their fear of showing up online and putting themselves out there?
The reality is that the things we often feel the need to hide are the exact things we need to put out there because someone will see it and resonate with it. The right person will read that content and say "I thought it was only me," and you'll end up creating a connection.
By showing up authentically, you create an instant bond with the right people who can truly benefit from what you offer and your unique way of doing it.
The most important thing is to get out of your head. You can stop focusing on your hangups and instead, focus on your strengths and the value you provide.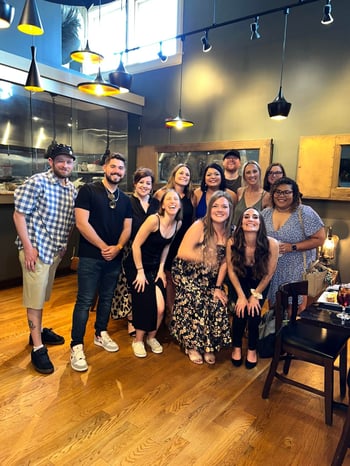 We will always have a more critical view and impression of ourselves than others have, so put the focus on THEM. Focus on the people who need your skills and gifts and find creative ways to speak to how you help them.
Putting It All Together:
By building a personal brand, you can make a profound impact in your industry and beyond.
The most important thing to remember? You are a rockstar. Keep doing things uniquely because that is how you'll stand out best.
"Embrace your uniqueness and stop worrying about what other people think." @cgritmon (click to tweet)
Christine gives some great advice on how to get started showing up authentically online so you can begin reaping the benefits of having a strong personal brand.
If you implement her tips, you'll be well on your way to becoming known as an expert in your field while providing value to others.
We want to hear from you- who do you love to follow because of their brand?