Are you a business or brand looking to make an impact in the ever-growing world of social media?
It can be intimidating to get started when your competition is everywhere and it feels like they're already executing some of the ideas you've had for your brand.
Not to mention, it takes a lot of time, effort, and energy to constantly create content that is informative, educational, and inspiring to your audience.
That's why some brands have started to go the route of hiring a dedicated industry-specialized social media consultant.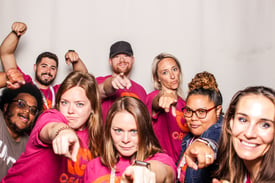 In this blog post, we will look at when brands should consider seeking an industry-specific consultant and break down the pros and cons of taking this route for your digital marketing efforts.
The Pros Of Working With An Industry-Specific Consultant:
There are definite benefits to working with a marketing consultant that specializes in your industry.
These consultants understand the nuances and trends of your particular industry and have already created campaigns for the industry.
The biggest, obvious benefit to this route is that you're working with someone with specialized, high-level expertise in your industry.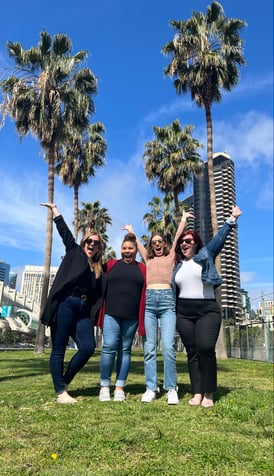 This individual likely knows about both the best practices and pain points in your industry, which is extremely helpful in crafting effective communications for your brand.
The Cons Of Working With An Industry-Specific Consultant:
Social media is the primary means of communication between brands and customers, so brands must work with highly trained and skilled professionals with a vast array of social media experience and knowledge.
While working with an industry-specific consultant can help provide expertise in the industry, they often lack expertise in the tools, technology, and tactics it takes to succeed on social media as a brand.
A strong social media consultant has years of experience crafting campaigns and communicating with audiences across multiple industries; this gives them a competitive edge for maximizing the value of each post to drive business goals.
A major con in working with an industry-specific consultant? >> Your brand may end up with a cookie-cutter approach that makes you look and sound like everyone else in your industry.
Where industry-specific consultants have the leg up in industry knowledge, social media-specific experts have the leg up in creativity for content and campaigns.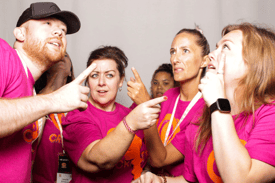 The worst thing your brand could do is dilute your uniqueness by looking and sounding just like your competition. We've seen that happen for brands that work with industry-specific consultants that don't fully understand the nuances of relationship marketing.
Another con? >> Industry-specific consultants tend to have a narrow view of what works and what doesn't within a particular industry.
They are less prone to testing and tweaking, which is the bread and butter of any successful social strategist.
This narrow view can oftentimes lead to bland and generic content that lacks originality and personality and therefore fails to resonate with your target audience.
The Right Questions To Ask:
Regardless of the route you pick, it's important to arm yourself with the right questions to ask a possible consultant to set your brand up for a successful working relationship.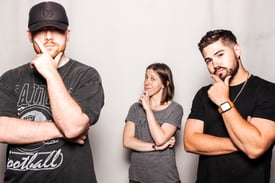 Here are some questions we advise asking:
How do you measure success on social media?

What platforms do you think our brand should focus on?

How do you stay ahead of the curve and up to date with the changes in the social media landscape?

What social media management tools do you use?

Will my content be unique and custom to my brand?

Are we able to share real-time happenings and our own unique photos?

How will our content stand out when you're working with others competing with us?

Is our plan customizable for our specific goals?

What do you see as the best practice for posting on social media in our industry?

How many people do you work with in my industry?

Do you currently work with any of my competitors?

What are your current clients saying about working together? Do you have any testimonials to share?
These questions will give your brand tremendous insight into the analytical skills, industry knowledge, creativity, and bandwidth of the prospective consultant or agency - critical things you need to know before moving forward in any working relationship.
For instance, if your brand is in the financial services industry and the consultant recommends Pinterest as the primary platform, it might be smart to get a second opinion. (That's not to say that Pinterest can't work for your brand, but we haven't seen many folks in the industry focus on that as a primary platform.)
Similarly, if you learn that the consultant is currently working with one of your top competitors, finding someone else to work with is probably smart since that seems like a conflict of interest for the consultant.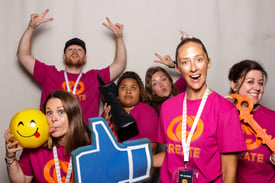 Asking questions at the start will help you save time and be more confident in deciding who the best person is to work with.
Putting It All Together:
At the end of the day, your goal as a brand should be to work with individuals that set you up to stand out in the crowded marketplace.
Working with industry-specific consultants can make your marketing look and sound like everyone else, which leaves you in the dust. Instead, look for social media marketing experts with experience across various industries and truly understand how to tailor content to each unique audience.
This approach will help your brand create a memorable and effective social media presence that sets you apart.
What do you think?
We'd love to know what you think the pros and cons are of each approach!