As more and more companies look for help with social media marketing strategies, more and more agencies are cropping up and professing to be experts in the area. And because agencies are full of marketers, it's sometimes difficult to tell the difference between the best and the pretenders.
Making the decision to hire an outside agency to work with you and your team on social media is an important move. Whether you've made the decision to hire an agency or consultant to handle all of your social media marketing or certain pieces of it, the decision shouldn't be made lightly. The truth is hiring a bad social media marketing team is a waste of money, time and potentially could damage your brand.
And that's the absolute last thing any company, big or small, wants to see happen.
But by knowing what you may, or may not, be getting from a potential social media marketing team can get you on a great path. Here are a list of questions to ask before hiring a social media manager:
What makes you an expert?

How do you know what it takes to manage my account?

How often will you post to the different platforms on my account and who writes the material?

Do your account managers only create the content or do they also post it and engage on different account platforms?
How do you maintain my social media account and content schedule?

How is your team structured and who all works on my account?

Is there a contract?

How do you measure success?

How often do I get to talk to my social media account manager?

Is my account manager working with someone in my industry, like one of my competitors or do they only work with me as a non-compete?

What are your current clients saying about you? Can you offer testimonials about your successes?

How do you stay ahead of the curve and engaged in the newest trends and technologies?

What social media management tools do you invest in?

What are the benefits of an outside person writing my content? For more on this, check out this blog:

Are you recognized by any social media industries as experts and what continuing education do you adhere to?

How much time will you team devote to my social media campaign?

What all does my social media package entail?

How long has your company been around?
NOW Marketing Group was founded in 2010 and assisting clients with Internet marketing is our sole focus. We know each business is unique, so fully understanding every client we partner with ensures a customized marketing plan to their specific goals. Our expertise in social media and Inbound marketing is the cornerstone to the tactical approach we take for each client to help them gain traction and get results. Our team of social media and Inbound professionals hit every client's account from all angle for an optimized plan of attack.
As an extension of your company, NOW Marketing Group uses a team of writers, designers, video production pros, strategists and inbound engagers because it takes more than one person. In fact, it takes a team of experts to manage your brand as an authority in your industry.
We stay at the top of our game by receiving the very best training and certifications. We are Hubspot Gold Partners and have been featured in both Social Media Examiner for creative uses of social media and on TabSite as social media experts.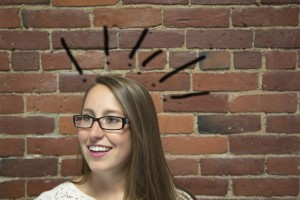 Our clients have full access to their team of account managers because we are an extension of your brand. Using bi-weekly strategy sessions to ensure clients are meeting and exceeding business SMART Goals, along with transparent reporting and analytics, you will always have a clear view of your progress and success.
When it comes to content, our staff writes 30 days of content for each client while learning and studying their industry to build thought-leadership. We plan out a yearly content calendar and work each month to add up-to-the minute moments. Our content isn't sales-pitchy jargon that gets overlooked and ignored on social media platforms. We write helpful and engaging content that builds relationships with your ideal buyer personas.
Also, contracts aren't required to work with us. We believe if something is succeeding, you'll stick with it and tell your friends.
Social media marketing isn't just about setting up a Facebook page, or tuning in to a Twitter account. Creating engaging content, interacting with targeted businesses, accurately understanding analytics and working hand-in-hand with your team is the optimal goal. When a professional and experienced team works with you toward your vision, the proof is not only in the results but the overall experience. Use these questions to help decide if your perspective social media marketing team is a good one or one to avoid.