Are you looking to create a powerful social media strategy that will help drive success for your business?
With so many different platforms vying for attention, it can be tough to know where to start. But don't worry—we've got you covered!
In this blog, we'll dive into the top 11 tips on how to create a strong social media strategy and make sure your brand stands out from the sea of samesies online.
11 Signs Of A Strong Social Media Strategy:
You have clear goals:
A strong strategy always involves mapping out SMART goals.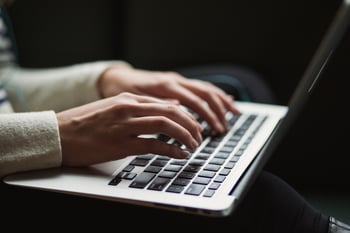 Knowing exactly why you're using social media for your brand, and the steps you'll take to achieve these goals is critical to assess whether your efforts are working.
Action step: set 4 SMART goals for your brand this year, perhaps one big goal per quarter. Make sure each goal is specific, measurable, action-oriented, realistic, and time-bound.
Tracking the right data:
It's important to take the time to dive into the data on each platform and analyze it.
Marketers must learn to figure out which metrics are the most important based on the goals set, otherwise, it's easy to get lost in the data and track too many metrics. By keeping your goals in mind, it's easy to figure out the exact data (whether it's impressions, conversions, or clicks) that are most important to measure.
Action step: write down the 3 most important metrics to measure based on your goals. Start a spreadsheet that makes note of where you currently are with these metrics, and then make a calendar appointment for yourself once a month to review them.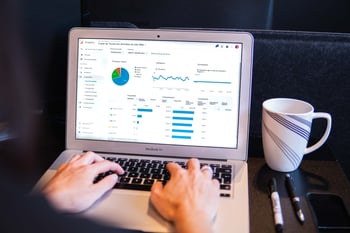 Having a content calendar:
All social media marketers know the importance of staying organized regarding content.
A content calendar is a surefire way to stay on track for posting consistently about various relevant topics to your target audience.
Action step: make a draft content calendar and mark all the important dates and holidays first, as well as dates for product launches or special deals. This way, you know that you'll never miss an important item to post about!
Creating user-generated content:
UGC is one of the most powerful forms of content, making it an essential part of a strong social media strategy.
Bringing your community into the fold, and sharing the content they are creating on behalf of your brand, is a no-brainer. It's trustworthy, relatable, and extremely influential in driving others to give your brand a shot.
Building up a library of UGC is one of the best things social media managers can do, because it ensures that you never run out of great content to post.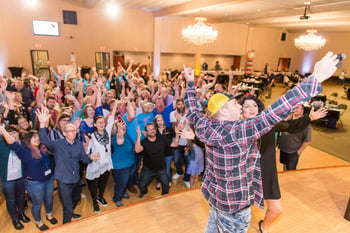 The data shows that user-generated content is far more influential and impactful than standard brand content.
Action step: make a spreadsheet to track the members of your community, as well as folks who have posted about you. Start reaching out to each of these folks to build a relationship and ask for their permission to share the content they created.
Engage with your followers:
Social media is about being social, which means all strong strategies include time for engagement and community building.
Your fans love to feel seen, appreciated and heard and the best way to do that online is to engage with them! Aside from the obvious spam comments (which should always be reported,), your brand should respond to every single comment and direct message, regardless of the sentiment.
This is how you create a sense of community and belonging for your online audience.
Action step: set aside 20-30 minutes/per day to respond to every single comment/message you've gotten across each social platform. This way, you know that you have engagement built into your day.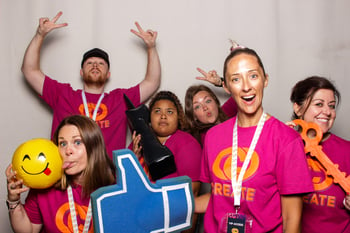 Follow trends:
All social media managers know the importance of keeping up with trending songs, sounds, and topics.
Not only is this critical to staying relevant in the industry, but doing so is a great way to spot opportunities to show up creatively and authentically!
Perhaps there is a trending dance that your entire team does as a way of showing off your culture; or maybe you use a trending song as the audio for a video that shows you doing something in your business with a long text overlay shaping an industry tip.
There are so many different ways to jump into what's happening with trends, and it all starts with consuming content and getting inspired with new and fresh ideas.
Action step: spend 20 minutes/week browsing social media platforms and bookmarking/saving videos or content that you think is super valuable, educational, or entertaining. Then, bring your team in to think outside the box about how you can apply this concept to your brand!
Optimize images and videos:
A strong social strategy involves taking the time to do the things like adding metadata to posts and optimizing images.
While it's not sexy, it's important to do because it helps ensure that your content will be seen.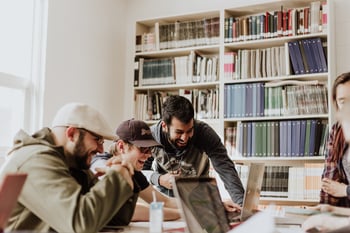 Images that take forever to load and blurry video clips aren't going to cut it in today's highly saturated and competitive digital landscape.
Put your best foot forward on social media and your website by following the best practices.
Action step: speak with your web and/or design team to get the exact specs and dimensions that your images and videos should be for optimal performance. Write them down in a place where you can easily refer to them when creating graphics inside Canva.
Tap into micro-influencers:
Chances are there are probably a handful (or hopefully more!) of people talking about your brand online. Maybe it's past customers, teammates/employees, or industry peers.
A strong social media strategy involves a plan for tapping into the power that these small creators have; micro-influencers are majorly influential because they have established a huge degree of trust and credibility with their followers.
That's why it's smart to take time to engage with them and think outside of the box about how you can collaborate with them and co-create content.
Action step: identify 5 loyal fans of your brand and reach out to them via direct message to start a conversation about co-creating content. Ideally, make a templated message that speaks to your brand and shows your interest, that you can easily customize for each individual.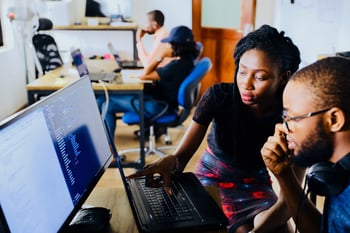 Create calls to action:
Strong social strategists know that calls to action are one of the most impactful and effective ways to reach your goals on social media.
If our goal is to drive website traffic, you bet we will start asking our audience to visit our website through our posts, emails, and videos.
Simply put, calls to action are the best way to drive action. People are so busy, so we want to make it as easy as possible for them to take the action we'd like them to take and the best way to do that is to just ask.
Action step: include a call to action with every social media post and email you send. Do this consistently and watch as the conversion rates increase over the upcoming months!
Provide useful information:
A key pillar of any strong social strategy is providing useful information through your content.
Every social post should have a purpose and aim to educate, inspire and/or entertain. If you're doing those things, you will keep people returning to your profiles.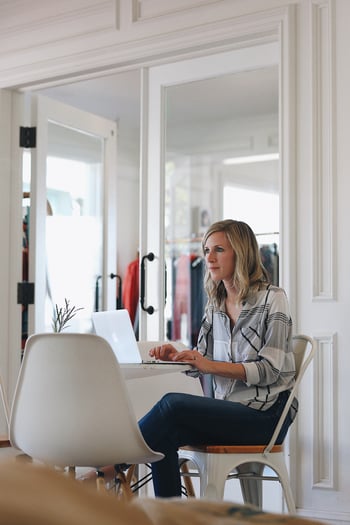 You want your brand to be seen as an authority in your industry; to do this, you have to share information and showcase your expertise.
Any reputable social media expert will tell you that showing up consistently with actionable advice is one of the easiest ways to grow.
Action step: set aside 1-2 hours each week to write blog posts, create informational videos, and answer your audience's questions through your content. This will be how you keep your content value-focused.
Build relationships:
Last but not least, we think the strongest component of any social or digital marketing strategy is being relationship-oriented.
Relationship marketing is the difference that makes the difference and while it can't be automated, it's the one thing that makes one brand stand out from another.
The brands that do the best on social media are the ones that are taking the time to truly create a connection with each individual in their community.
Brands that spend time getting to know their customers, answering questions, and engaging with them online are the brands that develop loyal and raving fans who shout about them online.
Action step: take 15-30 minutes daily to strengthen your relationships - whether with a single team member OR a past or current customer.
There are so many ways you can do this whether it's sending over an informative article via messenger, recognizing them for a job well done, giving them a compliment or sending a sweet voice memo.
Investing time and energy into our relationships is the best investment we can make.
Putting It All Together:
Crafting a social media strategy that engages your audience and drives business results takes effort, focus, and commitment.
By focusing on these 11 key areas, you can be sure that your brand is effectively capturing attention, articulating your message, building relationships, and delivering exceptional experiences for your community.
This is how you out-CARE the competition and truly stand out in the sea of samesies online.
Doing this will help to sky-rocket your reputation, create loyal and raving fans and drive repeat and referral business.
What's one element of a strong social media strategy that you would add to the list? We want to hear it!