There's no doubt that user-generated content is one of the most effective kinds of content to create as a brand.
It's proven that 85% of customers find visual UGC more influential than brand photos or videos.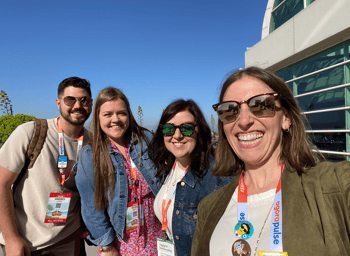 Also, worthwhile noting is:
Brand engagement rises by 28%

when consumers are exposed to professional content and user-generated product video.

84% of millennials

report that user-generated content influences what they buy.

Placing user-generated content directly on product pages can improve conversions

by up to 64%.

Across all ages,

55% of consumers

trust UGC over other forms of marketing.

86% of millennials

say that user-generated content is generally a good indicator of the quality of a brand or service.

Placing customer reviews on a product page

increases pageviews by 10%

over just two days.

71% of customers

agree

that user-generated reviews make them feel more secure in their decision to purchase a particular product over another.
The brands that are leaning into the power of UGC are the ones that are standing out and driving awareness.
Why User-Generated Content Works:
User-generated content is one of the most effective ways for brands to grow awareness.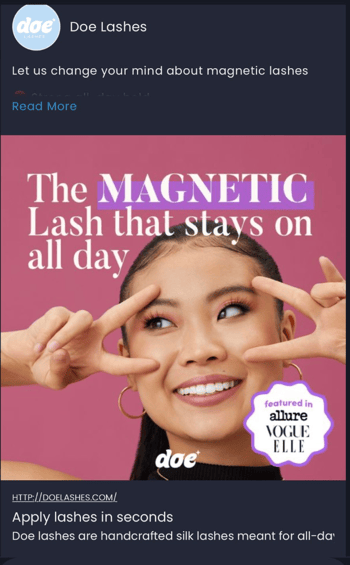 User-generated content is powerful because it's more human, relatable, and trustworthy than any content a brand can create.
The reason is that people trust other human beings, even if they don't know them very well or remember where they heard about this person before in life - more than they trust brands.
Most companies think they're pretty fantastic, and when they say so themselves, it comes across as overly promotional.
However, when a customer shares about a brand they love, it comes across as helpful and informative, and it is hugely influential in swaying opinions and driving purchases.
The brands that lean into the power of community and start building relationships with their biggest fans are the brands that are benefiting from the power of UGC in the form of sales and positive word of mouth.
Having a community of folks that rave about your brand will go further than any advertising dollars ever could, because these people are true - not paid - fans.
Their advocacy and loyalty will far outlast, and outshine, any short-lived campaign you could ever think to launch.
The more your brand can start incorporating UGC into not just your content, but your overall marketing strategy, the better and more genuine relationships you will start to build.
The Concepts Behind Great UGC:
Several brands are already tapping into the power of user-generated content and driving engagement and conversions as a result.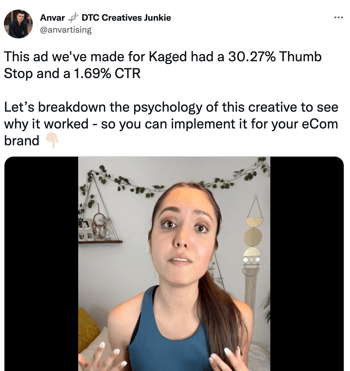 Showcase fans:
Loews Hotels leaned into the power of UGC and watched their #TravelForReal campaign explode as a result. The premise of the campaign was to feature photos from hotel guests from various properties that were previously posted on Instagram by the guests to showcase each hotel.
The execution was flawless in that each photo was given attribution to the guest who snapped it. This way, prospective guests can look at the profile to verify "that they are a real person." Overall, the execution and their powerful use of "Nobody tells our story better than you" was brilliant.
How you can apply this idea:
Start reaching out to all of the customers/people that have posted about your brand on Instagram in three ways: search your mentions history, look for uses of your brand's hashtag, AND review your tagged posts.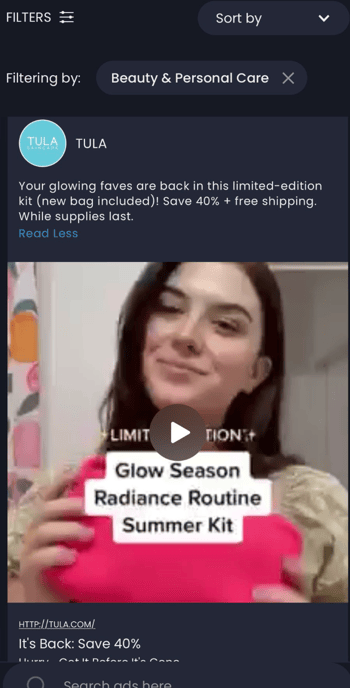 Once you've reviewed all of the content that can be considered user-generated content on the platform, make a systematic plan to reach out to these people. Your ability to reach out will depend on your resources. Perhaps you start off by reaching out to just 5 people a day, to eventually reach out to 20/per day so that you can go through all of the content already posted by customers in the past.
Craft a message that can be shared repeatedly with these folks; something short and sweet, written in your brand voice, that thanks them for sharing about you and asks for permission to use their photo with credit, of course.
This way, you're not starting your UGC efforts from scratch. Instead, you are building a solid library of brand UGC (that people have already taken the time to create) while also starting to build relationships with key customers! Win-win.
Make Native Content:
There are so many examples of great user-generated content ads that show customers talking about a product and sharing their reviews.
These videos make for amazing user-generated content because it doesn't come across as salesy, making it hard to even recognize as an ad.
Native ads outperform because they blend seamlessly into site content and look more natural and authentic within a feed.
Native content isn't over-produced, which makes it feel relatable. Plus, anytime you can use social proof, that helps to make the ad come across as more native as well.
How you can apply this idea: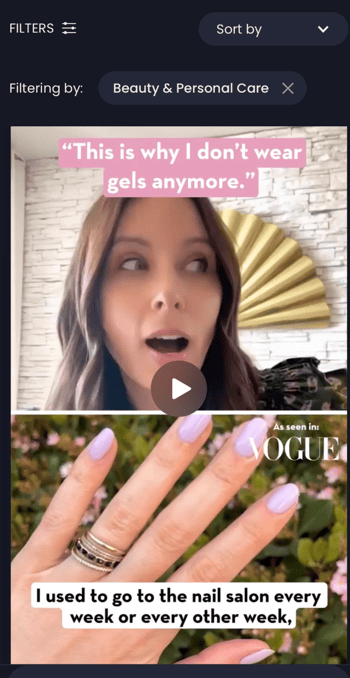 Think about how you can get real people engaging with your product or service through testimonials or unboxing. Perhaps you ask people at your event to share their honest feedback in a video, and/or send your product to past or prospective customers and ask them to take a video reviewing it.
The video shouldn't be over-produced or "perfect", you want it to be authentic and honest. This kind of content is trustworthy and can be used for ads for your brand in the future!
Tell A Story (and use captions):
If you want to start driving more conversions with your UGC, it's time to start storytelling. You want your content to have a beginning, middle, and end, and SOLVE a problem!
Ads that state a problem and show you their solution, using relatable people vs. models, are extremely influential and trustworthy.
Consumers want to see real people and hear real reviews. Oh, and you need to be adding captions.
Captions are going to be what help take the viewer through the journey that you're presenting.
How you can apply this idea:
Start thinking about content in terms of stories and making videos, or photo carousels, where you are showing honest before and afters. You want your viewers to be shown exactly how your product or service works and helps them to solve a problem.
If the budget allows, think about sending your product to real people for free - perhaps 3 folks per month. This will guarantee that you get GENUINE reviews and will likely make several new loyal customers in the process and build your UGC library.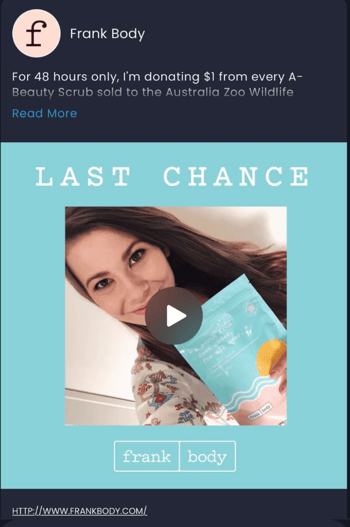 Use Urgency:
Using urgency is a great way to drive conversions with your UGC ads.
This ad by Frankbody uses urgency by stating the 48-hour window; this triggers the fear of missing out, which gets people to purchase. It's also powerful because it's centered around a good cause, showing the brand's values.
How you can apply this idea:
Whenever you have an upcoming event or something with a deadline, think about how it might make sense to share that deadline with your audience to drive action.
For example, whenever we promote our annual social media conference, SMWL, we always use specific time-based statements as a way of driving action from our audience.
Putting It All Together:
User-generated content is one of the most powerful tools in a marketer's arsenal. It can help increase brand awareness, build relationships and create loyalty among customers.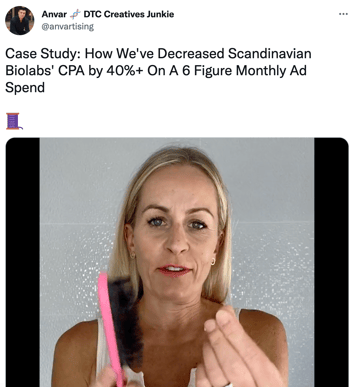 By providing your audience with an opportunity to share their own stories and experiences with your product or service, you are tapping into something truly human and relatable. Not to mention, you are building relationships with individuals that are likely to become loyal customers in the process.
When it comes to trust, there's nothing quite like hearing about a product from someone who has used it.
Incorporating user-generated content into your content marketing strategy will transform your brand's approach to using social media.
You'll start to see more engagement, a stronger sense of community and more conversions as a result of your content marketing efforts.
So how are you going to start using UGC as part of your strategy?
We want to know! Let us know in the comments below how you plan on incorporating user-generated content into your digital marketing efforts – we can't wait to hear what you come up with.