One of the best ways to grow your influence online is to follow the best practices for LinkedIn, the world's premier professional social networking platform.
However, tapping into the various features and functionality can be overwhelming. From LinkedIn Creator mode to paid ads, there's a lot to be mindful of if you want to become more effective on LinkedIn.
That's why Jessika Phillips and Mike Gingerich invited the incredible LinkedIn Expert, Viveka von Rosen, to dive into how to post and engage on LinkedIn like an expert.
Viveka is no stranger to our live show. She came on the show months ago to discuss how to best use LinkedIn to build relationships and this time, we dove into the topic of engaging in a meaningful way.
Viveka von Rosen is the Co-founder of Vengreso, the largest provider of full-spectrum Modern Digital Sales transformation solutions, and FlyMSG, the world's coolest text expansion, and training software. Known as the @LinkedInExpert, she's the author of the best-selling "LinkedIn Marketing: An Hour a Day" AND "101 Ways to Rock LinkedIn" (and a few other books too.) She's been named in Forbes (4 years running) as a top social media expert and is a regular contributor.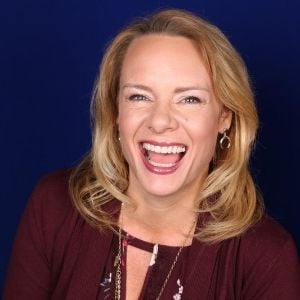 She has been featured in Fast Company, Forbes, BuzzFeed, Inc, CNN, Entrepreneur, Selling Power, and the Social Media Examiner. Her business mission is to help sales professionals and business owners create more quality and qualified conversations on LinkedIn.
The Art Of Building Relationships:
With over 500 million users and consistent updates to its functionality, LinkedIn is a great platform for becoming known and building relationships.
However, many people try to take the easy way by sending automated, spammy requests to connect.
"Spammy, scammy, and salesy… the three bad elves of #LinkedIn." @linkedinexpert (click to tweet)
Shortcuts aren't how to do it, whether you're on LinkedIn or any other social media platform. They simply don't work and always do more harm than good.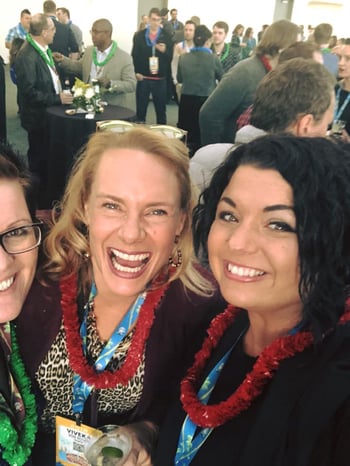 The only shortcut worth trying is something like an automation tool, and even that only is helpful if it is extremely personalized and that can be hard to do.
Automation tools solely focused on generating leads aren't that helpful because the reality is that crappy leads don't do anything for your business.
You can't ask someone to buy before earning the right to make the ask.
"It's so much better to look for quality over quantity on LinkedIn." @linkedinexpert (click to tweet)
Your time as a brand is much better spent by investing in creating quality connections than by trying to take a shortcut to create a massive number of leads, because the reality is that people do business with people they know, like, and trust.
"You should always engage with your buyers before reaching out to them to officially connect." @linkedinexpert (click to tweet)
That's what the relationship marketing mindset is all about; taking the time to show up to CARE through sharing quality content, asking good questions, and starting conversations.
That is the key to building genuine and lasting relationships that transform your life and business.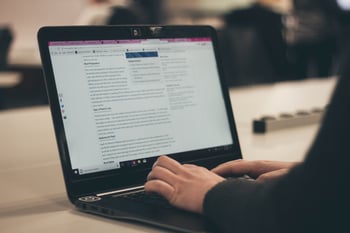 How To Engage Meaningfully:
The renowned LinkedIn experts do three things in common: post quality content, use the platform to build relationships, and engage in meaningful ways.
So, what does it look like to engage in a meaningful way? >> There are so many actions you can take.
Here are ways to start to engage meaningfully on LinkedIn:
Engage With Their Content:
Whether on LinkedIn or any other social platform, any creator appreciates when someone takes the time to engage with their content.
"The great way to engage with people first is through their content." @linkedinexpert (click to tweet)
While you could easily head to someone's profile and engage with them today, it will be hard to remember to do this consistently. This is where our friend Viveka comes in with the hacks. LinkedIn has a feature that you can use to stay on top of someone's content.

Pro tip: Head to someone's profile and "ring their bell". That means that you'll be notified when that person shares content.
"By ringing someone's bell, you know that they will be able to see all of their content which will allow you to engage with that content and build that know, like, and trust factor." @linkedinexpert (click to tweet)
As Viveka said, this functionality is like the "poor man's version" of Sales Navigator.
It's an incredible way to stay informed of the people you're working to build a relationship with.
Send Meaningful Messages:
Let's say the person you'd like to build a relationship with doesn't share much content; you can see what they have engaged with by checking out their activity.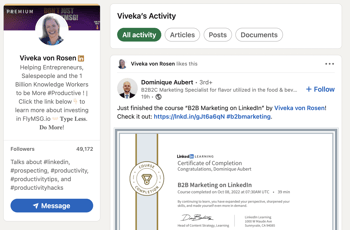 Another area to look at is whether they have their website linked, and/or what they post about on other platforms, as not everyone is active everywhere.
By seeing what they're posting about or engaging with themselves, you can find commonalities which are great talking points for messaging someone to build a deeper connection.
Personalize Connection Requests:
If you want to use LinkedIn like the experts, you never used a canned message when sending someone an invitation to connect.
"Customize your LinkedIn connection invitation as much as possible." @linkedinexpert (click to tweet)
Take the time to customize the request in a meaningful way.
For instance, perhaps you were endorsed by the same people, have similar work experience, or went to the same school - that's something you can include in your invitation.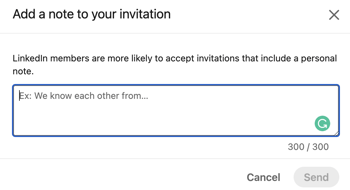 There are so many ways you could find a commonality with someone, it's just about taking the time to find out what that is and then customize your message to them to be a little bit deeper.
Pro tip: Use Viveka's three-by-three method. Find three things within three minutes and use that to customize your invitation to connect to make it a bit deeper, and more meaningful.
This is a surefire way to start on the right foot when building new relationships through LinkedIn.
Use Referrals:
Our last tip for growing your network is to tap into your current network! Ask for referrals and introductions.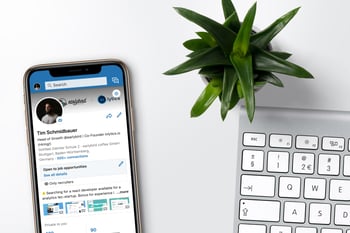 Thanks to LinkedIn's functionality, you can see who you have shared connections with. Ask folks you know well if they are willing to introduce you to others you're looking to connect with.
Pro tip: write the message FOR them to make it as easy as possible for them to make the introduction, and ask them to CC you in the message.
This way, you make the situation a win-win; you get a new connection AND made it easy for someone to say yes to your request.
Putting It All Together:
LinkedIn can be one of the most powerful tools that you can use to share content, showcase your expertise, and build relationships.
To use LinkedIn like the experts, you have to be real, contribute to conversations, and take the time to engage with others in meaningful ways.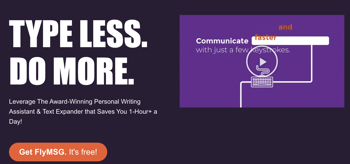 If you want to step up your LinkedIn game, we recommend reaching out to Viveka and trying her tool FlyMSG – a chrome extension that has tons of templates that you can use to save time when messaging people on LinkedIn!
"FlyMSG makes it easy to engage with the people who have invited you to connect on #LinkedIn and build those relationships!" @linkedinexpert (click to tweet)
LinkedIn is an incredible tool to amplify your industry knowledge, get inspired by experts, build relationships, and contribute to meaningful conversations; it just takes time and putting in the work to do it right.
Are you using the platform to its full potential? What are you going to do differently as a result of reading our blog?
We'd love to hear from you!