How do you grow your brand online... it isn't about posting to social your social platforms and closing the laptop. Engagement is what is truly going to build your brand's authority; and to drive engagement on social media, it's all about leaning into the power of community.
Co-Creation has been our word of the year as it speaks to that power of community building by bringing your audience/peers/network into your conversation.
We know brands that showcase and collaborate with their teams, clients and communities develop loyalists and advocates.
Co-Creation is all about creating content with your team, community, and customers.
"If we stop thinking about the technology , we can think about what it takes to get people getting comfortable with co-creating because we're not on this island all alone." @jessikaphillips (click to tweet)
What makes this content so epic?
It's humanizing, relatable, and real. It's the kind of content that follows the POST Formula >> personalized, open-ended, styled, and timely... and also happens to be collaborative.
Not only does this kind of content feel tailored to your audience, but it's an amazing way to show that you care about relationships because it features *more* than just your brand, it's pulling them into your story.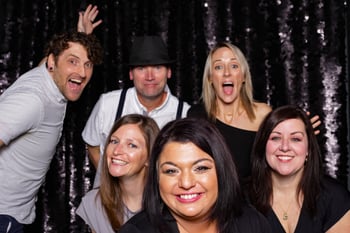 Ideas For Co-Creation:
How can you get started with co-creation? What kind of content can you create with your community?
We have 5 ways for brands to co-create content with their community:
Team Takeovers:
Empower someone on your team and put them in the driver's seat of your social media content for a day!
A team takeover allows an employee to "run the show" by posting behind-the-scenes, day-in-the-life kind of content on the brand's social channels.
This content is exceptionally humanizing, as it can be unscripted and authentic. This is both endearing AND empowering for the audience to see, as it shows a brand's trust in its team. This content can also help in recruiting new talent by showing people what it looks like to work for your company.
Pro tip: preschedule your takeovers so you can give time to the teammate to plan their day, as well as time for you to add it to your content calendar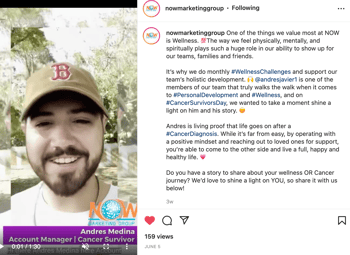 By letting one of your employees share about their workday and highlight what they are working on, you help educate your audience about what you do as well as give a glimpse into your culture in a non-promotional and inviting way.
Not to mention, this behind-the-scenes glimpse is entertaining because it gives your audience access to something they'd never get to see otherwise... which keeps them coming back for more.
Why we love it >> This is one of our favorite ways to co-create because it empowers your employees and shines a light on what makes them such a value-add to your business.
Collaboration/Feature Blogs:
This is all about shining a spotlight on people in your community and featuring their brilliance.
Start off with a specific topic/area in which your brand can provide value, for instance, digital marketing. Then, make a list of people in the community that have expertise in that topic and reach out to them to get their insight to include in a blog post. Attribute that insight and include external links to their social handles or their own blog site.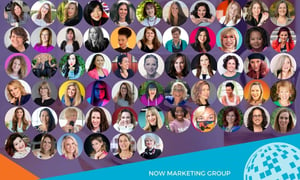 Pro tip: make it easy and simple for your community to contribute to your content.
One of the best ways to do this is to use a Google form to capture the information that you're asking for - their quote, social media handles, website links, headshots, and more.
Collaboration blogs provide immense value to your audience because they showcase experts that your audience might not know while also providing useful information around a specific topic. Those collaborators will gladly share that feature with their audience thus elevating your credibility as a potential partner.
BONUS >> This concept can be applied to literally anything, asking customers/clients to contribute to a product design or new flavor of ice cream you have in the test kitchen; incorporating team members or industry experts into your latest LIVE video or podcast, reaching out to industry partners to collaborate on a community-building tip video. Think outside the box and make it fun!
Team Tips:
Let your team showcase their expertise by creating content for your brand.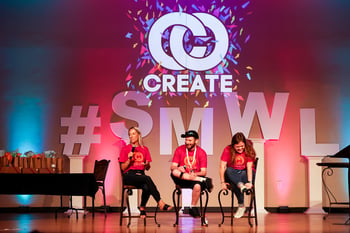 Whether it's a blog post, social media post, or video, empower your team to roll their sleeves up and share about their specific genius zone.
Perhaps you invite your web developer to share his best practices for building websites or have your Account Manager share a tip via video, or maybe you even go so far as to invite your team to host a live show for your brand!
Pro tip: invite your team to pick an area they feel knowledgeable in so that they feel confident in the content and therefore comfortable letting their personality shine.
This content is educational because it speaks to what you're able to do as a company, and it's also humanizing because it's not coming from the brand voice but rather the individual employee.
Content like this is fantastic for retaining talent because it makes your team feel appreciated and empowered to show off how smart they really are! We LOVE that for you.
Interviews:
Another amazing way to co-create with your community is to interview them. Bonus points if you're brave enough to go live because real-time content is extremely humanizing and engaging.
Interviews are a great way to provide value to your audience because you're asking questions to an expert that is ready to share their tips and takeaways.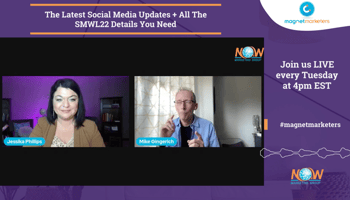 Whether you're interviewing an expert in the industry or a customer to share a success story, this content is compelling because it's real.
This content is also a fantastic way to show that your brand cares about relationships because it's all about shining the spotlight on someone outside of your team to talk about their business and what makes them stand out in their industry.
Jessika Phillips and Mike Gingerich do this every Tuesday on their weekly live show, Magnet Marketers! We also do this monthly on our live show, NOW And Them!
Pro tip: have a specific topic in mind for each interview so that you can drive the conversation as the brand to keep it value-driven vs. promotional.
By ensuring that your guests stay focused on sharing their expertise, you end up creating humanizing content that is so rich in value that people come back time and time again. (Hey, that's what we're focused on for our monthly live show!)
Favorites Lists:
Invite your team, customers, and community members to share their favorites and round them up to create informative blog posts and/or social media content.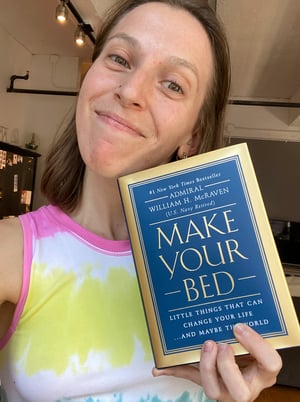 Whether it's your favorite personal development books or the best purchase made for under $100, this kind of content is a fantastic way to collaborate, showcase others and provide value for your audience.
Pro tip: find a way to relate the list back to what you do as a brand.
Every post and piece of content you make should have a purpose, so be intentional about using this idea and applying it to your brand.
Getting Started:
If you're just getting started with co-creation, go back to the basics first.
"Get back to the basics and think about what you can improve in your brand to build stronger relationships with all of those around you." @jessikaphillips (click to tweet)
Get really clear on what you're here to do, who you're here to do it with, and how you want to make people feel.
Putting It All Together:
There are so many ways that brands can co-create content with their community; it just comes down to making an effort to reach out.
By writing down your top ideas for how you can collaborate with your team and customers, you'll be able to formulate a plan of attack for outreach so that you can gather all of the necessary elements for the content. While this kind of content definitely takes more time to create, it is extremely worthwhile.
At the end of the day, the most important thing to remember is to go out there and have fun!
"Don't get so caught up in your brand that you forget to think like a customer because that is what gives you perspective and helps you enhance the overall experience." @jessikaphillips (click to tweet)
When you have FUN in your business, you're able to come back to your work with fresh eyes and approach co-creation and collaborations in a new way.
Co-created content is valuable for your audience, engaging, humanizing, and relatable, and will keep them coming back for more.
What do you think? Do you have ideas to add to the list? We'd love to hear them!