Your website is your home base; it's one of the most important assets that your brand has. It's the place where you tell the world your why - why you do what you do, and who you do it for.
As technology continues to progress, building websites is becoming easier. In fact, it's amazing to see how far we've come in the last decade of website development.
In today's world, you can build a website without knowing a single line of code. However, with great power comes great responsibility.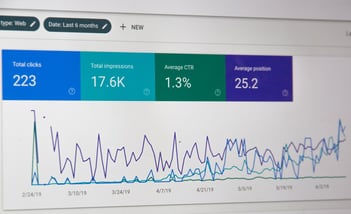 Building websites is a skill that takes practice and before you start building yours, we thought we'd share what we've learned in our years of building websites for businesses across all sizes and industries.
While there are so many different platforms and content management systems out there, one of our favorites is absolutely WordPress.
It's one of the most popular and well-recognized in the industry, so it's important to understand how to leverage the platform so it performs at its best.
Here are 10 best practices to keep in mind when building a website on WordPress.
WordPress Best Practices:
Hosting:
Before you even start building a website you want to make sure you have a good hosting provider. This hosting provider should also provide backups for your website.
You could build the best website in the world but without a reputable hosting provider, it will give a negative customer experience and create an issue when working on optimizing the site for search rank.
Security:
WordPress is great but it needs an additional layer of security. Otherwise, bots will Brute-force attack your website and can compromise your entire site.
We recommend Wordfence. This tool essentially keeps the bad guys out and makes sure they stay out. The pro version will also allow you to block out certain troublesome countries.
Domain:
This is critical. A domain name is basically your "name online" aka what people type into a search engine to find you.
If you haven't already purchased your domain name, do it before someone else does! You can do this on a variety of sites, one of the most popular being GoDaddy.
Have A Clear Layout:
Choosing the right theme or tool for your website isn't as easy as it sounds. Your design is crucial to capturing attention, so you want to be extremely thoughtful about it.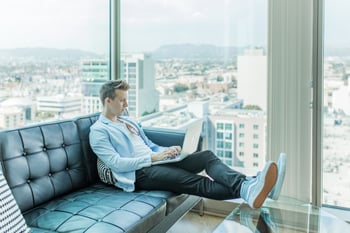 If you're choosing a pre-built theme, you'll want to make sure that it's regularly updated and the author is available for support if needed. That said, there are so many design tools that you can use to develop your own theme!
We love to use Elementor Pro so it's easy for our clients to update their own websites.
Choose A Custom Designed Website:
Work with a web agency on a custom website that will match your business needs and goals. You can buy a theme and try to change it up to fit your brand, but it can end up looking disjointed.
Having a team to rely on -like a web designer, web developer, and project manager- will greatly improve your conversion rate.
One thing to keep in mind is a web developer and web designer are two different skill sets. Working alone with a developer on a site may get you the functionality you need but coding is their wheelhouse, not design. That's where the web designer comes in. Working with an agency that has both on staff is critical to having a holistic outcome.
Use Strong Calls To Action (CTAs):
When someone arrives at your website, you want them to stay, spend time and navigate around it. Your bounce rate is a great indicator of whether visitors are actually using your website or just coming to it and leaving.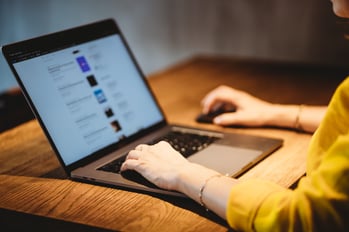 The best way to keep your visitors on your site, and decrease your bounce rate, is to create calls to action that drive the user to do something on your site. Maybe the call to action is to get a free quote, sign up for your newsletter or download a whitepaper.
If you have a blog on your website that's a great way to cross-link related articles moving site visitors through your website. Whatever it is, you want to make sure that it's something valuable and enticing to the visitor that will inspire them to click and navigate to that page.
Test:
Testing everything is crucial before you launch your website, especially when it comes to forms! You want to take time to test your contact forms before you show the world your website.
Just because the form worked fine on your development server doesn't mean it'll work fine on your production server. Similarly, if your hosting provider is the one that sends the email, you'll want to make sure that your server IP is in your DNS's SPF record otherwise the email will go straight to the spam folder.
Website Speed:
Both search engines and visitors pay attention to load speeds. Because of this, it is important to optimize your website for speed.
How? By caching and image optimization. For cache, we recommend using W3 Total Cache.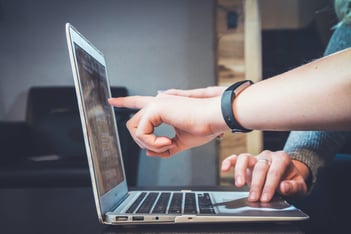 Image optimization is even more important than caching. It is OK to use images from your camera or your phone which are 10MB+ but by no means should you ever be using the full-size version of this because it will ruin your load time.
WordPress creates multiple sizes of images that you should be using instead. You can also use an image optimization plugin like ShortPixel Image Optimizer or Smush to optimize your images in batches or on the fly. These tools will also convert images to webp format which search engines prefer as well!
Website Navigation:
Website navigation is critical, according to our in-house SEO expert. The reason being that it's the primary way search engine crawlers can find, and crawl/index, your content!
Not only does strong navigation help search engines better understand what pages are the most important on your website, but can help you in building your page authority.
User Experience:
The most important thing about your website is how easy it is for users to find what they are looking for.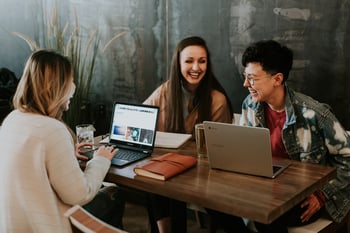 Your goal should always be to create the best user experience possible; not only so your visitors can get exactly what they're looking for, but so they have a reason to come back to your website time and time again.
The more you focus on the experience, the smoother your site will feel to those spending time on it.
Your goal is to be actively creating highly engaged, repeat website visitors and you're going to best achieve that by focusing on their experience.
Putting It All Together:
While we could go on forever about the best practices for building a website, these are the most important factors that you need to take into consideration when building your site.
One thing to note is the importance of staying up-to-date with the latest trends in website development and search engine optimization, as they are always changing and evolving with time. As they change, so should your website.
Our NOW Marketing Group web team is always here to answer questions or help you get these items in place for your website. We want to see you and your website succeed, even if we aren't the ones who built it!