In just a few short years, the Internet has undergone a complete transformation.
What was once used for communicating with friends and family is now a powerful business tool. As technology advances, so do the trends on the web.
Platforms launch new functionality, and algorithms constantly change, meaning that what worked yesterday isn't guaranteed to work today.
Whether you work in web development or social media, change is constant. In order to stay successful, you have to continue to learn about the latest trends and best practices.
That's why we're sharing the crucial areas to focus on, according to our expert web development team.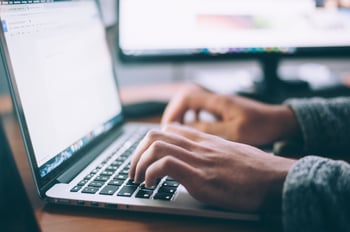 These are the 5 top web trends for 2022:
Search Intent:
It's critical to build your website and craft your content with search intent in mind. In order to do this, you must truly know and understand your audience inside and out.
Search intent is our first best practice because it truly starts here; this is a critical element to understand so that you're approaching your web updates in the most logical way and order possible.
You should have a very specific idea in mind of who your ideal customer is and what their behavior is, including where they visit online, what brands they love, what their pain points are, and what they care about.
As a developer/marketer, it's your job to know what your ideal customer is and what they're searching for so that your content can be written to match that intent and/or answer their questions.
Action step: make a list of terms that you know your target audience is searching for on Google.
Quality Content:
Quality content is deeply related to search intent because, to have quality content on your website and social media profiles, you have to understand your audience deeply.
In addition to matching intent, your content should be clear, easy to read, authoritative, and error-free.
Spelling or grammar errors are a sure-fire way to tank the credibility that you're working hard to establish online.
Don't write content just for the sake of writing; instead, make sure that everything you write has a purpose. Think quality over quantity, and you'll end up writing with more clarity and without any fluff.
Action step: spend one-hour writing content for your business that speaks to the value you provide and how you help people.
Mobile Experience:
Google is now 100% using its mobile bot to index websites. This means that you have to ensure that your site's mobile experience is just as fast and easy to use, if not better, than the desktop experience.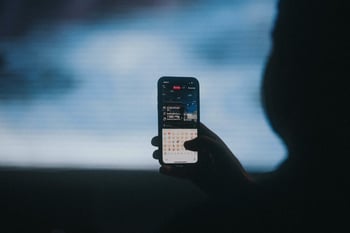 Information should be easy to find, download (meaning optimizing your images and shrinking their size,) and see. Your font, button size, and colors should be well thought out to not only match your brand but create a seamless experience for your customer.
Action step: visit your website from a mobile phone and click through every page. Jot down notes about the experience - both positive and negative - so that you know how your site functions from the lens of a customer.
New Content:
One of the things that Google loves is fresh content. You want to aim to be publishing new content on your blog, and updating relevant pages, on a consistent basis.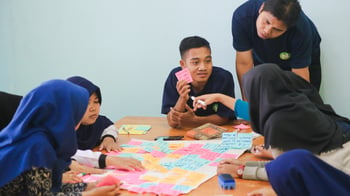 There are so many benefits to producing fresh content. New blog posts help increase your visibility on search engines while also positioning your brand as an expert in your industry.
This fresh content also gives your audience a reason to come back to your website, which helps with your views. Not to mention, a great and compelling piece of content will keep your audience on your website for a while, serving to decrease your bounce rate.
That said, remember that quality trumps quantity. You don't want to publish a sub-par blog post just for the sake of publishing.
By focusing on providing value and creating a system for content creation, you can ensure that you're posting new content regularly that you know will inspire, educate or entertain your visitors.
Action step: create a plan for how often you'll write new content for your site, whether it's once a week or a month. Setting a target will help create accountability.
Site Speed:
Last but not least, site speed is critical to focus on as a web developer in 2022.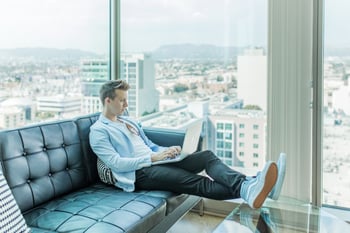 With video and large images becoming more popular, optimizing these files for speed is critical. The last thing you want is someone leaving your website because a video took too long to load.
Having fast and reliable hosting is also important. If your website takes too long to load, Google will view that negatively, and therefore, your performance will suffer.
Action step: visit your website and click through every call to action button to see how long pages take to load.
Other Areas Of Focus:
While these top trends will help you create a strong website that drives repeat visitors and provides a ton of value, there are a few other areas of focus regarding web design and development.
Below are a few other areas to focus on:
Security: This should come first and foremost, as this will be what keeps your site running. You need a strong password to log into your site, something with special characters and numbers, and you want to use a tool that does nightly backups. Wordfence is a tool that we love that has a firewall and gives you alerts if any intrusion is happening; it's something we put on every single website we build.
Server: When it comes to servers, you get what you pay for. Think about having a website like driving a car; while you might be a great driver, you need to worry about others on the road. If you use a cheap server, other people on the server might make it vulnerable to attack. You want to pay to be on a reliably managed server.
Marketing: This is the easiest step to forget after launching a website but it's the most important -- you need to market it! Many people build their website and then don't get the word out there about it. Your website can't work for you if you don't put the work in to make it seen.
Putting It All Together:
As we move further into the future, it's important to remember that some things never go out of style.
Quality content, a focus on search intent, a mobile-friendly experience, new and original content, and fast site speed are five key website development trends that will ensure your website is ready for success in 2022 and beyond.
If you need help putting these ideas into action, our team is here to help!