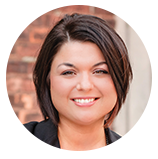 Chances are some of your best leads come from word of mouth referrals. 74% of consumers identify word-of-mouth as a key influencer in their purchasing decision [Ogilvy/Google/TNS]. This is why I feel networking with others is huge not only for our business but every business. My top tip for growing word of mouth referrals through networking is to connect with people online after you meet them in person. You may meet them at a conference in another state, but it doesn't mean that's where your conversation stops. Look them up on Linkedin or Twitter and invite them to connect. Remind them where you met and that you'd love to stay connected. Networking with others online after meeting them in person has helped me develop deeper connections and even new business down the road.
Jessika Phillips
---
One of the first steps to success in networking is to decide to show up. You beat out half of the competition just by being present. It's even better when someone shows up with a smile on their face. People are attracted to this; they want to know what makes someone show up consistently and be so enthusiastic about being there. Being someone who practices punctuality and enthusiasm will, by default, create the positive environment conducive to networking and pave the way for conversation and friendship farming. If you have a difficult time finding the desire to show up with a smile on your face, try starting with personal development. Thoughts are things!
---
Tip: I believe we are all connected to one another in some form. You never know how far away you are from the connection that will open up the door for a huge breakthrough in your business, your relationships, personal development, or spiritual strength. The "it's a small world" cliché coupled with purposeful networking demonstrates how interconnected our communities and circles of influence really are.
---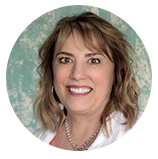 Most of my referrals come from people who have known me for some time through organizations such as BNI, So Now Network of Women, service clubs and places where I've volunteered in the community. In order to be top of mind, I attend as many of these meetings as possible and keep in touch with new acquaintances through email, phone calls, lunch meetings, connecting on Facebook or LinkedIn and let's not forget sending cards. I also volunteer to speak or attend their events because I truly believe in BNI's philosophy of Giver's Gain (If I give business to a member of my chapter, they will give business to me). Lastly, I keep my business card folder in my car so I can give referrals to others that I meet. People know that I know a lot of people so I am asked for referrals frequently.
Cindi Ring Offenbaker
Ben Anderson State Farm
Licensed Representative
---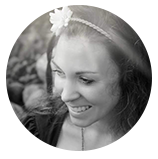 Networking is all about forming relationships to expand outside your area of influence. When you truly care about getting to know that person and find a way to add value to their life, it will always come back to you and bless your business. Be real, passionate about what you do, and intentional about forming relationships and they won't soon forget you or your business.
---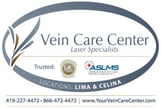 We believe that networking is very important for our business. Being a medical based business many people would not believe that to be the case but when you run referral reports and the largest percentages of referrals come from word of mouth marketing we tend to place a lot of focus on this. Our main focus is education. We start almost every visit in our office as a free screening. At this screening we educate patients on what types of procedures we offer, what the benefits and risks are and we answer any questions that they have. We want them to leave more educated on what their options are and what is available to them. Then if they decide that they do want to move forward with treatment we are in constant contact with them. This builds great relationships and it shows when we start seeing their family and friends come through the door. We also put a big emphasis on educating the community, referring physicians and local area businesses at various events on what we have to offer. We feel that the more educated people are the better they can make a decision for what is best for themselves.
Amy Morrisey, CT
---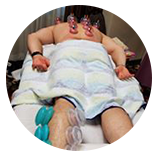 Being a small business owner, the key and benefit to networking is having a team of people to help me solve problems faster.
---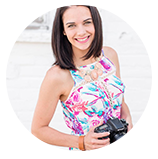 The biggest networking strength I have found is the mindset Community Over Competition. I have worked hard to become friends with others in the same industry. I know that I cannot physically take every photo job out there. But I can build a great network of other photographers and creatives that I can refer. My business has boomed from other photographers alone. There is no better referral than from essentially "direct competition". My advice, get to know others in your industry, allow them to get to know you. A Rising Tide Lifts All Boats.
---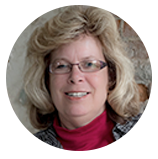 My best network tip would be get out in front of people. Not to sell but to get to be known. Be recognizable. It really doesn't matter if you are going to mixers at a chamber or joining a networking group you need to be out and about. It may even being a volunteer at your kids school or church. Let people know who are. Once they know who you are send them a card to remember the meeting or event. Use pictures to make the card more personal and to capture the moment. Using cards as a tool to strengthen the relationship or to become top of mind is great since not everyone does this. In today's world you need to stand out to your contacts.
Sheila Custer
Relationship Builder using SendOutCards
---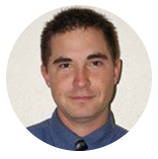 Follow up with your new contact the next day with a quick email and let them know you enjoyed meeting them and briefly mention what you discussed. Suggest a face to face meeting with them the next week so you can get to know them and their business a little better. A personal meeting can really help further the relationship and can be mutually beneficial for both you and your potential new client or business partner in the future.