We're often asked "How can I get to the first page of Google," our response has been and will always be, there are only two ways to make the cut...
Pay for it via Google Ads or EARN your rank through relevancy and authority. Earned placement, meaning you're not renting your spot, but rather looked to as the authority for the phrased being searched. How can you "earn" your Google placement? Sit back, kick up your feet and let us help you out with this one!
Search Engine Optimization is the single most important way for your business to be found online. Plain and simple. If you aren't doing it right Google will let you know… how you may ask? Ranking. We're here to help shed some light on the RIGHT way to enhance your SEO so Google shows you the love.
Let's first start by noting a Forrester study which states
93% of online experiences begin with a search engine. Meaning, a search engine is the biggest billboard for our brands. Search engines also travel with us wherever we go. We are able to turn to our phones for instant delivery of answers. These experiences are Google moments which determine our decisions.
>> I-want-to-know >> I-want-to-go >> I-want-to-do >> I-want-to-buy
When someone is having a "moment," what experience are we delivering to them and how is our SEO driving them to our digital storefront?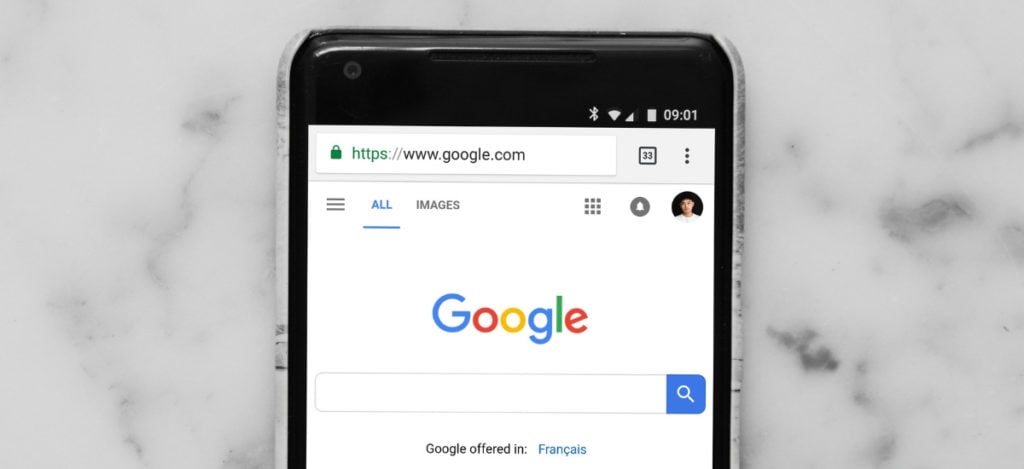 2019 marks a change in Google's ranking method. Google is taking into consideration experience centric search behaviors. Is your website offering quick results, convenient site load speed, answers to questions? Your site is rewarded with a higher ranking when the following 3 experiential points are met.
Relevancy | When you are building your website are you providing content that is solving a problem? Your content should be relevant to the visitor's needs. Pro tip for building relevant content: start a Google search related to your industry and see what the Google predictive text starts to auto-populate. Use these as blog topics or answer these questions within your site copy. Establishing relevancy can help create authority… leading us to the next point.
Authority | You essentially are establishing your market share by answering questions, producing the best user experiences, and you have outside sources linking back to your site because you have the answers. Here's an example of digital authority: Hubspot wrote a blog about the top 13 SEO tools for 2019. Hubspot is considered authoritative within our industry and therefore by providing links to these 13 tools, Hubspot is helping these sites establish their own authority by having a credible source linking back. It's a digital endorsement.
Trust | Build user trust by having a secure site, quick loading speeds and online reviews.
---
What other factors will help enhance your search results? On-page performance, off-page performance, and site structure.
Let's break this down, shall we?
On-page:
What > Content visible to your users - text, images, video and audio.
Myth: If I overload my content with keywords, I'll rank higher. Truth: Keyword stuffing will kill your SEO. YOU CAN'T TRICK GOOGLE! If there is an unnatural amount of keywords, your page won't be index. Simple. As. That. (Click to Tweet)
Myth: If I use a popular keyword that's trending right now I'll rank higher. Truth: Embedding "Kardashian" or "New York" into your content or back end keywords or isn't going to pull you up the rank. If your keywords are relevant to the rest of your site, Google still won't index your page. Nor will you automatically show up in New York-based search results. It doesn't work like that. (Click to Tweet)
Off-page:
What > Links redirecting a user back to your site. This could be other authoritative, high-ranking websites. It's also social media platforms, Google My Business, etc.
Myth: If I build a few one-off dummy sites and add links back to my site I'll rank higher. Truth: Algorithm updates stopped this from happening when Penguin 2.0 was released… YOU CAN'T TRICK GOOGLE. Google's AI is so advanced it will measure the rank of the sites linking back to you so if your linked sites aren't relevant, authoritative or trustworthy, the link-stuffing won't work. (Click to Tweet)
Site Structure:
What > This is the behind the scenes of your website. The metadata, H tags, source code, HTML tags, structured data. The site structure determines site load speed and what Google and other search engines "see."
Myth: Header tags look awesome so I'm going to use them everywhere. Truth: Don't. H1 title tags should only be used once per page. You'll get a Google rank *ding if you use more than one title tag on your page. Web crawlers like to see content in bite-sized chunks. H2 and H3 subheaders help to break up your page content but use them sparingly. Your site's organization on the back end and rich schemas of content will help Google read your site faster and smarter. (Click to Tweet)
If you have a provider suggesting any of these myth tactics… put on the breaks and tell them that the 90s called and they want their SEO back. Google will essentially shut you down the only way they know how… stop sending you traffic. Essentially they'll put a "closed for business" sign in your digital window.
---
Quick Pro Tips:
1900 words per page are considered authoritative, high ranking pages. In search terms we call this Pillar Content.
Top keywords aren't only single one-off words, use phrases. Phrases don't need to match identically to a user's question. Google's RankBrain will identify different versions of the same phrase.
Claim and maintain your "Google My Business" listing. It's free and it's Google's so you know they'll be indexing that content. You can find out more on Google My Business with this handy video or on their site.
Google will NOT index every page of your site. So don't overload your site thinking it will improve your ranking. Only quality pages with relevant content, appropriate keywords and load speed will make the cut. Here's what Google ranks via their handy starter guide.
Your site needs SSL. From an SEO perspective, Google has publicly stated that two websites which are otherwise equal in search results, if one has SSL enabled it may receive a slightly rank boost to outweigh the other. Up to 85% of people stated that they will not continue browsing if a site is not secure, according to a recent survey from HubSpot Research.
If your site doesn't have an SSL, Chrome will display you as "Not Secure" … that's not cool and will hurt your visibility, not to mention click-through rate.
Keyword-stuffing is 100% against Google's Webmaster Guidelines, so just don't. Your copy should flow naturally. Know your audience and write content they will understand - focus on words they would be searching for and write the best damn helpful blog out there on your zone of genius.
Share your content everywhere, Linkedin Pulse, Repurpose content via creating an SEO rich YouTube video, use Medium, Google My Business, etc. Then use social media to share the link out and get some traction. Remember, it's about relevancy and authority - helpful content that is activated. Your goal is not to produce good content, but GREAT content, to become the authority on your subject matter.
Don't forget to add captions, descriptions, keywords to your videos, Google gives brownie points for accessibility measures.
All the helpful links (doing our part to establish authority)
Our short list of favorite tools:
Other things to consider:
Keep in mind… if it sounds too good to be true with SEO, it probably is. Are you creating the best overall user experience to find answers, channels to get to your site, a frictionless way to get in touch with you? Ignore the games and work with someone who knows what they're doing. Do not partner with someone who could hurt you with bad SEO recommendations. Building your rank takes work, but the most rewarding results usually do take work!