Growing your business from the inside out
Growing and building a business requires strategy and passion and grit and more sleepless nights than can be counted. But what is also required is a sense of belonging amongst your team. A culture that fosters and empowers growth from the inside out.
We had a great chat with one of the most energetic culture advocates located right in our hometown of Lima, Ohio- Brian Garver, VP of Sales and Marketing for KeyBridge Medical Revenue Care. He may be from a small town, but his energy and accolades reach national proportions! Brian is recognized as an expert facilitator/speaker focused on Patient Experience, Organizational Culture, Employee Engagement, and building strong, highly effective teams. Brian's excitement is contagious when speaking and sharing compelling evidence of how the revenue cycle plays a large, connected role in overall patient satisfaction and financial performance.
Before we dive in, I'd like to add a little context... this interview is about how a collection agency in a super small town can be awarded for best places to work in the nation PLUS double their ROI by focusing on Culture as their #1. So if they can do it, anyone can! Ok, we can now carry on with the recap...
Not only does Brian's company help hospitals provide smooth billing solutions, but they work too make the patient experience that of an extension of their care. Working within his industry the culture could be stressful, purely based on the nature of the business. Engaging patients about their copayment responsibilities owed to a hospital after their care can be a difficult conversation, however by stepping in and establishing their services as part of the post-hospital care they've been successful with their results. The proof is in the pudding (so to speak) KeyBridge Medical Revenue Care has been named by Modern Healthcare as one of the Best Places to Work in Healthcare for 12 years in a row!
When we think of company culture we need to first think about the culture that surrounds us. Schools. Churches. Government. Other brands and businesses. We're surrounded by it every day and it's when we really dive into human behavior that we see that it's culture that drives people's thoughts and beliefs which then dictates their actions.
By definition, culture is the identity and the way you operate and communicate with each other, the decisions you make, and how you come to make those decisions.
Think about any of those places mentioned earlier or company/business/brand that you really love. Think about how those places make you feel. In business - from a marketing perspective we all want to be known for something. And that's what culture is… it's what you are known for - other than your product.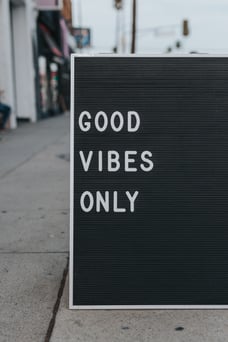 There is a feeling that comes across when people are talking about you or your business, it's the vibe you and your brand evokes. There's a quote we love... "Your vibe attracts your tribe."
That vibe. What you're known for… is on display, always. Culture is on display even when there is no audience around. It's within you and your team, even when no one is watching and it's subconsciously speaking to you/driving you and your actions and your performance. And at the end of the day, we're all just trying to perform at an elite level and it begins from a really clear foundation.
If that passion or culture isn't embedded within your team it's hard to keep the team driving forward during challenging times.
So where do you start?
STEP 1 >> The first step is an honest look in the mirror and start asking questions. What do we really stand for, outside of our product? What's an enviable culture or workplace look like? What does it feel like? Are we there? Are we that? Are we empowering our associates? Are they passionate?
You've got to have people who want to be part of building and reinforcing your company culture, to help promote it and to help others experience it. It can't and shouldn't be a mandate from the management team. Create a "Culture Committee" and let them run with it. Here are a few examples.
Make their day - when your struggling or don't feel like you've got your edge, the best way to get out of that funk is to do something for someone else and that can re-engage that passion.

FOR COMMUNITY

During the COVID crisis - The KeyBridge Culture Committee - "Get Hooked" held a Taco Tuesday drive-through. The committee (5-6 people who have brought this on as part of their role in the company) prepared taco kits and employees were able to drive through and pick up their kits. Donations were accepted for frontline healthcare workers within the community, benefiting area hospitals. After the drive-through, the committee created gift baskets for all nursing units for each hospital. We don't want to be recognized for the action, we want to be known for how that action made others feel… that we have heart.

FOR TEAM

NOW - NOWIE-OWIE-OW team meetings only to uplift each other, theme the calls, give ownership to team members - something they want to do not something they "have" to do
STEP 2 >> Once you've gotten some of those hard questions asked… find a roadmap. Brian shared they follow the "Fish Philosophy" at KeyBridge. There are four pillars with Fish Philosophy:
Choose your attitude.
Make their day.
Be present.
Have fun.
It's okay to have serious work to do and still smile and have a sense of fun and not take ourselves so seriously all the time.
"Create a committee, find a roadmap, and get started and watch what happens when you empower your team." -Brian Garver @KeyBridge (CLICK TO TWEET)
STEP 3 >> Survey your team. This is the best way to check-in and get feedback - you may find that management's idea of what the company culture might be could be different from an employee perspective.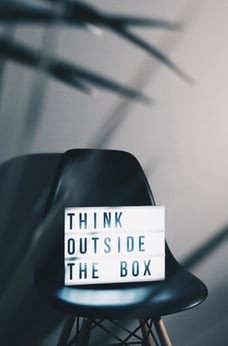 Culture doesn't make the weeds go away. We all have difficult work to do at times. The weeds don't go away because of great culture, but what you can do is learn to appreciate what the weeds are there for. Work is still hard, it's still frustrating, but culture brings your perspective of the work. You chose your attitude, you chose to be present. A good culture is filling up the tank of team members so when the weeds take a debt out of their day the culture has given them the energy to sustain as they're working through the weeds.
In Dale Carnegie's book "How to Win Friends and Influence People," the underlying premise to be sincere. Creating a culture that recharges and empowers your team needs to begin with genuine sincerity. The best way to develop the best in others is through appreciation and encouragement. In order to be number one with the customer experience, you have got to be number one with the employee experience first.
"You can't create sustainably excellent customer experiences WITHOUT first treating employees that way. For every $1 spent on CX, why the hell aren't we doing the same for EX?" -Kathy Klotz-Guest @kathyklotzguest (CLICK TO TWEET)
Yes. Culture matters. Focusing on your culture foundation will propel you to be the best version of yourself. With our clients, when they see what we're all about they realize that's the company they want to do business with.
Hope is a magical thing and it cures the sick, it allows people to get through the worst of circumstances - if you have it. And it can't be just a word, it has to be felt. Once hope is drained, it's difficult to thrive or have any sort of positive outcome. Focus on being that type of shining star for others.
Start your day with 3 things you're grateful for
Share thank you letters to people who are in your life
Spread hope to other people and you feel it in return
Gift team members the chance to gift to others
And it's not a social proof - it's to give hope to others
How have you reinforced a culture foundation within your company? Share some ideas and tips in the comments, we'd love to hear from you!
Connect with Brian > LinkedIn | www.keybridgemed.com