Every business has hopped on Facebook and Twitter, but some are floating in the deep blue waters of Pinterest. The difference between Twitter/Facebook and Pinterest, is the difference between talking about a shopping trip and actually doing it.
Pinterest is visually appealing and rapid, which is exactly why users are spending more time on Pinterest than any other social platforms, an average of 98 minutes per month, according to comScore. And if you think that's impressive (which it is), grab your lifejacket because these amazing stats are about to get deep!
All hail the Queen of Social Referrals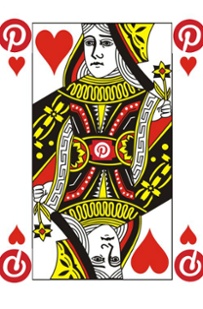 Pinterest is the reigning queen of social referrals, if you don't believe us, check out what Shareaholic had to say.
Pinterest is definitely a platform to be reckoned with, especially considering it's the second leading social media platform for social referrals, meaning that when a user clicks on your pin, they are then directed to your site, where they are able to learn more about your company or purchase your products straight from there.
This is huge news people; any platform that is getting users directed to more of your content and sticking around longer, is definitely rose-throwing/curtsey worthy.
Pinterest takes all other Social Media Platforms to the Bank
This platform should come with a warning label for consumers, because according to Hubspot, Pinterest has the highest average order value of all social media platforms.
Yes, you read that correctly, a strange, yet awesome phenomenon is happening, which businesses are sure to love; consumers are opening up their wallets and handing out cash. Pinterest users on average are spending up to $140-180 per order value. Now that's a solid chunk of change! In comparison, users are purchasing from Facebook on average, $80 and $60 for Twitter.
I may not be a Finance Major, but it's safe to say if your target audience is spending as much money as they would on Facebook and Twitter combined, then Pinterest is definitely a wise investment to venture into!
Did you know women like to shop?
Now pay attention to this next point because it goes hand-and-hand with the fact that Pinterest is raking in more moolah than Facebook and Twitter. MEN: Listen up cause these stats are gonna floor ya!
Pinterest is highly popular among women, in fact 80% of its users are female, and it is especially popular with the 24-34 year old demographic. Hubspot even backs up this statement saying, women are five times more likely to purchase something from Pinterest than men.
But that's not the only fascinating stat here; It turns out women are more likely to make the decisions in the household. This point might be a no-brainer, if women are making the decisions, spending the money, and frequenting Pinterest, then stop wasting time doubting the platform and get to pinning.
Here's your chance to separate your business from the rest, your Pinterest page should tell people your story, how you're different, why they need YOUR business to solve their problems and how you can help! If your target audience is on this platform, then why aren't you? Now that you have the three award winning facts of why this platform is steam rolling over all the other social media platforms out there, there's no way you're going to look at Pinterest as just another means for making cupcakes and crafts! And if you still don't believe me, check out what Melanie Ducan has to say, she credits all the success of her home décor brand, Luxury Monograms to Pinterest!
Now pick your jaw up and off the floor and get those fingers moving, you have a Pinterest account to set up!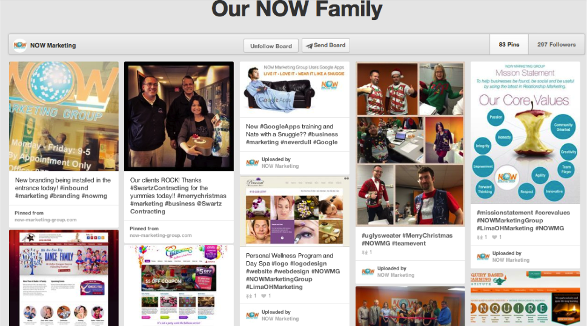 If all these stats are overwhelming and you feel like a ship without a rudder, then you'll want to get ahold of us to attend our Social Media Boot Camp!