Have you ever wondered how you can create amazingly simple slideshow videos for you or your brand? Have you ever seen one of your friends post one and thought how cool it would be if you could make one on your own? You can: Welcome to our review of the popular app Flipagram.
By nature, I'm a minimalist. I only own one pair of shoes to match my dress pants (Sperry's, in case you're wondering). In my collection of 129 Transformers (yes, I counted) I limit myself to one iteration of most characters, with meaningful exceptions of course.
So whenever an app is released offering to "enhance" the experience of another app, I'm naturally skeptical. App redundancy drives me crazy (I'm looking at you, Facebook Pages Manager).
Now don't get me wrong, I love trying new apps — but it better wow and impress me if it expects to stay on my phone. Flipagram is one of those apps.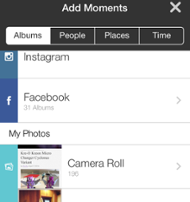 Based on its name, I initially assumed it was simply another way to create Instavideos. I was partially correct, but to say that is the app's only use would be missing its impact. On my first day of testing, I created two really cool videos of my kid's birthday parties.
Once you start, you're given the option where you'll pull your photos from — including your Facebook and Instagram albums. I used photos that were already in my Camera Roll.
Click the next button, and now you can re-order sequentially (or leave them as is). At the bottom of the screen is a square icon. It adjusts the framing of your photos, but take my advice: Ignore it.
Now comes the coolest part: Selecting your music. You are able to use the 30-second iTunes song samples. My daughter had a Frozen themed birthday. The ability to use Idina Menzel's "Let it Go" (Adele Dazeem for you John Travolta fans) cannot be understated.
On the next screen you can optimize for Instagram with a 15-second video or go with a full 30-second "Flipagram" style. Scroll down just a bit more and give your movie a name.
The only paid aspect of this app is just below the title: For the low cost of $1.99 you can remove the Fliptagram watermark. It will be on by default even if you pay (just remember to turn it off each time), so this might not be a big deal to you. For OCD folks like myself, I gladly paid the price for a watermark-free video. You can also add your own watermark if you choose to after paying.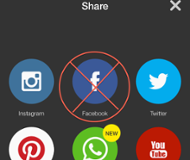 Now, create your video. The app will ask you if you ready to finalize your Flipagram. Note: Once you press yes, you cannot edit your project in any way. Maybe not a huge deal, but if you spent quite a bit of time selecting just the right photos and placing them in just the right order, this is your point of no return.
Automatically, the app will save your movie to your photo roll, so you can stop here if you choose to. You can also share to a variety of other apps, such as Facebook and Twitter from this screen.
I don't recommend sharing to Facebook through the app though. It wants to post a link-share to their website with your video.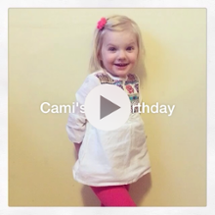 Anything I post with my daughter, especially with her fascination with Frozen, always receives many likes and comments from my friends and family. Via link-share, I barely received any — and the friends I asked point blank if they saw it said they did not.
I reposted the same video four days later, and within nine minutes it already had more interaction by being posted to Facebook directly instead of a link-share.
I recommend Flipagram. I even recommend paying the $1.99 to remove the watermark. This is an app I can see myself using for a very long time, with benefits for both consumers and businesses.
Stay tuned as I review the next app in our series on 5 Apps to take your Instagram to the next level. Here at NOW Marketing, it is our mission to be on the cutting edge of new technology, apps, and social platforms — that's the benefit of hiring an Inbound Marketing Agency! Contact us today to learn more about how we can take your business's marketing to the next level.