Let's start with two humbling stats: According to Instagram, it has 200 million users who share 60 million photos a day.
That's a lot of people sharing a lot of photos. But you CAN rise above the noise and become a super-sweet Instagram Phenom. We've got five amazing apps to reinvent your Instagram account as THE feed everyone talks about, follows and envies.

1) FLIPAGRAM
COST: Free
DESCRIPTION: An easy, quick way to create short videos using photos from Facebook, Instagram and Camera Rolls. Not only that, you can set the video to music. All you do is select as many photos as you want for a 15- or 30-second video. Create a title, select music or record a narration and share away.
SHARING OPTIONS: Instagram, Facebook, Twitter, YouTube, Pinterest, Tumblr, Email, Text.
OUR REVIEW: Love it! It's an easy way to dazzle friends with cool photo videos.
TRY THIS: While music is always a pretty cool idea, try to give a quick narration about why you picked the photos you did. It will give your audience some insight as to the video you created while giving it a human touch.
WANT MORE? Be sure to check out Jeremiah Wright's review on Flipagram in an upcoming post.

2) WORDSWAG
COST: $2.99
DESCRIPTION: Using awesome fonts and stylish layouts, you create ultra-cool graphic designs easily. Select a photo, edit your text, select a text style and Word Swag generates an amazing design.
SHARING OPTIONS: Instagram, Facebook, Twitter, Pinterest, Email, Text.
OUR REVIEW: Five stars out of five. Instead of spending an hour on your laptop, this app helps you create infographics, quote designs and amazing photos in seconds.
TRY THIS: Challenge yourself. While it's always cool to find a pretty picture and an elegant quote online, why not take your own picture and quote a parent's or friend's wisdom.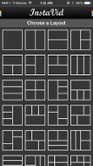 3) InstaVid
COST: Free
DESCRIPTION: You know those fantastic video collages you've seen online? Those are made with InstaVid. All you do is take your photos or videos. Select a layout from InstaVid. Plug them in from your camera roll. And upload them to Instagram.
SHARING OPTIONS: Instagram, Facebook, Twitter.
OUR REVIEW: A grand slam! This is an excellent (and easy) way to engage your audience by mashing videos with photos.
TRY THIS: Want to show off your kids' sports talents? Take a few photos from a game and a short video. Use one or two photos from different spots in a game and a 10-second video and build a collage.

4) Aviary
COST: Free
DESCRIPTION: This is like your photo editor on steroids. Aviary gives you surgeon-like abilities to jazz up photos by fine tuning brightness, contrast, saturation, colors, cropping and everything else.
SHARING OPTIONS: Easily shares to Instagram, Facebook, Twitter, Tumblr and Flickr.
OUR REVIEW: The best photo editor out there.
TRY THIS: Take a virtually unusable photo and see how much you can beautify it.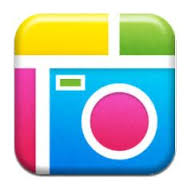 5) Pic Collage
COST: Free
DESCRIPTION: It's been described as a party for your photos. This apps has infinite number of collages and backgrounds. While it's a pretty easy app to figure out, the challenge is in your creativity.
SHARING OPTIONS: Instagram, Facebook, Twitter, Tumblr, Email, Text.
TRY THIS: With such a huge variety of collages, backgrounds and images at your fingertips, try to have a collage contest with your friends.
Instagram is an amazing and fun social media platform for telling great stories to your audience. One thing we love about it is how it bleeds into other social media platforms. You create a fabulous collage on Instagram and instantly share it on Facebook, Twitter, Tumblr, Text or Email. Once you learn how to harness this social media platform, the features are endless.
At NOW Marketing Group "forward thinking" is our bread and butter. We hunt out the newest and coolest ways to reach audiences every day. If that's a partnership you'd be willing to put into your marketing arsenal, request a custom quote today and take social media by storm.