In a world of constant updates and shifting algorithms, marketers must stay in the know.
Whether you're an expert in Google Analytics, Instagram, or Paid Advertising, keeping up with the changes is the only way to stay ahead of the curve and drive real results.
So, what are the latest changes in the world of paid advertising? What's the big chatter happening around GA4 and what does it mean for your business?
Jessika Phillips and Mike Gingerich decided to dive into the topic with our internal paid ads expert, Joanna Toronto for this week's episode of Magnet Marketers.
The goal? >> Share the most important updates and information that your brand needs to know to end Q4 on a strong note.
Breaking Down Google Analytics 4:
Whether you're new to analytics or have been using universal analytics for years, GA4 is a lot to wrap your head around.
What It Is:
Google Analytics as we know it is going away and in its place, there's GA4.
"#GoogleAnalytics, the tool that tells you what's working and what's not and gives you information that you rely on to make marketing decisions, is going away. You need to get ready for #GA4." @jessikaphillips (click to tweet)
The main difference is that with Google Analytics, tracking was based on sessions whereas, in GA4, tracking is based on 'events' aka actions taken on your website.
"GA4 will make it much easier to see what actions your community is taking on your website." @jessikaphillips (click to tweet)
Why It's Happening:
While we can't say for sure, it seems that Google is shifting towards a "cookie-less" future.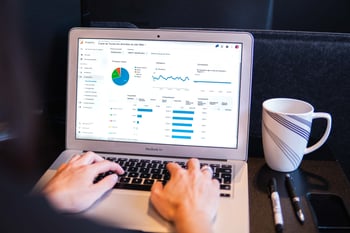 With GA4, they are appealing to people who want more data privacy. And while it might be cumbersome to make the switch, it's extremely helpful because it gives advertisers more capabilities and views that they would've had access to otherwise.
When It's Happening:
GA4 will be the standard for analytics come June 2023, so it's right around the corner.
"GA4 isn't going anywhere. It will be what we use starting June 2023 and so it's important to understand it sooner rather than later." @joannatoronto (click to tweet)
The sooner you jump in and start understanding the interface, the better you'll be as an analyzer and advertiser. Aka get started now or risk being left behind.
Who Needs To Know:
While it might sound overwhelming, everyone needs to be aware of this change - from your social media account managers to your web developer, SEO strategist, and person who runs your ads.
How To Take Action:
The most important thing to do is to get your GA4 analytics set up, even if you don't know how to dissect the data yet.
You want to be sure that when you are ready to use the data, you have it available.
Here's how to get set up:
If you're brand new to analytics and ready to start collecting data, you can set up analytics data collection for the first time.
If you're currently using Universal analytics, you can add GA4 to a site with Universal Analytics.
"Give yourself a chance to get familiar with #GA4 because you might be able to do a lot more than what you could with Universal Analytics." @joannatoronto (click to tweet)
Start to play around in a demo dashboard so that you can familiarize yourself with the interface and get comfortable using the tool.
Pro tip >> Make sure that you connect Google Search Console to your GA4 property. There's lots of great data there.
Paid Advertising Updates In Q4 of 2022:
Whether you're advertising on Google or Facebook, it's important to get started early on your holiday ads.
September through December is the busiest time of year for advertisers, with Black Friday being the busiest day.
Because of the immense number of ads being submitted to virtually every platform during the holiday season, it's critical to get started early with your paid ads strategy AND execution!
"You have to put in the time now so that you can get back what you want to get back during the busiest time of year and you're not stuck waiting for approval." @joannatoronto (click to tweet)
Whether that's putting the time into staying up to date with Facebook's Advertising Policies, setting up your Ads Manager, getting your pixel installed, creating audiences, and/or submitting creative assets… there are a lot of steps involved in a campaign.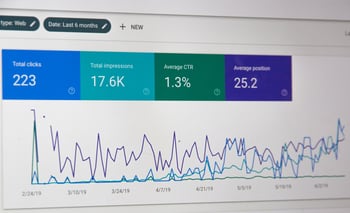 That said, it's worth mentioning that there's a major difference between a boost and an ad campaign run through Ads Manager.
You definitely want to be sure that your brand is using Business Manager so that you can tap into everything that Facebook has to offer.
"Don't just boost your posts on Facebook because yes, it's quick and easy, but you're likely missing out on driving real results." @jessikaphillips (click to tweet)
The reality is that right now, we're seeing a huge rise in ad accounts getting banned* which means it's critical to start taking the time to understand what it looks like to stay in good standing on Facebook.
*Not just a policy violation, but a full-blown ban which means you can't run ads at all.
This means that you need to stay up to date with the rules and regulations and make sure to get everything set up early so that when it's time to launch your ads, they are already approved inside of Facebook.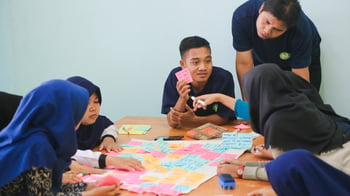 Pro tip >> Think strategically about how to create a series of ads that serves to drive awareness and drive traffic so that you're maximizing the opportunities available during a busy time of year.
For instance, video is taking much longer to get approved, so brands must submit those assets as early as possible so that ads aren't stuck in review when they should be running. AKA, don't wait until the last minute.
FAQs about Facebook Ads:
Just like the algorithm for the news feed, the best practices for Facebook Ads are constantly changing.
This means that as marketers, we have to stay on top of the changes to spot opportunities for helping our brand and our clients capture attention, articulate our message, build relationships and deliver exceptional experiences.
Below are the FAQs that we see most when it comes to Facebook Ads:
Q: How many hours per month are required to manage Facebook Ads?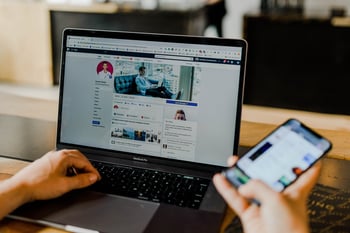 A: This largely depends upon the client, their product or services sold, and business goals. Not to mention, the time of year plays a big role, as September - December is the busiest advertising season. Lastly, a new account will require a lot more hours upfront to set up pixels, upload creative assets and get assets approved.
Q: How long does it take for assets to be approved?
A: For new videos and other non-stative creative, it can take up to 24 hours for ads to be approved. Similarly, any type of instant form or lead generation form campaign means that we have to manually download leads routinely. On top of all of this, it's critical to make sure that your ad account is in good standing to avoid any bans or policy violations.
Our internal expert, Joanna, spends at least 6-10 hours per month in accounts just for maintenance-type tasks, such as reviewing policies, checking on pixels, etc.
Q: What are some ways that ad accounts can avoid bans and violations?
A: We have been seeing a lot of this lately, more than we've seen in quite a while, which goes back to the importance of proper account set-up and management. Facebook changes its advertising policies and community guidelines routinely, so you need to stay up to date with new rules.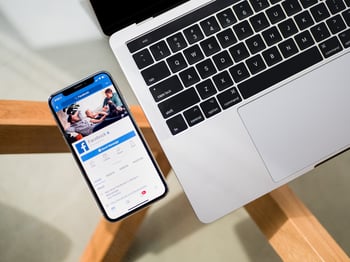 While the account set-up can be time-consuming initially, setting it up properly will help you avoid getting flagged in Facebook's system down the road. For instance, individual accounts connected to your Business Manager Ad Account should get set up with 2-Factor Authentication and abide by Facebook's Terms of Service.
Some of the biggest offenses, or easiest categories, we've seen get flagged are:
Employment Ads

Real estate and housing Ads

Skincare and wellness supplements using UGC and influencer marketing
Q: What can you do if your Ad Account or Business Manager gets banned?
A: This is something we want to avoid altogether, however, if it happens, we recommend contacting an agency or someone who specializes in this ASAP to help you understand the severity of the ban.
Agencies have access to dedicated Facebook Ad reps, and Facebook has really ramped up its support lines and access. Sometimes, the ban is a quick fix of removing a personal account for a business manager; sometimes it's more complex and requires more digging.
As a general rule, it's best to diversify your advertising efforts; you can place ads on Google, Amazon, Twitter, and TikTok, and we might be able to find that your product is better placed for ads on one of these platforms.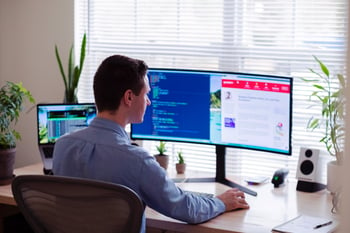 Q: What are best practices for the length of time to run a campaign?
A: This truly depends on the campaign type. If a campaign is doing really well and the ads haven't shown signs of attrition yet, we recommend keeping them running while they are profitable and changing up the creative after 45 days.
If we see there is a winning creative or audience, we also might double down on those and pause others within the campaign.
Similarly, a branded campaign might run for 6 months whereas an eCommerce holiday campaign might only run for a week. Not to mention, our timeframe will vary depending on if we're doing a/b testing, as we recommend leaving those running for 2 weeks minimum to gather enough data to determine the results of the test.
Q: What is the best way to get a campaign up and running smoothly and quickly?
A: Certain campaigns can take longer to get up than others. The most important thing is to ensure that you have all assets approved first to help cut down the approval time.
Some assets uploaded to your library take 24-48 hours to get approved, so if you want something up and running at a certain time, be sure to upload the media several days in advance.
Something we do internally is ask our clients for their photos and videos in advance. We then create mockups in the client's ad manager to present to them for approval. When all of the last edits are done, we submit the ads before the scheduling date for review so that they can be approved before the desired launch date.
This process is especially important for campaigns where you test two different creative copies against each other. The reason is that sometimes, one photo is approved while another isn't; if this happens, the data will be skewed because it will look like the approved photo is outperforming the other.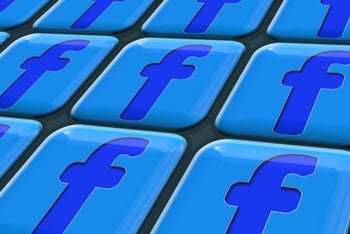 In summary, it can take a lot of time behind the scenes to get campaigns up and running but doing this work at the start helps ensure things go smoothly when the ads go live.
Q: How long should videos for reels and in-stream be?
A: We're seeing a trend towards shorter videos. 5 seconds is the minimum requirement for certain placements on both platforms - Facebook and Instagram.
Some recent data also showed that videos with captions boost engagement, likely because people aren't always watching videos with sound on. This means you want to make sure that your creative is amazing enough to capture attention to inspire someone to turn on sound OR that your story can be understood without audible words.
Q: What are some new trends or successful campaigns that we've seen lately?
A: We've seen a ton of "show don't tell" type of ads where the ad demonstrates the problem being solved or why they are great, with few words. In action, this looks like review-based or community-supported ads such as a customer review or a product demonstration.
We love seeing more creativity implemented by brands as a way of leaning into the power of community and influencers. Brands are creating communities and giving consumers more than just a product, but a lifestyle and feeling, to purchase. The more experiential the ad, the better.
Putting It All Together:
The most important thing that a brand can do is develop a robust and diverse portfolio when it comes to paid advertising.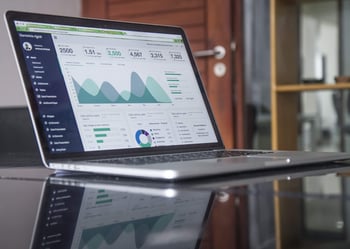 The more you understand your audience, the better you'll be able to understand what platform, whether it's Pinterest shopping ads or LinkedIn lead ads. Don't put all of your paid ads into the Facebook basket; take the time to understand and embrace the power of other platforms such as Twitter, TikTok, and Google.
For instance, there's so much power to Google service-based ads which can drive tons of interest and save so much money for local businesses.
To take action, you'll want to verify your business and identity with Google for Business. Doing that will get you set up with a service account where you can get a Google guarantee which means there's a checkmark next to your name. Hello, credibility marker! 😉
Oh, did we mention the best thing about these ads? >> A service-based ad on Google only charges you for a booking or lead submission; you don't get charged for clicks which is incredible.
This is a surefire way to make your local business competitive, even against big brands in your local market.
"When it comes to paid advertising, knowing your audience and building a strategy is critical." @jessikaphillips (click to tweet)
Pro tip >> Take the time to get GA4 set up right now.
Turning on analytics now is the only way to start populating the data so that you can use it when the time comes.
Taking action now to set up analytics and develop a comprehensive strategy for paid ads will be a game changer for your business.
What do you think? Is your brand set up on GA4?
We're always here to help, so feel free to reach out!