It's virtually impossible to think of the internet without thinking of Google specifically.
Google is the world's largest and most reliable search engine and it's where people go to solve problems, get information and discover businesses every single second of every single day.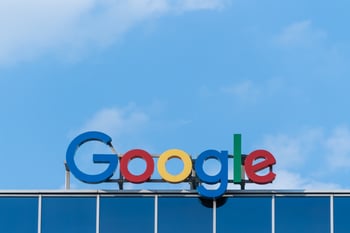 In fact, Google dominates the worldwide search market, with 90% of all searches taking place on their platform - more than 2 trillion every year.
The reality is that while Google is extremely powerful, so many marketers still fail to recognize its power and importance.
That's why we decided to bring Byron Ingraham on as our special guest for Magnet Marketers so that we could dive into the topic in depth.
"#Google is such a fun topic. What other word can you think of that's a noun and a verb at the same time?" @byroningraham (click to tweet)
Byron Ingraham is the founder and chief business strategist at Azure Media. Byron's focus is creating innovative strategies to help businesses reach their ideal customers online and offline while maximizing their revenue potential.
The Power Of Google:
Having a presence on Google is one of the most important things for brands to do today.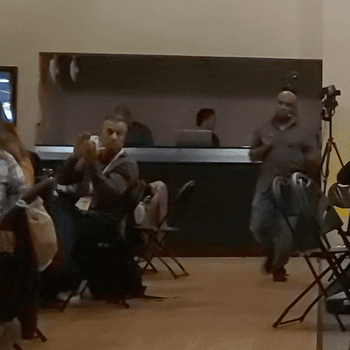 We run to the platform for everything; to decide where to get brunch in a new city, which dentist we should go to, and to figure out which pair of sneakers to buy.
Reviews play a huge role in influencing decisions.
Consider the following statistics:
There's no doubt that Google is an essential component of any sound social media and/or digital marketing strategy.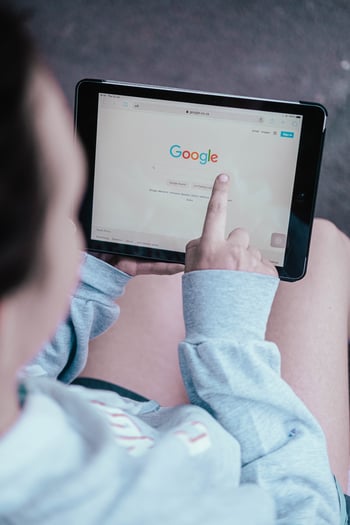 Online reviews play a huge role in not only influencing purchase decisions but ranking on Google.
It's extremely hard to rank well if you have no reviews and/or information about your business.
How do you expect your business to be found on the world's most extensive search engine if you're not inputting information there?
Where Brands Go Wrong:
Not tapping into Google is truly leaving money on the table as a business.
Looking towards 2022, Google and SEO will only become more important.
"One of the biggest things for 2022 is sentiment and sentiment is something that brands can't rig and it's the name of the game." @jessikaphillips (click to tweet)
It's all about the relationship and the connection that brands create to their customers both on and offline.
"Where brands get it wrong is losing their personal touch. People go online because they want to connect with people; we want to connect to the businesses that we frequent." @byroningraham (click to tweet)
The more humanizing and personalized we can make experiences, the more likely we are to drive repeat and referral business.
Brands that go out of their way to make customers feel cared for are the brands that are memorable.
"The stats show that people are making the deciding factor on brands based on what they feel will provide the best experience." @jessikaphillips (click to tweet)
Not only will creating exceptional experiences for your customers make your brand memorable, but it will be a huge driver for reviews.
Seeing that 97% of people report that customer reviews influence their purchase decisions, creating positive and memorable experiences as a brand has to be at the forefront of our minds.
"It is critical that we have that social engagement from our customers because nothing - no commercial or ad - is going to outdo the customer who vouches for our business." @byroningraham (click to tweet)
What Brands Should Focus On:
In order to understand what to focus on, tap into what you know about Google.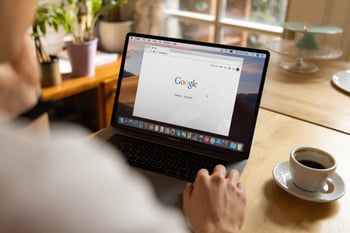 Two things we know that Google cares about >> Relevancy and Authority
Relevancy is how close the result is to the term that the user is searching for and is determined by Google's algorithm which is looking at your location, the search term.
"If you're not putting your emphasis on being found for specific terms on Google, you're leaving money on the table." @byroningraham (click to tweet)
Authority is all about your ranking. This is why we emphasize reviews.
"SO-LO-MO is a good way to remember what's important to focus on as digital marketers: #SocialMedia, #Local and #Mobile. These are all critical to lean into." @jessikaphillips (click to tweet)
It's time for brands to start seeing Google as part of the mix when it comes to social media because the business with the most reviews is always going to be the business that wins in search.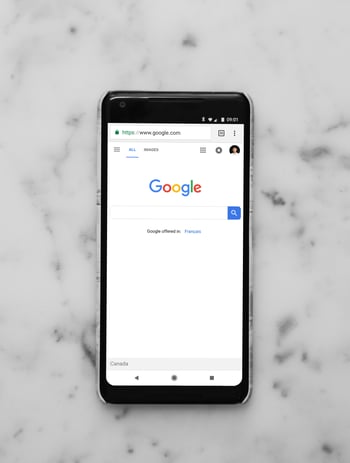 Nobody wants to pick a bad restaurant, doctor, sneaker, protein powder, conference, marketing agency, carpenter, you name it!
This is why we rely on reviews so heavily, and if you want to generate them as a business, it's as simple as asking for them.
Seriously, make it easy for people. Have a QR code on your window; ask people at the checkout. Once they leave a review, show your appreciation by thanking them!
Building relationships is at the forefront of how we do business, so of course, it makes sense that we'd thank our community for raving about us online.
"Make sure that you respond to everything that comes in! That's a way to make your audience feel cared for." @jessikaphillips (click to tweet)
Now that we understand what to focus on, it's time to lean into Google My Business so that we can put these practices into action.
Using Google My Business:
Google My Business is a business tool that allows you to create and verify your local business so that it can be shown in Google maps, search, etc!

Creating a Google My Business Profile is honestly more important than even having a Facebook or Instagram account because it verifies your business on the most important search engine, aka the place people search for businesses most every day, in the world.
"With #GoogleMyBusiness, so many people are just using it instead of going to a website. The more you keep your GMB updated, the more powerful it is." @byroningraham (click to tweet)
Google My Business is more than just a listing though; the tool lets you make posts, create events, and chat with customers!
"A lot of people don't realize that there's a chat function within #GoogleMyBusiness!" @byroningraham (click to tweet)
There are so many features within Google My Business that are worth tapping into.
Using this tool and incorporating it into our overall digital marketing strategy is critical for marketers that want to be discovered online.
"People are putting so much emphasis on Facebook and Instagram but they don't realize that people are going to Google to find this stuff!" @byroningraham (click to tweet)
Understanding the stark difference in user intent is a huge driver to prioritizing Google as the right platform.
How To Get Started:
First >> you've gotta start following Byron Ingraham because he is so knowledgeable about all things Google.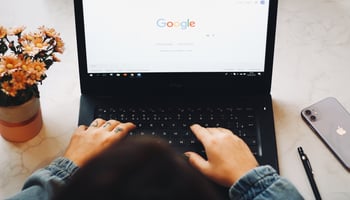 Second >> start embracing the power of Google and claim your Google My Business Profile -- Business.Google.Com -- which you'll need a physical mailing address of some sort to do.
Byron's advice? >> Look for a virtual mailbox program that allows you to get a physical mailbox through a legitimate business network in your local area. If you know you'd like to be found in a particular area in your city, pick that part of the city as your location! This will amplify your discoverability.
Third >> as soon as your GMB profile is claimed and verified, you want to start to follow the prompts that Google gives you to fill out your profile with information. Google tells you what information they're looking for, so start filling that out.
"We want speed, accessibility, and ease of use and Google is the place that provides it!" @jessikaphillips (click to tweet)
Google is where we go to find everything, and claiming your business profile will put your brand miles ahead of so many others that are still failing to tap into the power of this FREE tool!
Fourth >> ask your friends and customers for reviews. We can't understate the power of reviews enough in driving first-time purchases from new customers.
Google is one of the most worthwhile platforms we can spend time on as marketers, so get started today by creating your listing and filling it out with the necessary information so that your brand can be discovered where it matters most.
Are you leveraging the Google My Business platform currently? Let us know what your favorite features are?