In this new era of the internet - Web 3 - relationships are key and frictionless interactions are expected.
Social media managers and digital marketers know that the biggest challenge today is figuring out the most creative and authentic ways to capture attention, articulate your message, build relationships and deliver exceptional experiences.
So, how can your brand show up to build relationships online and what does it look like in the context of Web3?
Jessika Phillips and Mike Gingerich invited our friend Jordache Johnson, former #SMWL22 speaker, onto Magnet Marketers to dive into the topic.
Jordache Johnson is an international speaker, digital growth strategist, and business consultant helping heart-centered entrepreneurs and experts scale their impact, business, and wealth.
He does that with a systemized approach to creating human connection, building authentic relationships, and turning them into power friends using his signature framework called The FRIENDS Method™.
The Evolution Of The Internet:
While the internet has been around for nearly three decades, it has evolved quite a bit.
What truly started as a way for scientists to share information has morphed into a global phenomenon used by billions of people every day.
Web 1 was just that - the internet. It was read-only and gave us the ability to find information.
Then came Web 2 - social media and networking. It was the ability to read AND write. We were able to start having conversations with people all across the world.
"Social media blessed us with the opportunity to connect with people right from our home." @jordachejohnson (click to tweet)
Now, we're in Web 3. The focus of Web 3 is the consumer, which is why relationships matter more than anything. It's truly the ability to read, write AND co-create.
"As a brand, you must have that foundation there that might not ever buy from you but can #CoCreate with you." @jessikaphillips (click to tweet)
The Art Of Building Relationships Online: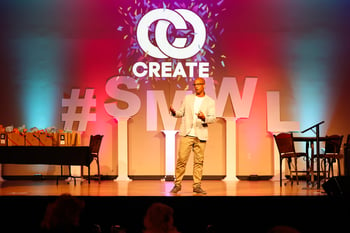 As the internet has evolved, so have the ways we use it to learn, connect, communicate and build relationships... And if there's one thing we could talk about all day, it's the power of relationship marketing.
Brands can only survive in today's competitive marketplace if they take the time to out-CARE the competition and truly infuse delight at every turn.
"Regardless of the technology, it's about HOW you're showing up more than where you're showing up." @jessikaphillips (click to tweet)
The more you create customized, personalized, and exciting experiences for your fans, the more you'll stand out.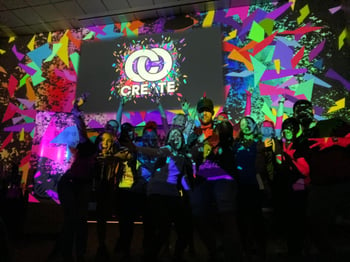 For example, Travis Scott held a 9-minute concert with his digital avatar on Fortnite during the pandemic, and it was attended by 12 million people and earned 20 million dollars, showing the huge potential for these digital events.
Not only is there a lot of money in this space, but ample opportunity for engaging fans and customers.
"The beautiful thing about web 3 is that we can reward our raving fans and customers." @jordachejohnson (click to tweet)
Through the creation of private online communities, events, or NFTs, brands can start giving exclusive access to content or even creator coins to their most loyal fans.
This is how you get your customers to feel like they have skin in the game, and it's a beautiful way of co-creating with them.
"We can take our raving fans, the people that were with us early on, and we can reward them for helping to build our success." @jordachejohnson (click to tweet)
These are the strategies that brands can easily apply to start building a loyal and raving fan base in today's digital world.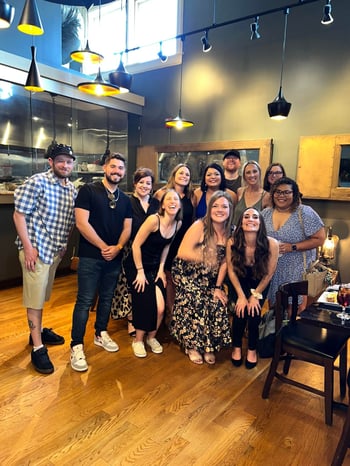 Relationship marketing works because care for the customer is at the center of everything.
"The key to #RelationshipBuilding in Web 3 is rewarding people that already love you and do business with you." @jessikaphillips (click to tweet)
How To Get Started:
While it might seem overwhelming to get started in this space, the reality is that there is a lot of money being invested in the Metaverse -- and it will impact your business.
"If you're already set up and understand Web 3, you'll be able to see the opportunities and truly thrive." @jordachejohnson (click to tweet)
A lot is happening in this space and the sooner you understand it and jump on board, the sooner you'll be able to recognize opportunities to surprise and delight your fans.
Pro tip: Don't avoid this. This technology is being utilized around you whether you recognize it or not.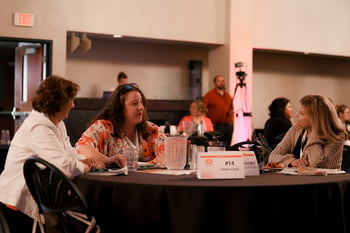 Here are two action-oriented steps you can take to get started:
Enter the "world": Start listening to conversations about Web 3 and the metaverse. It will feel confusing, but if you have the confidence to ask questions, you will have some lightbulb moments.
Participate: If you can go to events and learn about this stuff, amazing! Jump on that. Start actively contributing to conversations and participating with the technology. Hey, maybe Black Friday is the day to splurge on a VR headset!
"Immerse yourself in situations and conversations where you can talk about #Web3 and learn from others." @jordachejohnson (click to tweet)
Think creatively about how you can create VIP-like experiences for your customers because eventually, you will start incorporating this technology to do just that.
Putting Everything Together:
Now is the best time to start immersing yourself in conversations and learning as much as you can about the metaverse.
Thinking creatively about how you can best show up to add delight for your customers, and being willing to make yourself uncomfortable now, will pay off huge for your brand in the long run because you won't be left behind as this technology becomes more mainstream.
The best part about this industry? >> People are so friendly.
It's an incredible environment to immerse yourself in, so be willing to ask questions and keep learning.
If you want to learn more about the metaverse and Web 3, we highly recommend checking out this video from Jordache and sending him a direct message! You also might want to join the waitlist for Jordache's Friends Vault Program to learn how to build relationships and increase your visibility, impact, and revenue.
What do you think about Web 3? How are you going to get your brand ready to embrace the opportunities that exist?
Let us know in the comments below!