The global pandemic has changed a lot for the world of social media. People are using social channels more than ever, and eCommerce sales have skyrocketed.
In fact, eCommerce sales in the first 8 weeks of the pandemic surpassed eCommerce sales for the past 10 years before that. Regardless of how many times we see or share this stat, it still blows our minds. Yet… completely believable by the looks of the tower of empty Amazon boxes in our garages and basements!
Online consumerism has drastically changed and shopping (and shipping) has been more prevalent than ever. People are more comfortable, and have become used to, buying online.
Seeing that November will be here before you know it, (which means Black Friday and Cyber Monday are on the brain,) it's time to start thinking about your Facebook ads strategy for the remainder of the year.
One more curveball to throw into the mix, it's an election year, meaning advertisers are now competing for market share. Yea… things aren't "business as usual." All of the increased time, and attention online means retailers are preparing earlier and may see a need to increase their ad spending to capture that attention.
For instance, big retailers like Target and Amazon are already pushing major sales. Worldwide sales from Amazon's Prime Day are expected to jump 43% from 2019 levels to $9.91 billion, eMarketer said.
These big sales and political ads are having a major influence on the cost of ads.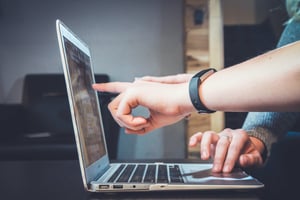 If you live in a swing state, this is something to take into consideration. Ad costs in these geo locations are going to be higher because there's increased competition in these markets.
The point? Whether you're selling online or just promoting the fact that your doors are open again, NOW is the time to start thinking about how you can best effectively spread the word about your business and its offerings.
Ending The Year On A Strong Note:
There's a huge opportunity right now to capture attention and drive sales, because online sales are happening in big numbers.
In fact, according to the Facebook holiday guide, eCommerce sales are projected to be up 25-35% over the holidays. Not to mention, 55% of Shopify merchants believe consumers will start their holiday shopping even earlier this year.
To maximize your ad dollars and exposure, you've gotta roll up your sleeves and get to work.
According to Ad Strategist Tony Christensen, ad costs are going up at least 15-20%, so it's important to be extra thoughtful about how you're spending your advertising dollars. Increased ad costs means that you're going to reach less people for the same dollar spend. Thinking creatively about how you can reach your audience organically is super important to help balance the mix.
While paid ads can be hugely beneficial, they are definitely not the be-all end-all when it comes to best practices for ending the year on a strong note.
"Start raising awareness early. Start taking great photos now and growing your email list, so when ad costs go up, you're not spending that money trying to acquire the customer." - @tonydoesads (click to tweet)
Creating timely, topical and human content is a great way to build your email list AND boost your organic performance on social media, so that you're capturing as much free attention as possible.
It's all about brainstorming clever and entertaining ways to humanize your content. By taking this step, your ads are going to perform even better. And what better time to do that than during the holiday season, when there's such an opportunity to have fun with content?
"74% of people surveyed globally want to see brand activity on FB and IG during the holiday season." - @tonydoesads (click to tweet)
Plus, 64% of shoppers surveyed they explore new products during the holidays than other times of the year.
As a brand, you have an opportunity to embrace the festive feeling. Get into the holiday spirit and craft organic content around it that is entertaining, informative and engaging!
"It's about looking to see what's getting traction and engagement organically. Then, you know that you can double-down and put some ad dollars behind it.It's about removing the guesswork and going with what's working." - @jessikaphillips (click to tweet)
Organic Isn't Dead:
When an Ad strategist tells you to maximize organic content because it will amplify your paid ads strategy, you listen.
"I know I'm the ads guys, but I'm all about saving money when we can," - @tonydoesads (click to tweet)
Tony Christensen reminded us the importance of looking to see what organic content is getting traction and engagement. Those content pieces will help drive your ad strategy and point you in the direction of what posts are worth putting money into.
Seeing which images drive engagement can help you adjust your creative strategy. Because let's face it, creative plays a huge role in ad performance. Just changing a photo can make a major difference in the effectiveness of a campaign.
"You can have the best product in the world, but if your image isn't thumb-stopping, it won't make an impact." - @jessikaphillips (click to tweet)
Even the best copy won't matter if your image isn't captivating, so don't sleep on the importance of capturing good imagery for both your organic and paid content.
Creating Thumb-Stopping Content:
One of the most effective ways to stop the scroll, and get attention on your paid and organic content, is to utilize video.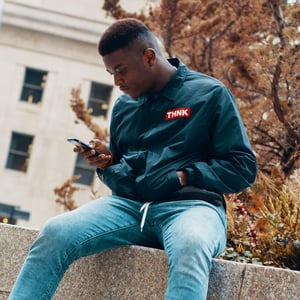 Video ads can go a long way towards humanizing your business. And for small businesses with small budgets, video can be one of the best ways to stretch their ad dollar.
"I usually always say 'yea, go for video," shared Tony.
What kind of videos work? The answer: test and see.
"For prospecting ads, you want to show your brand personality. Show off your identity. Video can do that really quickly." - @tonydoesads (click to tweet)
Platforms and Placements:
Now that you understand the importance of organic content and how it can strengthen your paid ad strategy, let's dive into the nitty-gritty.
You're probably wondering: what are the best platforms and placements for your paid ads? How much should I spend?
Well, the answer is: it depends.
"For most businesses, I would recommend Facebook. I would also say wait on TikTok. Snapchat is integrating a lot easier than TikTok." - Tony Christensen
One of the biggest tips for planning a successful ad strategy is to know your audience and where they're hanging out. You need to think about where your audience is naturally going to find you.
Tony suggests that we utilize automatic placements for Facebook Ads. This means allowing Facebook to use their strong artificial intelligence to decide where your ads will be placed on the platform.
"A year ago, I wouldn't have recommended automatic placements but Facebook has gotten a lot more powerful," - @tonydoesads (click to tweet)
It's a testament to just how quickly these platforms evolve. Things are changing every day, which is why keeping up with best practices is critical.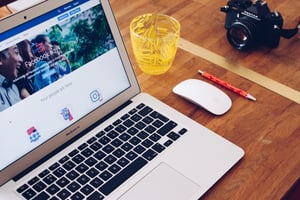 Equally as important is taking the time to think through your expectations for paid ads... what budget do you want to set and what are the results you want to achieve.
Try reverse-engineering the budget so that you have a figure in mind for what you're willing to pay for a lead. Not to mention, reverse-engineering works well when you're conceptualizing your campaign. Thinking about the action you want the user to take can help inform the right type of ad to execute.
Keep in mind >> Facebook ads wins aren't immediate. The first month is key to perform the testing needed to gather information you'll then use to build out future campaigns.
"Know that it might take a while; you have to do a lot of testing so that you can figure out what's working and not working." - Tony Christensen
Putting It All Together:
When it comes to ending 2020 on a strong note, it's about continuous learning and starting early.
Treat your campaign like an event. Take the time to promote what's coming before you event hit your audience with the call to action. Think of an Apple event. They spend the weeks leading up to a product even being available for purchase, telling you why you need it, why its awesome, and why you need to give them all your money. They build the buzz. They are legit hype-masters when it comes to creating excitement around their sale or "event." They are building warm leads. Then, when the time comes, you can focus on monetizing your warm audiences rather than working to acquire new traffic.
Some ideas we have for you on how to do this are:
Emails that preview what's to come
Gift guides
Poll ads: ask people a question and/or their preference
Free swag items with purchases
Bundles at a discount
Gift cards
Take what you learn from both your paid ads and organic content to influence future content. Use your organic content as a way to execute free testing! You'll save a lot of money when you start to promote what's already working.
Facebook ads are just one piece of the puzzle, it's important to remember these DO's when it comes to paid ads:
Have your goals in place
Install the FB Ad Pixel
Creative conversion events
Look at your organic data
Look at what your competitors are doing and what's working for them
Build your audiences
Notice that first bullet point... yea, it came first for a reason. Setting your goals has to be the first step in this process.
"Think about your goals and how you can have fun with this too. How you can make something that is entertaining, that people are excited about." - @tonydoesads (click to tweet)
When advertising for the rest of the year, you first want to get clarity on what you want people to do as a result of your content. Then, do what you can to create some excitement and buzz - whether that's through videos, strong imagery, an email campaign or paid ads. Use your creativity to make your content entertaining, inspiring and/or educational.
The biggest piece of advice? Keep in mind the mental state that everyone is in.
Fun, light-hearted, entertaining and educational content is going to work best because it meets people where they're at mentally.
Don't worry so much about the sales. Honestly, stop trying to sell. Start trying to connect, and see the magic that results when you take a relationship marketing approach to your content.
What do you think? What wins have you had when running paid ads? What strategies do you plan to implement to have a successful end to 2020?
We know there is a lot to consider when putting together an ad strategy, if you'd like to continue the conversation or would like to stay "in the know" about other changes and updates happening in-real-time, join our Facebook Group: Relationships & ROI.