If you're like most small business owners, you're always looking for ways to create content that will engage your audience and help promote your brand.
Coming up with fresh and new ideas that are both interesting and engaging isn't easy. Creating content for both your blog and social media profiles can be exhausting. However, the most successful brands understand the importance of investing in content marketing.
By spending time crafting content consistently that serves to educate, inspire and entertain your audience, you become memorable.
The best way to do this? >> Create evergreen content.
The Power Of Evergreen Content:
As any experienced marketer knows, evergreen content is essential for any successful brand.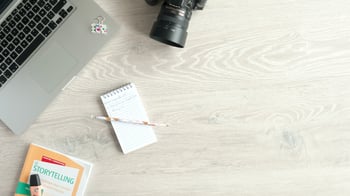 Evergreen content is timeless; it's informative, helpful, valuable, educational, and perfect for helping position your brand as an expert in your industry.
Not only does this content help to attract new customers and grow your audience, but it also keeps people engaged with your brand over time. In a crowded and competitive marketplace, evergreen content can be a powerful differentiator.
There are a few key reasons why evergreen content is so important for brands.
First, it helps to build trust and credibility. If people see you regularly publishing high-quality, evergreen content, they're more likely to believe that you're an authority in your field.
Second, evergreen content is a great way to keep people coming back to your site or blog. It provides value on an ongoing basis, which means people are more likely to bookmark your site and return in the future.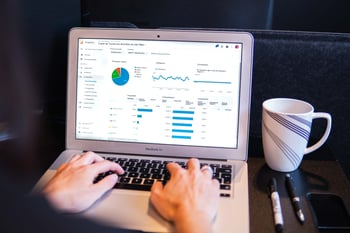 Third, evergreen content is an excellent way to boost search engine optimization (SEO). Search engines love fresh, relevant content, and evergreen pieces are more likely to show up in search results than those that are time-sensitive.
So, how can you start to create evergreen content?
Here are 4 ideas for getting started:
Share Tips, Tricks and FAQs:
Given that you know a LOT about what you do, the first place to start when it comes to crafting evergreen content is your expertise!
Share best practices, tips, tricks, and tools that you've learned over the years. This kind of content is a great way to showcase your expertise and position you as an authority in your industry. Also, think of the questions you are asked regularly and turn those into blog content - preemptively answering their questions.
This type of content usually doesn't have a time-sensitive nature to it; it's something that anyone can get value from whenever they watch it or read.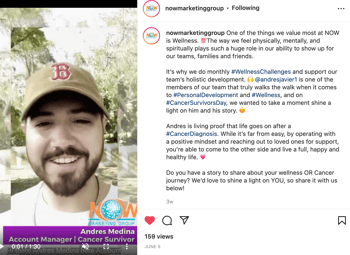 Whether you work in landscaping, website development, or manufacturing, you're guaranteed to have a library of knowledge that others could benefit from.
By sharing this content, you serve to provide value to your audience, further build your online credibility and give your audience a reason to come back for more.
Publish Case Studies:
Sharing success stories from customers and clients is fantastic evergreen content.
Here's why: case studies are extremely useful and valuable to learn from.
It's a great way of providing value to your audience and inspiring them to take action because they're seeing someone else succeed!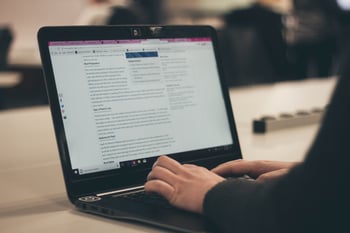 With case studies, you're serving to inspire your audience and also give them a taste of what you can do as an expert in your field because you're showing how you helped a client achieve a specific goal and reach the desired outcome.
This content is so powerful because it shows your ability to deliver results AND is shared in story format. Everyone loves stories because they are emotional, real, and relatable, making them extremely memorable.
Interview Experts:
Collaborating with experts in your industry is another way to provide content that is timeless and valuable.
There are so many ways that you can co-create with people in your industry; whether it's by co-creating content on social media, inviting them as a featured guest on your live show, and/or featuring them in a blog post.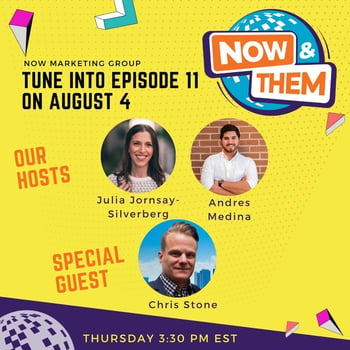 By taking the time to reach out to these experts, you start to build a relationship with them which opens doors for future collaborations.
Interviews are an amazing way to provide value to your audience because you're introducing them to someone who they may have never discovered. This shines a positive light on your brand AND helps to drive more eyeballs and awareness to your work because it's likely that the featured guest will share the content on their social channels as well.
Interviews and features not only create a win-win for both parties because the content is seen by more people BUT it also is an amazing way for relationship building! AKA win-win!
Top Lists:
We love top lists because everyone loves a listicle article.
Top lists are easily digestible and clear-cut on the value being provided to the audience, aka they make for fantastic evergreen content.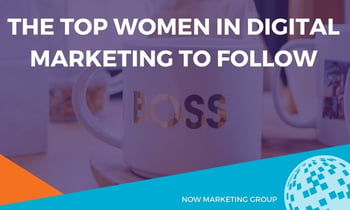 Put together a favorites list - whether it is the top influencers in your industry to follow, the top tools you use for your job, or the best books you've read this year.
The goal for this kind of content is to be short, sweet, informative, and descriptive. You want to showcase the information in a very easily-digestible way so that people can get what they're looking for and move on.
Top list content will certainly be a great way to drive traffic to your website, but don't expect people to spend a long time on your site with this kind of content. This kind of content is truly all about answering a question and providing information so that your reader can move on with their day afterward.
Short, sweet, and to the point is the best way to go for this type of evergreen content.
Putting It All Together:
The benefits of evergreen content are clear. It's a powerful way to attract and keep visitors to your website, improve your SEO, and establish yourself as an expert in your field.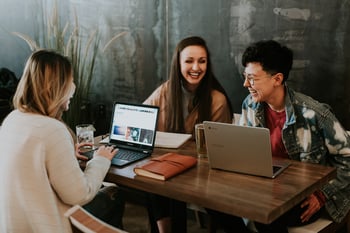 By taking the time to create evergreen content that is well-researched and engaging, you can reap the rewards for months or even years to come.
The next time you're stuck on an idea, or find yourself struggling to come up with new content, take a look at this list of 4 ideas for great evergreen content for your brand. These are tried and true topics that will be interesting to your audience now and long into the future.
The key to creating evergreen content is taking the time upfront to really think about what your audience wants, and then developing a strategy around engagingly delivering that information.
This kind of content takes time and effort, but it's worth it when you see your traffic and engagement numbers start to climb.
Do you have an idea to add to our list of evergreen topics?
Share it with us in the comments below!