Facebook reactions are here but what does it all mean?
Do reactions mean more engagement? Possibly. Let's take a deeper look into what reactions mean for you!Now that users have more than one way to express themselves online, they may now choose to interact with your content more. Users can now not only like your post but love, haha, wow, sad, or be angry. Granted, this is no dislike button that Facebook users have been asking for, but I think this is an even better solution. We may not always like the content we see because it's too broad but now we get to laugh at a post or be sad or angry along with the user-posted content.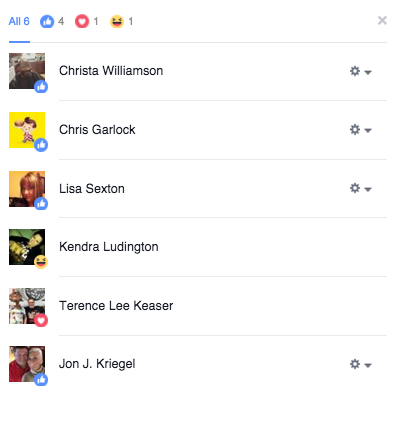 Facebook users are rejoicing everywhere as the reactions are changing the way we use Facebook. The reactions are easy to use as well; just hover over the like button if you are using Facebook on desktop or hold down the like button on mobile. Simple as that!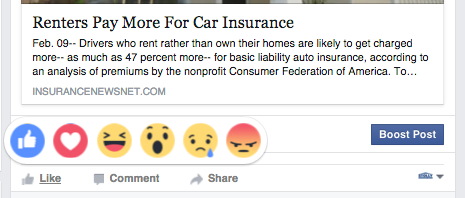 If you are looking at reactions from a more analytical side, don't worry! These will show up in your insights!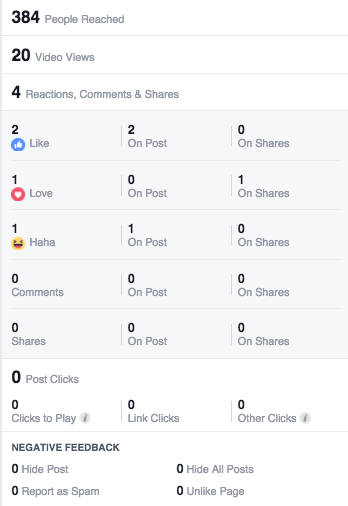 Facebook breaks down every action taken on your post which, as a marketer, helps you better understand just what is working and not working with your audience. Did your post make someone laugh? Did it make them angry? Did it make them sad? If you are getting reactions you didn't necessarily expect, you may want to look back at the wording or context of your post. Maybe your posts aren't targeting the right buyer personas. This insight look may help you write more content that may make people laugh if that is your goal or help create content that your audience will love.
Another way to increase your engagement is to encourage your audience to use reactions. Create a funny post and encourage your audience to use the "haha" reaction instead of just pressing the like button. Asking your audience to use the reactions to tell you how the post made them feel is the best way to increase user engagement.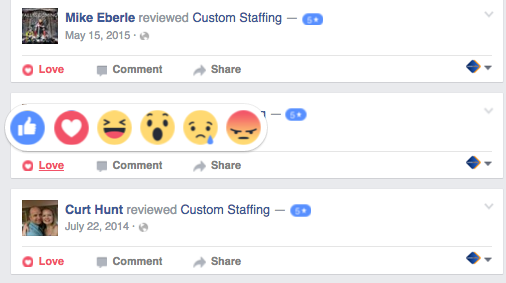 The reactions are also great for reviews! If someone leaves a 5 star review on your company page, why not "love" it or in the same regards, if you receive a 2 star review, why not react with the sad face and ask how you can do better?
With reactions only being a week old, I can't wait to see how they affect engagement not just on business pages but personal pages as well. I mean, who doesn't love expressing their emotions?