It has never been in question whether live video streaming will make an impact on marketing and relationship building. The real question has always been when will it happen? Well the answer is now. In the beginning we had websites like Ustream or LiveStream. In the last 7 months Meerkat and Periscope have made it even easier to record live video right from your phone! But finally though, Facebook the king of social media has released Live for Facebook Mentions. What does this mean for the rest of the social media? Who has first access to this powerful tool.
1. Only Verified Facebook Profile Pages
As of right now the feature is only available to Public Figures who are verified through facebook. The user must also have the Facebook Mentions app downloaded as well, which is also, only availble to verified Public Profile Pages. There nothing available for brands to use at this time.
2. Live Video Streaming is Taking Over

We are entering a new era of how to reach, delight, and engage with our customers or fan base. Real Time Marketing and Live video is only going to expand, and while it won't make recorded video obsolete, it will have an effect on it. But for now this really helps brands, celebrities & public figures interact with their fans. Facebook announced that in the coming days to watch Dwayne The Rock Johnson, Serena Williams, Luke Bryan, Ricardo Kaka, Ashley Tisdale, Lester Holt, Martha Stewart, Michael Bublé amoung many more who will be using this cool new feature. Gary Vaynerchuck had a huge following with his live stream which reached 62k viewers. Many others like, Joel Comm followed in with their live streams and testing out Facebook's new mention app.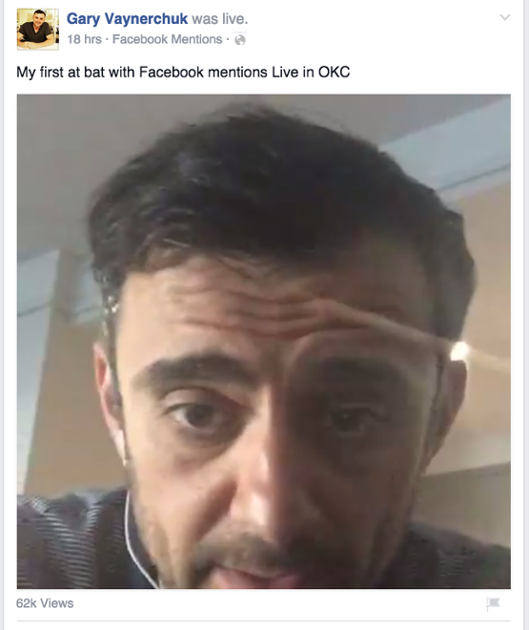 3. Get Verified
Join the ranks of the verified pages by clicking here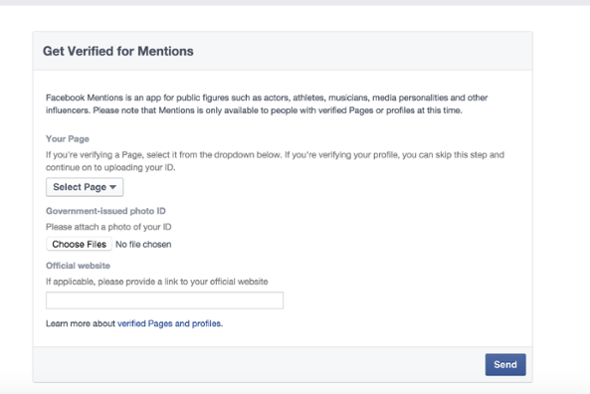 If your page does not fit the requirements, the drop down will disappear and a message will tell you that your pages are not eligible you need to fill up below form.
4. Dive in to the Facebook Mention App and start sharing helpful, valuable content and building deeper relationships with your audience!
How do you plan to use Facebook video mentions and live streaming to enhance your relationship marketing? How do you see Facebook Mentions app and others growing and changing in the future? We would love to hear from you.