You are prepared. You have your A-game ready. All that stands between you and landing the proverbial "big fish" is this woman! The dreaded… Gatekeeper.
No amount of sweet talking, flattery, or gifts will get you through those doors on her watch. You've been STONEWALLED! So now it's time to work smarter, not harder. Now more than ever it is important to have your social profile established. It's time to work around the gatekeeper!!!
LinkedIn is just the tool to help you reach that CEO, HR Manager, Purchasing Agent… that illusive connection! Think of LinkedIn as the open window next to that door shut by the office gatekeeper. LinkedIn is a professional profile for you and your business.
Your Personal Profile – it's important to have a solid personal profile in addition to your business page. People by nature are curious. They like to research those they are doing business with, new contacts entering their circle, or even names dropped when talking to peers or colleagues. LinkedIn can give you an edge. By creating an online resume of your skills, job performances, recommendations from co-workers, clients, customers, and by showing your portfolio you are putting your game face on -- your best foot forward!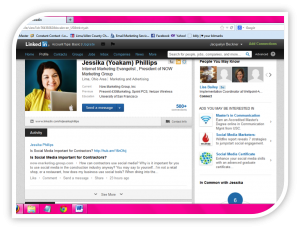 Business Profile/Groups – By creating a business profile you are giving your potential clients an insight into your business. Your business profile highlights company info; you can share blog articles; you can post industry tips & tricks of the trade; you can give details about products and services; you can also see insights as to who viewed or interacted with your profile! You can also create a group where you can start conversations, facilitate discussion and get people talking about you, your industry, business or services. By using your business profile and group interactions strategically, you can turn you and your business into industry experts!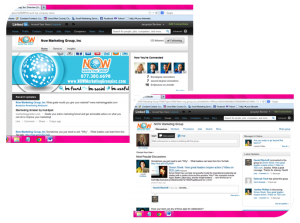 Once people start to interact with you through LinkedIn you create connections – this is where you can get the last laugh and the next time you see that pesky gatekeeper, she'll be letting you right on in. If you personally don't have a relationship with the individual you are trying to see or set-up a meeting with, chances are you have a connection who may… hmmm reminiscent of the six degrees of Kevin Bacon, right!!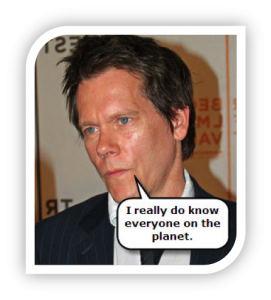 Ask your connections for an introduction, bring you to the table or give you a recommendation. You can use LinkedIn to do a little homework as well: access their profile, do a little research, find a group or an organization in common, or discover some common ground to start the conversation. "Mr. Smith, I noticed you were an OSU alum. I am too! I wanted to reach out and introduce myself…" and you can use those common points to build your relationship. The more you enhance your profile, build your recommendations, and show what sets your business apart from the competition the easier the meeting request will be to accept.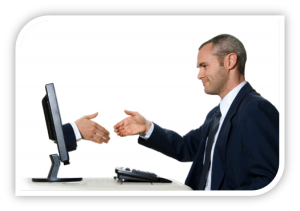 Business today is based on relationships, working with those we know and trust. Social tools such as LinkedIn can give your audience that glimpse into who you are, what your business is about, and they can hear from others why they should do business with you. Let LinkedIn help you get ahead of the game -- and passed that gatekeeper!
GET A FREE MARKETING ASSESSMENT from NOW Marketing Group, Inc - 877-380-6698
Check out our Linkedin training discussion from Social Media Week