We are only 2 weeks away from 300 of our favorite people converging for Social Media Week Lima!
Laughter, learning, dancing, selfies, roundtables, intimate conversations, and networking…. It's going to be two days of getting #Unfiltered.
We're bringing in 25+ of the industry's most dynamic speakers to share exactly what that term means to them, and we can't think of a better year to fully dive into this topic.
The best part? It's all happening in our lovely hometown of Lima, Ohio.
Social Media Week Lima is not your ordinary conference. You will be ENTERTAINED. You will LEARN. You will take away so many knowledge bombs that you can put into practice IMMEDIATELY.
So, what is everything you need to know about the event?
We've got you covered; it's all happening in just 14 days!
Who's Coming:
300 attendees + 23 expert-lead sessions = 1 EPIC Experience!
If you're a social media marketer or business owner, you know that staying on top of the ever-changing industry is a job in and of itself!
And let's face it... if you're a human being, you've probably felt isolated in this last year and could use some human connection!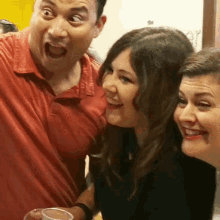 That's why we're so excited for this year's conference, more than ever before.
The two-day event features 25+ industry-leading expert speakers, keynotes, and panelists sharing the latest digital best practices and actionable tactics to help empower small businesses to grow organically and profitability through strategic, authentic, relationship marketing.
This event is for:
Business owners ready to enhance their marketing efforts
Brands that want to magnetize the right audience
Employers eager to lead better
Individuals that want to connect with others and build relationships!
Who Is Speaking:
We don't want to brag, but our 2021 speaker lineup is the strongest lineup we've ever had. Not to mention, it's one of the most compelling reasons to come to the conference.
We've got a value-packed lineup of 25+ of the most passionate and heart-centered speakers that are eager and ready to discuss what it really means to be unfiltered.
"I think that the #SMWL21 agenda is honestly your best speaker lineup for #SocialMediaWeekLima yet!" @isocialfanz (click to tweet)
Our speakers are going to share their experience and drop value bombs that leave you feeling excited and empowered about the actionable steps you can take to truly implement their advice!
Did we mention the energy?
These folks are known for bringing their energy both on and off stage, as most of them have plans to stick around until after the conference which makes for a tremendous opportunity to network!
Just look at this agenda:
Day 1: August 11
Day 2: August 12
Entrepreneurship #Unfiltered how to take care of yourself so you can take care of your team and your customers by

Marc Bowker

The #Unfiltered future of Voice in marketing by

Judi Fox

Building Better Mousetraps: A Content-Driven Approach to Conversion Optimization by

Andy Crestodina

Video Tips from an Emmy Award-Winning Broadcaster

by Jennifer Watson
#Unfiltered LinkedIn Messaging: Capture Attention and Grow Your Connections On LinkedIn by

Jaime Cohen

The Real Ad-vantage – How to use Facebook Ads by Joanna Toronto
Maximizing Your Content Creation Efforts by

Byron Ingraham

The Social Media Glass Ball: Analytics by

Brianna Anderson
Not only is this group extremely knowledgeable, but they have hearts of gold.
We are proud to call these folks friends and we know that you're going to love seeing them on stage not just for the value they share, but the passion they infuse into their presentations.
Our Theme: Unfiltered
This year more than ever, we're all about pulling the masks off and really discussing the importance of being unfiltered.
Why? >> Because the future of social media is dark social - the conversations happening in the inbox.
These conversations are real, private, authentic, and happening daily about your brand whether you know it or not. Because of the impact of word of mouth, these chats play a role in whether people are willing to do business with you.
"You can't fake it anymore. That's why the theme this year for #SMWL21 is #Unfiltered. Because it's all about creating those REAL conversations." @jessikaphillips (click to tweet)
People are talking about brands in chat, email, and text, and it's shaping reputations. This means that dark social will only continue to impact how we communicate.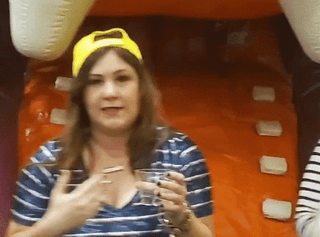 "When consumers have something to share, they're more likely to head to dark social channels to do so (63%) rather than open social media platforms (54%)." –Global Index
When + Where It's Happening:
It's all happening on August 11 and 12!
The conference takes place at the UNOH Event Center located at 1450 N. Cable Rd. in Lima, Ohio. (The 25,000 square foot all-purpose event center is handicap accessible and accommodates nursing mothers with a private nursing lounge.)
If you're coming in from out of town, we've got hotel and travel accommodations.
If you're a first-timer, here are a few tips:
Plan to make it a road trip if you can! Since Lima isn't located close to an airport, many people (including speakers!) choose to drive

If you're flying, we recommend flying into the Dayton or Columbus airports in Ohio

Start networking now! While there's going to be a LOT of time for chatting at the event, we're having a blast building relationships over in our Facebook Group. Join in on the conversations and let us feature your business on live video!
If you're a veteran, we're so glad you're coming back. We really can't wait to hug you.
Why You Don't Want To Miss It:
This year's Unfiltered theme means that we're going to bring more passion, authenticity, and straight-up fire (well, not literally fire... that would be dangerous) to the stage.
"If you don't know your why, and have the heart behind it, it doesn't matter what tool you use. It's not ABOUT your tool. It's about your technique and we're going to dive into that at #SMWL21." @jessikaphillips (click to tweet)
Social Media Week Lima isn't the average marketing conference. It's known for being high-energy and high-value, with a ton of heart.
...yea, as we said, we don't do boring.
This year's conference is going to be more heart-centered than ever before, not just because of our theme but because of the lineup of speakers and attendees coming.
We can't wait to see what relationships you build that transform your life and business, because that's truly what our conference is known to do.
How To Snag Your Spot:
It's pretty simple. Go ahead and register for the conference if you haven't already!
Tickets are selling fast and we expect to see upwards of 250 people.
This is your chance to learn from our speakers directly, ask questions to the experts, connect to other attendees and grow your network. Not to mention, you're going to leave feeling more knowledgeable on Facebook Ads, LinkedIn messaging, content creation, analytics, and so much more.
Sponsors:
We have to take a moment to appreciate some incredible businesses because we honestly couldn't do this without their help and support!
Thank you to our incredible Social Media Week Lima 2021 Sponsor Lineup.
Headline:
Platinum:
Gold:
Silver:
Other:
Lima/Allen County Chamber of Commerce
The Meeting Place on Market
Biggby Coffee Lima
Streamyard
The Coworking Center
Sign Solutions of Ohio
Thank you SO much for all of your support! We TRULY could not do this without you!
Join us in Lima:
Register today for Social Media Week Lima, where you'll be empowered, educated, and energized about building relationships that transform your life and business!