We fully believe the best education anyone can receive is experiential in nature. Hands-on learning through internships, apprenticeships and co-ops gives students a unique perspective to lend insight into which career path is going to be best suited for their journey.
We love welcoming interns into the agency to learn first-hand the ins and outs of digital and relationship marketing. We recently had the pleasure of working with Lauren and she joined us and was able to dive into her first Social Media Week Lima and shared her experience...
Meet Intern Lauren!
Hi, I'm Lauren; I am an Account Management intern at NOW Marketing Group this summer. Since 2012, NOW has hosted Social Media Week Lima, the largest social media marketing conference in the midwest. This meant I was able to join in on the fun and help on the volunteer team.
We kicked off #SMWL22 Wednesday morning bright and early at the UNOH Event Center. With our hands full of Biggby and Our Town Roast, the volunteer team began assisting around the event to create an exceptional attendee experience by ensuring everyone had what they needed to be successful and gather all the value-packed information.
#SMWL Day One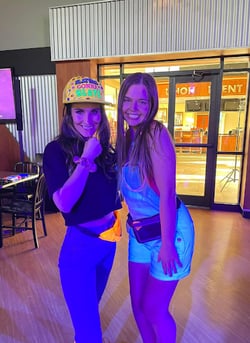 On Day One, the volunteers helped create the full Joey's experience for the attendees for lunch. The rest of the day we were able to listen to the amazing speakers and network with attendees. My favorite speaker from Day One was Bri Steeley. The Entrepreneur Coach, Bri Seeley, helps entrepreneurs create long-term, sustainable success… on their terms! Bri instills her 14 years of real-world experience into easily digestible and tangible tools to help entrepreneurs go from zero to profit. Bri talked about how she is a successful entrepreneur coach that can also wear pink, curse, and be unapologetically herself. My biggest takeaway from Bri was that the professional world is evolving and I can be professional and authentic. Following the conference, I was able to attend the 90s-themed after-party where I enjoyed a Spice Girls duet, goofy photo booth pictures, making connections, and building relationships.
#SMWL Day Two
​​On Day Two the volunteers brought all the energy back to the event center by assisting 1820 BrewWerks in setting up and serving the salad, breadsticks, and mashed potato bar for lunch. All while continuing to provide an exceptional attendee experience.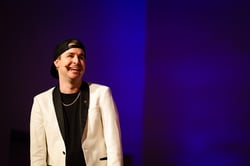 Day Two began with story swapping from the after-party the evening before and breakfast from The Meeting Place on Market. My favorite speaker from Day Two was Tony Christenson. Tony has created and optimized advertising campaigns for e-commerce brands around the world with budgets as high as millions of dollars a month in advertising spend. Tony discussed the importance of getting to know your clients and why they choose to work with you. This is so important because you get feedback on what people enjoy as well as where things may be lacking. As well as doing research on your competitors and the feedback they receive from their clients.
My final takeaway from #SMWL22 was the importance of treating every client like a VIP. This is because caring more than the competition is the key to turning your clients into your advocates.
Have you attended a Social Media Week Lima conference? We would love to hear your perspective. Let us know which topics were your favorites.