We are just ONE WEEK away from getting to network, laugh, learn, and #CoCreate with 200+ social media marketers at Social Media Week Lima!
We have 20+ of the industry's most heart-centered and passionate speakers coming to Lima to share about the power of #CoCreation, Web 3.0, LinkedIn, Facebook Ads, and so much more.
It's going to be two days of laughing, learning, dancing, taking photos, crafting content, making connections, and having intimate conversations that help you truly uplevel your life and business.
We're proud to say that SMWL isn't your average conference.
We promise high energy and valuable presentations that leave you feeling inspired and empowered to take action to bring your brand forward into Web 3.0
"I bring in people to #SocialMediaWeekLima that know what they're talking about and have the results to prove it." @jessikaphillips (click to tweet)
So, what is everything you need to know about the event?
We've got you covered with this epic Magnet Marketers episode featuring some of our amazing speakers: Rich Brooks, Jordache Johnson, Juntae DeLane, Phil Pallen, Jennifer Ast, Kate Paine, Mark Suter, Chad Illa-Petersen, and Crystal Tosh.
Who's Coming:
200 attendees + 23 expert-lead sessions = 1 EPIC Experience!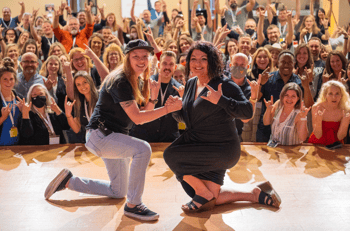 Social Media Week Lima 2022 will help you:
Create connections that lead to new business
Learn the best social media platforms to spend time on
Figure out solutions to the problems and challenges you're facing in your business
Engage your team, community, and clients with creative and compelling content
Feel energized and empowered about the steps to take to enter Web 3.0
Our two-day event features 20+ industry-leading expert speakers and panelists that will share the latest best practices for digital marketing, along with actionable advice that will help you build relationships on and offline.
Who Is Speaking:
We're so excited to welcome 20+ passionate experts who are eager to share their knowledge with you about topics ranging from live videos to Facebook Ads to NFTs to LinkedIn.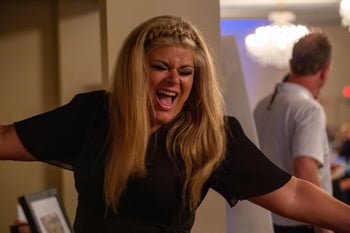 Our speakers will drop value bombs that leave you feeling excited and empowered!
Just look at this agenda:
Day 1: June 15
#SMWL22 KickOff Opening Remarks |

Chad Illa-Petersen
Entering the Metaverse: A CoCreate Commerce Experience |

Jessika Phillips

The Future of VR in Business |

Mark Suter
How to Generate More Leads by Crafting your Unapologetic Message |

Bri Seeley
NFTs for Small Business and Entrepreneurs |

Brian Fanzo
Future-Proofing your Brand: 3 Ways to Prepare for Post-Pandemic Marketing |

Juntae DeLane
LIVE NOW & Them Show | Julia Jornsay-Silverberg & Andres Medina
Panel - CoCreate Collabs, Commerce & Community Advantage | Katie Brinkley, April Spencer, Sara Kelsey, and Andrew Wehri
Steal My Content Strategy | Phil Pallen
Why Video Is Essential to Marketing in The Metaverse & How To Get Started | Ryan Koral
A Relationship Growth Engine |

Jordache Johnson
Creating a Sustainable Online Strategy using LinkedIn |

Judi Fox
The Remarkability Formula |

Rich Brooks
Day 2: June 16
Agile Marketing |

Dorien Morin-van Dam
The #1 Digital Marketing Shift you Need to Know |

Kim Garst
The 5 Keys to Successful Facebook Ads |

Tony Christensen
PANEL - Growing Your Business From The Inside Out | Jacquelyn Beckner, George Witcher, Olivia Smith
10x your Influence with Strategic Video Collaborations |

Owen Hemsath
Repurposing with Purpose |

Jeff Sieh
TABLE TALKS - Featuring Jim Fuhs, Julie Riley, Christine Gritmon, Mike Gingerich, Matt Johnston, Jeff Howell, Stephen Barga, Katie Brinkley, Marc Bowker and Kate Paine
The Secret To Achieving Hypergrowth by Focusing On The Customer Experience | Jennifer Ast
Grow your Reach & Influence with LinkedIn's Creator Mode |

Kate Paine
How To Co-Create With Your Customers For The Perfect Video Ad | Matt Johnston
We are proud to call these speakers friends, and we can guarantee that they will leave you feeling excited, empowered, and ready to roll up your sleeves to take action.
"I love doing things with others because there are so many new ideas you come up with you get out of your box. We get stuck and when you #CoCreate, it helps you get unstuck." @_storycatcher (click to tweet)
Our Theme: Co-Create
With the emergence of NFTs, creator monetization, and short-form content, we're seeing that the future of marketing is community.
"As entrepreneurs and small businesses owners, we have this exciting opportunity to co-create with brands that are looking for everyday people with loyal audiences." @philpallen (click to tweet)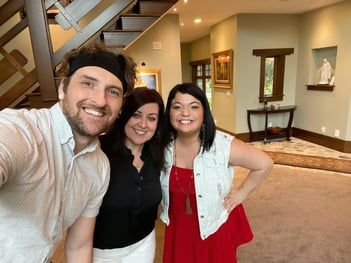 Communities are the deciders of how much value a piece of content has which means that now, more than ever, brands have an amazing opportunity to co-create content and experiences with, and for, their communities.
"Co-create is a triple win; it's a win for you, for the person you're collaborating with and for your audience." @jordachejohnson (click to tweet)
The brands that show up consistently and provide value for their audiences will gain attention.
"It's about showing up every day, every week, and every month and creating value for others." @therichbrooks (click to tweet)
The brands that focus on providing exceptional and personalized experiences will be the brands that stand out and build relationships with their audiences.
The individuals that show up authentically online will be the ones who are more likely to get opportunities to work with brands because people crave humanity.
"#CoCreation is about visibility, not as an influencer but as an opportunity. Like putting yourself on LinkedIn as a whole person." @kpaine66 (click to tweet)
By featuring your community as a part of your marketing message, and coming together to create content with like-minded people, you end up creating value for all audiences in a way that benefits everyone.
"Collaborating and #CoCreating with other people is so powerful because it only elevates each other." @JWatson_Wx (click to tweet)
When + Where It's Happening:
It's all happening on June 15 + 16 at the UNOH Event Center located at 1450 N. Cable Rd. in Lima, Ohio. (The 25,000 square foot all-purpose event center is handicap accessible and accommodates nursing mothers with a private nursing lounge.)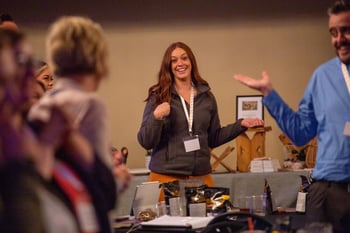 If you're coming in from out of town, we have hotel and travel accommodations.
If you're a first-timer, we have a few tips for you:
Road trip if you can! Since Lima isn't located close to an airport, many people (including speakers!) choose to drive

If you're flying, we recommend flying into the Dayton or Columbus airports in Ohio

Start networking! We're having a great time featuring businesses, crafting fun content, and building relationships over in our Facebook Group.
If you're a veteran, YAY! We are so excited to see you again.
Don't Miss It:
Social Media Week Lima isn't an average marketing conference. It's known for being high-energy and high-value, with a ton of heart. Think of it like summer camp for adults.
This year's conference marks our tenth year of hosting the event, and we're pulling out all of the stops to truly make it the most epic experience for everyone!
Snag Your Spot:
It's pretty simple. Go ahead and register for the conference if you haven't already!
Tickets are selling fast and it's all happening NEXT WEEK on June 15 and 16!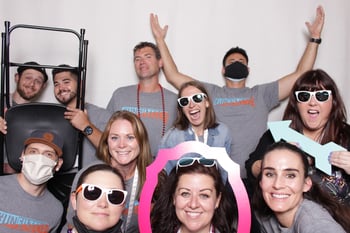 This is an incredible opportunity for you to learn directly from our speakers, ask questions to help your business, connect with other attendees and grow your network.
Sponsors:
We are so grateful for the support of this amazing lineup of sponsors, as we truly could not do this event without them and their generosity!
Thank you SO much for all of your support! We TRULY could not do this without you!
Join us in Lima:
Register today for Social Media Week Lima 2022, where you'll be empowered, educated, and energized about building relationships that transform your life and business!