There's no doubt that staying on top of the changes in the industry is one of the most important things for brands and social media marketers to do.
Successful social media account managers and digital marketers understand that without an effort to keep up with the evolutions of tools, rules, regulations, and algorithms, it's easy to fall behind.
So, what are the specific rules that you need to be aware of to avoid "Digital Detention?" What are the best practices to follow when starting a business so that you're set up for success?
We invited Mitch Jackson, award-winning California trial lawyer, as the special guest for Episode 3 of our new monthly live show, NOW & Them.
With 35 years of legal, business, social media, and life lessons, Mitch enjoys sharing through the art of storytelling. He loves helping folks use social media, digital, and technology to complement their human side in order to disrupt, hack and improve their companies, causes, and professional relationships.
Understanding Rules + Regulations:
Every single social media platform has its own set of terms and policies that you need to follow as both a content creator and paid advertiser.
Whether it's Facebook, Twitter, Pinterest, or Instagram, each platform has a set of rules as they relate to what content can be shared, privacy, disclaimers, and more.
Successful social strategists know that keeping up with these changes is critical, which is why they bookmark the links for these platforms' terms pages.
"Read the TOS agreements for each of the platforms and dive deep into the provisions that apply to what you want to do. Most people don't read the terms of service agreements." @mitchjackson (click to tweet)
The reason you want to bookmark these pages is that these terms are changing constantly.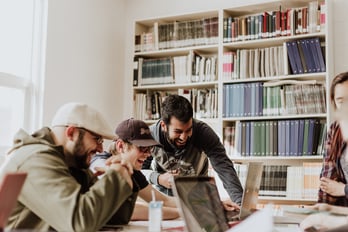 As platforms evolve and algorithms change, terms get updated and the last thing you want to do is have a "set it and forget it" mindset when it comes to reading up on these terms. Violating these rules could get your accounts shut down which would be catastrophic for your brand's reputation and relationship marketing efforts.
By keeping up to date with the latest terms for each platform, you set yourself up for success.
Getting Started:
With so many platforms to focus on, and algorithms that are constantly changing, it can be easy to feel overwhelmed as a marketer.
However, we don't need to overcomplicate it. Sometimes it comes down to bringing it back to the basics.
Mitch shared a number of tips with us that will transform your marketing mindset:
Try New Things:
SO much of social media is trial and error which is why you can't be afraid to experiment! Test out different channels and forms of content; this is a great way to see what your audience responds to and finds valuable. Give yourself permission to take risks because if things don't work out, the sun will still come up tomorrow.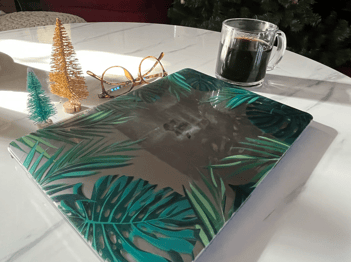 Trying out new creative in your ads, targeting new audiences, and/or posting different forms of content will be a great way to gain more insight into what content works best for your brand to drive a sense of community.
Copyright Checks:
Whether it's audio, video, or photo, you have to ensure that every single piece of content shared is explicitly yours. Get written permission from others to use the content in your social posts. Just giving them "credit" is not enough!
What you need to do is look at the original source, as well as the fine print of the agreement, and take the time to understand what your licensing rights are.
If you didn't take the video or photo, you probably don't have permission to use it in your content. Also, even if you DID take the photo yourself, be mindful of what the photo/video is!
Mitch mentioned that certain logos and images are trademarked which means that you could get in trouble by sharing a photo that includes these designs! You need express, written permission for specific subject matter in an asset in order to use it.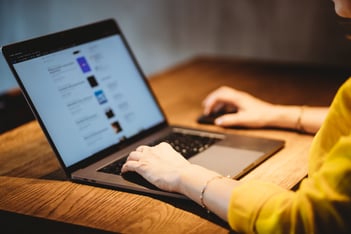 We recommend doing two things:
Learn more about the

Fair Use Doctrine

and/or pick up the book

Patents, Copyrights and Trademarks for Dummies.

Include provisions in your contracts with clients that clearly state the requirements for them to provide you (the account management team/marketing agency) with explicit permission to use the content they are sending. An equitable indemnity clause in this agreement will also help cover you in the chance that your client violates these terms to mediate these terms and disputes.
While you might assume that you can fly under the radar with these things because your business is small, not taking action in these areas can wind up being extremely costly in the long run.
"It only takes one person with the right connections to bring your copyright violation to attention." @mitchjackson (click to tweet)
This work is absolutely time-consuming, but big brother is always watching so it's so important to take the time now to lay the groundwork for a smart and secure system of acquiring copyrights and licenses.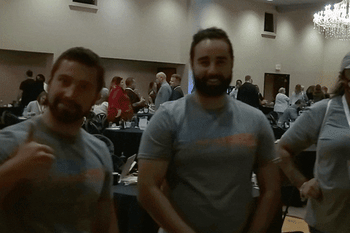 Taking these steps will help you sleep more soundly at night, as you'll know that you've dotted your i's and crossed your t's when it comes to the content you're posting as a brand.
Putting It All Together:
While it's critical to stay on top of terms and policies, it's also crucial to never lose sight of the fact that your brand is on social media to connect, add value and build relationships.
"Whoever we look up to, when it's all said and done, they are just human beings." @mitchjackson (click to tweet)
Brands that focus on their core culture - brands that truly do something they enjoy doing and focus on the humanity of their team, brand, and customers - will be the brands that drive organic growth and repeat and referral business.
It's all about focusing on our people skills; being honest, transparent, adding value, and building rapport with other people.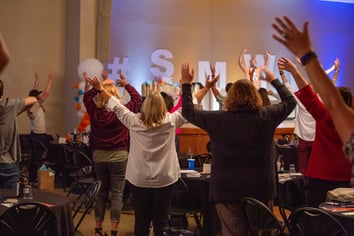 As Mitch said, the three most important things that we focus on should be health, family, and work. THAT is the difference that makes the difference and is what transforms both our lives and businesses.
"Successful startups do three things: 1. The founder is passionate about their vision and believes in what they are doing. 2, They had a good lawyer in their corner to help them avoid legal issues, and 3, They had a good CPA advising them on the financial decisions." - Mitch Jackson
By reading the terms of service and being aware of them across each platform, you mitigate the risk of violating them and getting your pages shut down. By acquiring liability insurance, you protect your brand. By setting up your business in the smartest legal structure, you protect your personal assets from your business liabilities. By separating your personal and business assets, you set your company up in a professional manner and increase your attractiveness to venture capitalists AND clients!
Does that list itself feel overwhelming? >> Take a deep breath.
While it's definitely a lot of action to take, this is critical to establishing a healthy and stable foundation for your business.
We highly recommend following Mitch and talking to a professional in your state in order to get set up correctly so that you can run your agency with confidence and clarity!
What do you think? What step do you need to take today to add some extra safety and security to your brand?
We'd love to hear!