The way that we communicate plays a huge role in our ability to connect to others.
In fact, there's a big difference between communicating and connecting with others. Communicating can oftentimes mean talking AT someone; whereas connecting means talking WITH someone.
Just because you're speaking, doesn't mean you're connecting. If we want to be effective in business, we have to learn how to truly connect with our words and use the right words.
To dive into the topic of communication, we invited a special guest and former Social Media Week Lima speaker, Jaime Cohen onto Magnet Marketers.
Jaime Cohen is an internationally-recognized speaker, communication coach, and advisor who takes you from good to great for more impactful connection and meaningful communication.
As a social media pioneer and communications expert, Jaime scales your impact from video to beyond virtual. She is also a top LinkedIn content creator and LinkedIn Learning author whose courses have helped more than 85,000 learners. Her coaching helps individuals and teams to understand each other so they can build stronger relationships and more powerful departments, and her programming works in service to an organization's best self.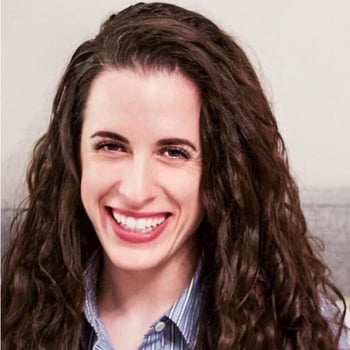 Whether you're looking to build confidence in-person and on camera, land that promotion, or effectively lead the team once you do, Jaime helps you present yourself as you intend. Jaime helps you find #therightwords.
Jaime's goal? >> To take high achievers from good to great and help people tell their story more effectively to drive more engagement and build strong and authentic communities.
Why It Starts With A Conversation:
Every connection starts with a conversation; it starts with sharing something that someone can relate to.
"We remember how people showed up and how they made us feel." @jessikaphillips (click to tweet)
While it's easy to get tripped up on what to say when we want to post on Instagram, meet someone in person at a networking event, or are communicating in a Facebook Group, we have to remember that it comes down to authenticity.
We just have to focus on coming from a genuine place and speaking from the heart because the reality is that everyone will have their own comfort level when it comes to what they share.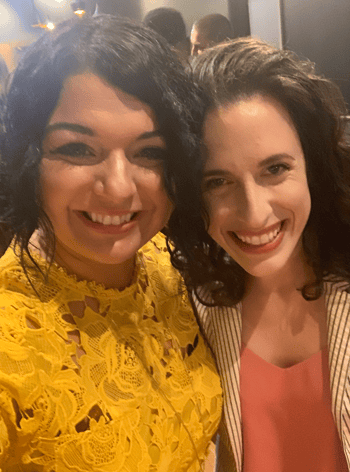 Everyone has their own boundaries; what matters is focusing on providing value, being authentic, and building relationships.
How Stories Help Cultivate Connection:
If we want to truly build relationships and cultivate a connection through our communication, we have to lean into the power of storytelling.
Sharing stories is helpful because it allows our audience to become the hero of the story; by sharing in a way that resonates with our audience, they can put themselves in our shoes and connect to our content.
"If we talk about selling vs. showing up and storytelling, if someone is constantly selling, it feels like they are taking up a lot of space. If they tell stories, it draws people in." @jaimbalaya (click to tweet)
Whereas sales-y conversation and content turn people off, stories are what draw people in.
Sharing stories and being vulnerable is how we humanize ourselves and become relatable to our audiences on and offline.
"Being vulnerable online isn't about sharing your deepest darkest secrets; it's about sharing about something that connects with others and lets them resonate." @jaimbalaya (click to tweet)
By sharing authentically and putting emphasis on how we feel, we become relatable because everyone can relate to feelings.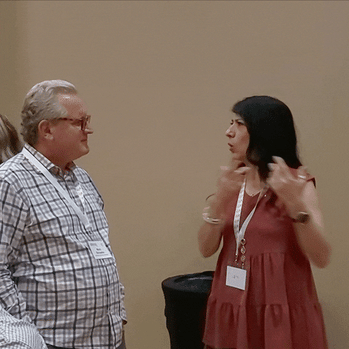 Not to mention, this is how we invite others in.
"The power of telling a great story is taking one little piece of something and making it accessible to the people you're speaking with." @jaimbalaya (click to tweet)
Whether you're a brand or individual, you have the ability to invite your audience in by sharing stories that help speak to specific message points and takeaways that you know your audience will benefit from.
"Everything in our life has a lesson or element that someone else can relate to." @jessikaphillips (click to tweet)
Some ideas for stories that you could share:
Your first challenge in starting your business
A positive childhood memory that influenced what you do for work OR fun
The latest lesson you learned in your personal or professional life
*if you need help finding your story, we've got a blog post with expert advice from Chad Illa-Petersen that we know you'll love.
The key to a great story? >> Using "we" statements as much as possible and making it about "us." It's telling the story as a way of inviting someone in.
"Shift your mindset about communication and use language that invites people in, like "we" statements." @jessikaphillips (click to tweet)
When we use "we" statements, it helps to signal to our audience that "we're in this together." This helps foster that sense of belonging that everyone is truly looking for.
Creating Connection Through Content:
By telling stories on a consistent basis, we have the opportunity to connect through our content.
"The more specific you get with your community, the more they get to know you along the way but the most important thing, in the beginning, is just showing up." @jaimbalaya (click to tweet)
Showing up is what lets people get to know us and get to know different parts of us; this is truly how we build that know, like, and trust factor. It's also how we create a sense of belonging.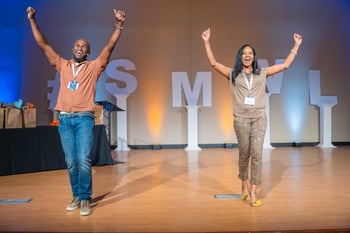 We know through psychology that we all like things that we're familiar with.
By showing up AND engaging consistently, we become familiar and give people that feeling of belonging.
It's just as important to spend time seeing if our audience is contributing to the conversation as it is to craft content.
We have to listen to our audience and spend time engaging with them.
"If people are taking the time to respond to the work you're doing, the least you can do is interact with them." @jaimbalaya (click to tweet)
The best way to become the most interesting brand or person is to become the most interested!
Take the time to listen to, and engage with, every single person that comments on your content. Have a two-way conversation.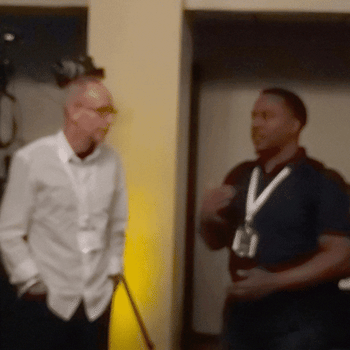 When we truly immerse ourselves in our audiences, we transform our relationship-building efforts.
How To Get Started:
Oftentimes, people have a fear of getting started when it comes to showing up online and crafting content for their business or personal brand pages.
People fear that they don't have the right words or vocabulary to take up space. However, if you focus on listening to your community, you don't have to worry.
"Sometimes people say a lot of beautiful words that don't really mean anything; the most intelligent person is the one who can synthesize information the best." @jaimbalaya (click to tweet)
Those who listen to their community and focus on the connection are those who make an impact.
Some tips for getting started with sharing your story:
Don't focus on vanity metrics:
When you just get started, you shouldn't expect to "go viral." Keep your focus on providing value vs. getting a ton of views. It's not about the views, it's about the connection!
"Don't get discouraged by not having a lot of engagement; find the individuals and connect with them." @jaimbalaya (click to tweet)
Count conversations, not likes, as Jessika always says.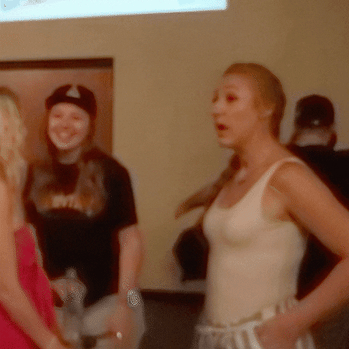 We know of a business that lost hundreds of thousands of Facebook likes AND grew its sales by 300% in the same year. Vanity metrics don't equate to profit.
Keep showing up:
Remember that consistency is how you create a sense of community, so keep showing up AND asking your audience questions, whether it's every day, week, or month! The consistency will be what truly lets you understand your community with time.
Embrace silence:
Especially when speaking in person or on live video, embrace silence. It might feel uncomfortable, but a pause will help your audience process what you said and truly soak in the value. Plus, it will make them eager to hear what you have to say next - aka, it captures their attention.
Practice:
Remember that everybody starts out as a beginner. It will take time to become confident with storytelling, but the more you practice, the better you get.
"With anything, we start out not really understanding it and with more time, it gets easier." @jaimbalaya (click to tweet)
At the end of the day, what takes you from conversation to connection is using the right words, understanding who you're communicating with and what they need, and showing up consistently in an authentic way.
"We all have different amounts of energy and are able to share that in different ways, so figure out what works for you." @jaimbalaya (click to tweet)
When you can lean into your power, and start showing up with clarity and conviction, you attract the right people towards you and end up creating connections that transform your life for the better.
What do you think? How are you going to start infusing storytelling into your content creation efforts?
We'd love to hear from you!