Do you want to increase traffic and engagement on your website?
Search engine optimization (SEO) is a great way to do just that: improve the visibility of your website in search engine results.
With algorithms constantly evolving and new trends popping up daily, keeping on top of SEO best practices can be hard.
That's why we're here to help! We chatted with our in-house web team experts to get their take on the most important practices to follow to maximize your opportunities for ranking.
SEO Best Practices:
Content:
Regardless of what happens with SEO quality and algorithm updates, one thing will always remain true: quality content will always be the most important.
Your site needs robust, detailed, informative, and easy-to-digest content to incentivize people to come back repeatedly.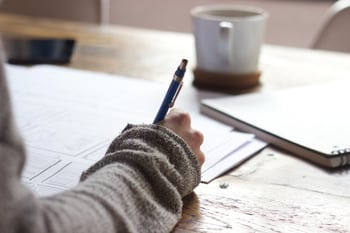 We recommend taking a fresh look at old articles and blog posts, as well as stale or outdated website pages to get a sense of whether the content needs to be updated and/or refreshed.
Sometimes refreshing an old blog post can drive hundreds of new website visitors.
Our takeaway: Don't overlook the importance of doing a content audit on your site to determine whether anything needs a facelift or could even be outright deleted.
Get Interactive:
Now more than ever, website users want to be engaged and feel entertained.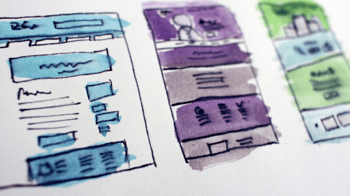 Adding elements to your website like quizzes, videos, calculators, and/or other moving elements helps to make your site more fun.
Perhaps you take the time to present important information through a fun infographic.
Our takeaway: Get creative and find unique and different ways to craft interactive elements for your website.
Experiment:
It's worthwhile to experiment with posting different kinds of content on your website such as videos, feature posts and more.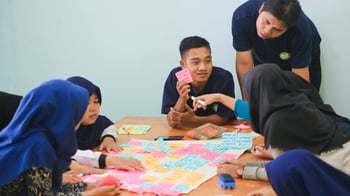 Our in-house SEO expert predicts that video on websites is going to skyrocket in popularity this year, meaning your brand has a chance to jump on this NOW as a way to set yourself apart.
Our takeaway: Experiment with different forms of content like videos, ebooks, and case studies to showcase success stories.
Putting It All Together:
With SEO frequently changing, it can be difficult for businesses to keep up with the latest strategies.
However, if executed correctly, SEO provides your website with increased visibility and the ability to reach a larger audience which in turn creates more leads for your business.
3 essential practices that will help you rank higher are: creating consistent content, experimenting, and being interactive.
What do you think are the best methods for enhancing SEO in 2023?
Let us know!