Website Cookies going away, Mobile First search, Google Page Experience updates and more! There are a lot of SEO changes happening so we were excited to attended
Marketing Land
's Search Marketing Expo (
SMX
) Conference and WOW... let us just say, our SEO brain is firing on all cylinders.
SMX is all about SEO and user experience on your website and there was a wealth of valuable insights gained on what's important to customer experience on web. We walked away from the digital conference with so much value and tons of takeaways that we can't wait to implement not only for our incredible clients, but for ourselves as well!
We could literally spend all day geeking out about all we've learned and wanted to share our top takeaways to help level-up in this SEO game.
Below are our top 5 takeaways from SMX:
1 - Google Page Experience Update
This session, presented by John Mueller, a Webmaster Trends Analyst at Google, was all about the latest Google Page Experience Update.
Mobile-first indexing means that Google is currently using its smartphone bot to crawl websites. The traditional speed scores are no longer relevant - specifically, the desktop score.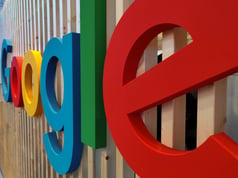 When it comes to the Google Page Experience Update, there are 3 main factors to take into consideration:
Largest Contentful Paint (LCP)

: basically, this is how long it takes to load the main content of your page, like the heading text or first image. Ideally, LCP should occur within 2.5 seconds.

First Input Delay (FID)

: this is about interactivity, think: how long before a user can click a link, tap a button, or fill out a data point. Ideally, pages should have a FID of less than 100 milliseconds.

Cumulative Layout Shift (CLS)

: Have you ever clicked on the wrong button because the layout updated or shifted mid-click? That's what CLS measures. A good experience would have a CLS of less than 0.1.
Basically, what this means is that it's critical to monitor your core web vitals in the search console and make sure your speed falls within an acceptable range. You should also get in the habit of using the page insights tool to check your competitor's scores. You don't necessarily have to "beat Google", but if you can be faster than your competition, that increases your chances of ranking higher.
2 - Content Is Queen
There were a few sessions (Glenn Gabe and Dawn Anderson's specifically,) that mentioned the importance of content.
EAT (expertise, authority and trust) is how Google measures your brand, therefore it directly affects your rankings on Google.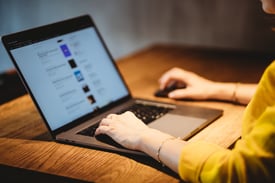 That's why it's critical to keep content in mind, and work to showcase your expertise through content on your website - as a way to start to rank higher.
Similarly, with BERT (one of the most important updates from Google, a machine-learning technique that increases the understanding of what users are searching for) context matters more and more. Processors are getting better at understanding what people are looking for, so it's not just about having a strong title and description anymore. Content shouldn't be written just for keywords, but for entire phrases, conversational patterns, and sentence structure.
By showcasing your expertise, optimizing text snippets and answering questions, you can use your website to position and showcase your expertise and rank higher.
3 - Schema Is Important
Take time to do a page-by-page appropriate schema. We promise, it's worth it.
Both Schema.org and google have specific properties to identify content which is why it's important to use these and industry-appropriate properties rather than implementing generic schema code to your entire website.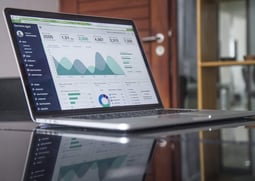 Google even has a tool to assist in creating this markup. (Sweet!)
The best part? >> Schema can ensure that the results showing in search contain reviews, questions and answers.
As we know from the takeaway above, that's huge because that's going to be the kind of content that starts to get you ranking as it builds your authority and trustworthiness!
4 - Agility Is Critical
A lot has changed because of the pandemic, Michael King reminded us during his session. Keeping in mind the buying and searching habits of your customers and how they've evolved this past year demonstrates why we need to be nimble in how we meet their needs.
It can't be "all about analytics" - we really want to take the time to think about leveraging the first-party data available to us.
By doing so, we can best understand our customer's journey and how we can meet their needs - strategically - across all channels.
5 - SEO Must Be Strategic Across Teams
It's not enough for *just* the web team to understand SEO. SEO must be a strategic - and understood - effort across all teams: social, website and paid ads.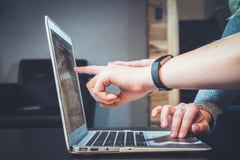 The whole company needs to be on board and aware of the work needed to execute the SEO strategy. Not to mention, the team needs to be aware of the value of having a strong content strategy, understanding the customer journey and how they both translate into good SEO.
With universal buy-in, there becomes a shared commitment to fixing issues and staying on top of the foundations of good SEO. It's not a magic pill. It's constant work.
Similarly, when we take the time to understand our client's goals and how they measure success, we have the best ability to truly serve them.
Putting It All Together:
At the end of the day, SEO is an ongoing process. It never stops and there's no "quick fix."
We all know how much website and social media best practices have changed over the last decade; that's not slowing down anytime soon, which means that this is something to be constantly keeping up with.
Good SEO requires effort - across teams - to stay on top of the changes and continue to implement best practices.
This is something that every business should be spending time on consistently. And while you won't see immediate results overnight, you will start to see your efforts pay off in the long-run.
What do you think? How does SEO fit into your marketing strategy?
Share them with us in the comments below!