So you have created some killer buyer personas. Now comes the bread and butter of your content marketing strategy. Before you just start writing, scheduling and designing your content, there are a few things to make sure you don't ignore to ensure your efforts are effective.
Social Media Marketing
While every area in the buyers journey is important, social media plays a key role within an inbound marketing campaign. Social media provides an amazing opportunity for any business to build their brand, establish thought leadership, drive traffic, generate leads and build a loyal fan base of repeat customers. It's also not about joining every popular network out there either. You'll want to focus on the social platforms where your buyer personas hangout to find information. You should be engaging within that network, while sharing your own engaging content, so you can build a targeted and relevant audience.
Website Content
Your website is the "homebase" where all your content should live and engage your buyer personas through their journey. "Your content on your site is fire and social media is the gasoline." The website will take over the process once a user has engaged. There are couple of things that could happen once potential prospects make contact with it.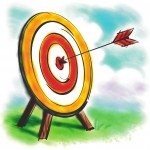 A visitor will stay on your website only if: the content is exactly what they are looking for (provide a solution to their "problem"), it is easily accessible/navigable, and your website is functionable across all devices. From thispoint, the user could visit a contact us page, click on a CTA, or even continue to look around the site for more information.
Users will leave right away: If you have content on your website that isn't relevant information, hard to find, or your website's functionality is not user friendly.
Other things to consider in your website like pictures or media should relate to your buyer personas, e.g.: If you have a persona that cares about family, then a picture of a family would be a good piece of content for your website.
Remember your website should be your 24/7 sales representative, and should have all the same information as if someone was talking to a real life sales rep.
E-mail Marketing
Thanks to software like HubSpot lead nurturing and automatic workflows, engaging your personas has never been easier. The ability to personalize an email will help increase the response to your messages, and retain those leads.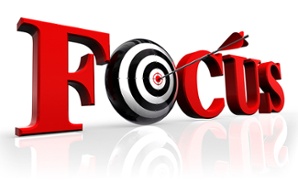 Another important thing about email marketing is using an up to date e-mail list. If you are starting from scratch, you should target your emails to the correct persona. There is no reason to send someone irrelevant information, it will make you look spammy, and you could risk losing that lead.
Using email properly will get your current leads or past customers to return back to your website if they haven't visited in awhile.
In Review
Ensuring your marketing efforts are thoughtful and are targeting your appropriate audiences, Will help have a consistent message through the entire buyers' journey. Your company will be reliable, transparent, trustworthy, and among many other positive factors that will drive business your company.