Are you looking for an advertising agency to help you sell your products or services with Facebook ads? Are you unsure of what you should ask when you're talking to agencies?
No worries, we've all been there… at a starting point trying to figure out how to move forward without taking a misstep. We want to help by breaking down the red flags to watch out for when looking for a new advertising agency and chatting about bad practices we've seen and how you can avoid them by asking the right questions.
The sad truth...
Honestly, having to write this article makes us sad. The truth is... not all agencies prioritize and value relationships with their clients. We've seen too many advertising agencies take advantage of business owners, a recent solicitation to a local company was actually the prompt for us to put this feature together.
Have a read and use this as a resource when shopping around for a new advertising agency. Find an agency you trust and feel comfortable with. Be sure to take enough time to ask plenty of questions so you know all you need to know before signing a contract.
Here are some red flags to watch out for:
#1) They Promise Results That Are Too Good To Be True
"We GUARANTEE a 50X return on your advertising spend" the agency salesman promised. The business owner turned around and ran away as fast as she could.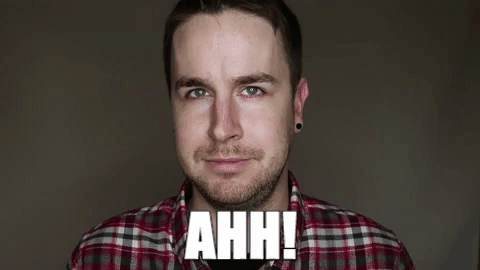 You should have a similar reaction to advertising agencies that promise incredible results that are impossible to achieve. Often agencies that share crazy results like this are showing you one part of their advertising funnel… the remarketing.
As a business owner, you should be far more interested in hearing about how an advertising agency will acquire you new customers. @nowmg
This is the part of advertising that takes the most skill.
Remarketing is the easy part. Ask the agency what kind of results they expect you will get.
Every ad account is different, so if an agency promises guaranteed results, be wary. The fact of the matter is there are so many factors that determine how well campaigns will go. Without looking at your past advertising and website data to make predictions, agencies are guessing the results they can help you achieve.
If an agency guarantees results or shows huge returns in past ads they have run, proceed with caution. Now that you know what to look for when it comes to results and promises there, let's talk more about processes and best practices.
#2) They Want To Run The Ads Through Their Accounts
One of the biggest red flags we see is when companies work with agencies and the agency runs everything through their Facebook Ad Account or Business Manager. Don't ever let an agency do this! For those of you in the back… DON'T EVER LET AN AGENCY DO THIS!
Facebook recommends (and it is best practice) to have an agency run ads through YOUR accounts. You should always own your data when it comes to your ads. To do this the proper way, you'll want to first create a Business Manager, then grant the agency partner access to your Ad Account and various assets such as your Facebook Pixel and Product Catalog.
If an agency runs ads from their account you can have a variety of problems. First, you won't have access to your ads running, the data, and metrics. There should always be complete transparency when it comes to the status of your ads and metrics. If the agency is running the ads through their accounts, you can't go in and see what's running and you're at the mercy of the agency.
Secondly, you may not be able to view comments and reactions to your ads if an agency is running your campaigns through their accounts. This can lead to poor customer experience and service, which can hurt your brand.
Lastly, if you ever decide to leave the agency, or if things don't go well with them, you may find yourself stuck in a hostage-like situation that's hard to get out of. If an agency is running your ads through their accounts, you may lose any data that has been gathered. This means some of your most valuable audiences and ads created will be lost.
Don't give up your power to an agency by allowing them to run your ads through their Ad Account or Business Manager. Be sure to ask your prospective agency what accounts they will run ads through and make sure the answer is yours.
Speaking of transparency with agencies, beware...
#3) They Aren't Transparent With Ad Spend
On a few occasions, we've seen agencies that do not want to disclose how much they are spending on ads compared to their fees. Again, this is a horrible practice and you should run away if an agency will not disclose vital information such as how much of your budget they are spending on ads.
You deserve complete transparency with an advertising agency. They shouldn't be afraid to share results with you, whether they are good or bad. If campaigns aren't going well, great advertising agencies should be able to tell you why and what needs to happen to turn the account around. If they aren't willing to share your advertising spend, will they be willing to share results and progress accurately?
Whichever agency you decide to go with, make sure you can trust them 100% to represent your company online and to share progress and feedback with you. If they aren't transparent about how much they will spend on ads, lace up your shoes again because it's time to run away.
Ask advertising agencies how often they will communicate with you and how often they will share reporting updates. You'll notice for most of these points that transparency is key, so watch out if...
#4) They Won't Share Their Process
When you begin talking to advertising agencies it's always a good idea to hear about their process. Agencies should have a process that they go through to get your ads up and running. You'll want to know how they plan to communicate, how they do research, how they come up with ad copy, and more.
We often hear business owners complain about how long it takes an agency to get their ads up and running. Ask how long the set-up process is and be sure you know their communication plan for on-going feedback, updates and progress reporting… what they'll be reporting, the types of information they're tracking, frequency and in what manner are they sharing their findings.
Next, ask how they go about doing research. All great agencies will spend some time doing research to create better ads for you and your target audience. Will they ask you questions about your ideal avatar? Will they research competitors? Will they look at your past ad data if there is any? These are all questions you'll want answers to before you make a commitment to an agency.
Lastly, ask how the copy is written. Is there a limit to how many ads the agency will make? Do they just copy/paste copy that they've used from other accounts? How do they go about coming up with different advertising angles? Will they adjust copy/content/focus or is a new ad an add-on?
Get clear on how the agency will operate and go about creating new ads for your company. If they are hesitant to share that information with you, find another agency that will.
To wrap it up...
Working with advertising agencies can be a big investment for your business. And with new agencies popping up almost every day, not all of them will have your best interest at heart. Make sure you do your due diligence when searching for the right fit.
Be wary of agencies that promise results that seem too good to be true...they usually are. Make sure to ask agencies to run ads through your ad account, not theirs. Be sure the agency will be transparent, especially when it comes to what they are spending on ads. Lastly, ask about the agency's processes to make sure they aren't just winging it.
Take your time and make sure you're comfortable with the agency you decide to work with before you sign any agreements. If something doesn't feel right, ask more questions or move on to another agency until you find one that gets your brand and that you vibe with. Communication is key. Make sure you trust the agency and that they'll spend your money on advertising like it's their's.
Want to hear about NOW Marketing Group's advertising process?
Learn more about our Ad Management service here.