So how often should I post on my page on Facebook? How often should I post on Twitter? This is one of the most Frequently Asked Question as social media managers that we receive.
To answer your question, I first want to start off by saying that the most successful businesses are those that post regularly on social media. But there is more to it than just checking off a box and posting anything, at any given time. There is an actual science behind it.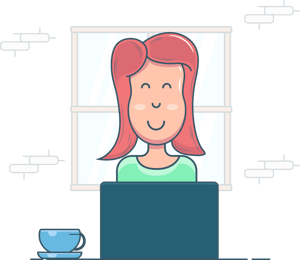 It is important to recognize that each social media site is different, which means people react to content differently, depending on the platform. Equally important is to focus on quality over quantity, and to remain consistent in your efforts.
In addition to these two key concepts, however, there is one other thing that is just as important: timing. When you post your content on social media is important to ensure it's seen by your audience.
As the old saying goes, "timing is everything," and this statement is certainly applicable in the world of social media marketing. The frequency with which your content is posted and the time of day that it goes "live" can make or break your business's social media marketing success.
Here is everything you need to know about perfectly timing your posts on some of the most popular social media platforms:
How Often Should You Post on Facebook?
For Facebook, the number of times you should post per day is contingent on the number of followers you have.
If your Facebook page has more than 10,000 followers, posting three to five times per day is completely acceptable. If you have less than 10,000 followers, however, posting once-twice per day is a good rule of thumb to follow. When you are just starting out, the last thing you want to do is post too much and run the risk of annoying your newfound fan base.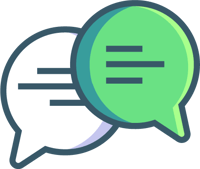 As for timing, posting between 1pm and 4pm Monday through Friday is likely going to generate the most engagement, although one very critical time to notate is Wednesday around 3pm. This is one of the absolute best times of the week to update your Facebook page since it is pretty much smack dab in the middle of the workweek. On weekends, you should time your posts to go live between 12pm and 1pm since this is around the time people are eating lunch, as opposed to running errands, watching a child's sports practice, or visiting with family and friends.
The worst times to post are between 8pm and 8am since most people are spending time with their families, unwinding for the day, and, most obviously, sleeping.
How Often Should you Post on Twitter?
For Twitter, you should be posting between 4 and 6 times per day, with your tweets being a mixture of scheduled and real-time and/or retweets.
When posting to Twitter, the best time for engagement is between 12pm and 3pm, Monday through Friday. It is important to note, however, that many experts feel that the perfect time to post is at 5pm. It is equally important to note that Wednesday is the exception to all of these rules. When posting on a Wednesday, aim to post at noon and between 5pm and 6pm. Weekends are not the best times to post on Twitter, since people treat the site more like an RSS feed than anything else, and usually only hop on it when they have a bit of downtime.
One thing that is extremely important to note for Twitter is that the shorter your tweets are, the more likely they will drive engagement. So try to keep your tweets under one hundred characters. This leaves you with enough space for hashtags and to ask people to retweet your post. For best results, use two hashtags for every tweet.
How Often Should you Post on Instagram?
For Instagram, you should post once or twice per day, based on the size of your fan base.
If you have a large and active fan base, posting twice per day is completely acceptable. But, if you are just starting out, you may want to limit your posts to once a day, since much like Facebook, you do not want to annoy or alienate your existing followers.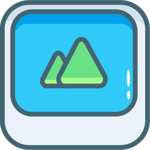 When posting to Instagram, the best times to post are after work, between 7-9pm, and during most people's lunch hours, between 11am and 1pm. This is because Instagram is a platform available on mobile, so timing posts that coincide with when people would most likely be on their cell phones is not only smart, it's strategic. Avoid 3pm posts if you can, since most people are at work and busy.
Save the more important updates for the weekdays, and particularly Wednesdays and Thursdays. Weekends are often hit or miss, and are much better for B2C than B2B. For B2B, try to post more during off-work hours than during the day, when people are busy.
How Often Should you Post on Pinterest?
For Pinterest, you should post between 1 and 3 times per day. Like Facebook and Instagram, the number of times you post should be directly correlated with the number of people who follow you.
When posting to Pinterest, the best times are between 2pm and 4pm and again between 8pm and 11pm. This is because traffic builds after 12pm, especially on Saturdays. The worst time to post is between 5pm and 7pm, when most people are eating dinner. You are much better off posting a little later, when Pinterest users are relaxing and have time to sort through all the pins that have been posted that day.
Pinterest appeals more to DIY niches including crafting, party planning and decorating, but that is not to say that other niches will not do well.
Putting it all together for the best Social Media Posting Strategy
While what is outlined here is a great foundational starting point, it is important to remember that there are no pre-established guidelines etched in stone for to the number of times you should post on social media on any given day or for the timing of each post. Once you get in the habit of posting regularly, you will then need to start monitoring the engagement of your posts, and adjust what you are posting and when you are posting, as needed, to optimize your social media marketing campaign.