Keeping up with the constant changes in social media is one of the most fun parts of being a digital marketer.
Whether you work in the graphic design or account management department, staying knowledgeable about how platforms are evolving is critical if we want to be able to spot opportunities for our clients and agency.
"It's not about the tool, it's about your technique and it's not about what you do but how you do it!" @jessikaphillips (click to tweet)
The truth is that as marketers, it's so important to focus on HOW we apply these learnings to allow us to show up better for our customers.
So, what are the latest trends and updates in social media in April 2022?
In this episode of Magnet Marketers, Jessika Phillips and Mike Gingerich break down the Social Media Updates that your brand needs to know about right now.
The major theme that emerged among most of these latest updates? >> It's all about leaning into the metaverse.
Social Media Updates in April 2022:
If there's one major trend in social media right now, it's creating exclusive access to content that feels tailor-made to the audience.
Here are the important updates you need to know about right now:
Google:
Google recently enhanced its search experience, which is amazing news for both individuals and brands.
For individuals, it's going to be easier to find what you're looking for. For brands, it's going to be easier (if you're savvy) to showcase your brand to people who are looking for what you have to offer.
This new multi-search option will incorporate both visual and text search options as a way to let users expand their search.
"As a brand, if you do your due diligence to add good alt text to your imagery, you're going to have a better chance of being found. This is an especially exciting update for eCommerce brands." @jessikaphillips (click to tweet)
The key takeaway? >> Don't overlook the importance of alt text for your images. Alt-text is hugely impactful in SEO and is going to help you get found before your competitors.
Facebook:
Meta is working on providing brands with more control over their ad placements. In the update, brands will be able to see exactly where the content is being shown relative to other content.
This is hugely important because of brand association; even if you don't associate with another organization, there might be some content that you'd just never want your brand's ad appearing next to.
"As a brand, you have more control over where your ad will show and what it will be placed next to, which is huge." @jessikaphillips (click to tweet)
In another update, Meta announced a new crackdown on misleading "Watchbait" video titles and descriptions.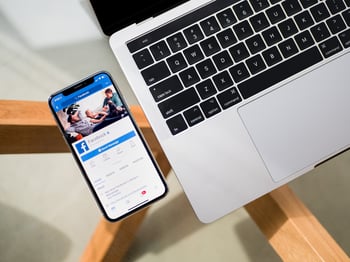 Meta is taking a closer look to ensure that video titles and descriptions, as well as thumbnails, accurately match what is being portrayed in the video. Not to mention, they are looking at whether the video withholds key information at the start as a way to entice users to watch, and/or if it contains misleading information.
The key takeaway? >> As a brand, you need to be clear and direct with your titles. Never aim to lure people in and/or JUST try to capture attention.
Always come from a place of being upfront and providing value vs. just trying to get views. Providing value will always win in the long run.
Our last Facebook update is all about groups >> Facebook rolled out new tools for group admins to emphasize safety within groups.
This is great because your group is truly the place where you're actively building community and having conversations with your people. It's an environment that you want to protect, so these new tools help to do just that.
"Now, you can be alerted to whether group members have been flagged for sharing misinformation. This means that you, as a brand, get more insight into who you're letting into a group." @jessikaphillips (click to tweet)
Instagram: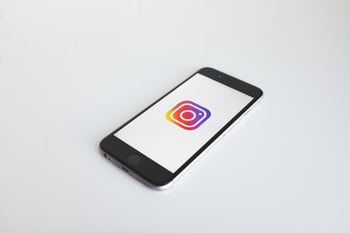 Exciting Instagram news for creators and those who love to shop >> starting with users in the US, Instagram users can now tag products in their Instagram posts.
The best part? >> Creators can become eligible for commission through sales of these products, showing Instagram's continued focus on giving creators more monetization opportunities.
YouTube:
In something that Mike Gingerich called "Zucking," YouTube took a page out of Meta's book and decided to roll out Profile rings for stories and lives.
These rings will function just like you're used to seeing on Instagram and Facebook; they will outline a user's profile to showcase that they have an active story or live.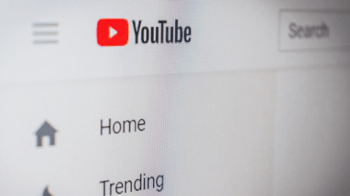 While the functionality itself isn't new, it's new to YouTube so we think that it's definitely going to be helpful for driving attention to your brand's content on the platform.
The key takeaway? >> Test around with adding some stories and/or lives on YouTube and see whether the new profile rings drive more views than you typically saw beforehand.
Twitter:
We're thrilled to hear that Twitter has increased the utility of Spaces with a number of new updates.
Some space hosts are now going to be able to access full Spaces analytics which includes the number of people that tuned in, the total speakers in the session, replays, duration, and more!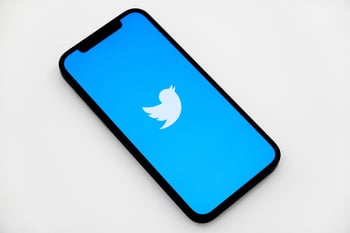 Getting this data is critically helpful in shaping future Spaces to make them valuable for the community, and there are so many use-cases for spaces as a way of creating conversations.
In another update, the long-awaited Edit button is finally here!
We are excited about this functionality because it's going to be so useful for those tiny little typos that can happen when you're moving fast and/or especially when you're live-tweeting an event.
"I'm excited about the edit button because there's nothing worse than sending a tweet out and people are engaging with it and you mistyped one little word." @jessikaphillips (click to tweet)
While we totally understand the reasoning behind why this functionality took so long to introduce, we think so many marketers are going to appreciate it and utilize it a lot for those minor mistypes.
The key takeaway? >> You can edit your tweets. We repeat: you can now edit tweets!
LinkedIn:
In exciting LinkedIn news, the platform added newsletters for Company Pages, plus updated campaign manager navigation.
We love this because it's a free functionality that you can use to share value with your community.
"It's a great way for you to stay in touch with your community right there on LinkedIn." @mike_gingerich (click to tweet)
For those who don't use any email marketing, this is a great way to start dipping your toes into the world of newsletters.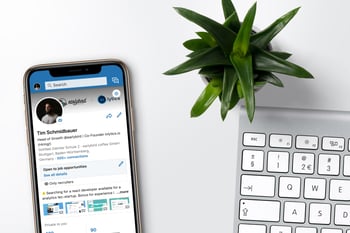 It's also a great way for your brand to share your content with busy professionals who only have a certain amount of time; by keeping it on LinkedIn, you have the chance to capture their attention and gain their trust.
The key takeaway? >> Consider adding this new, free, functionality into your digital marketing mix as a way of getting your content in front of new eyeballs.
Not everyone is willing to give their email address, so these newsletters are actually a fantastic way to reach people that you might not have been able to otherwise.
Snapchat:
Snapchat wants to add more brands onto their platform, so they're making a move similar to what Facebook did years ago in requiring businesses to set up brand profiles.
This is free functionality that you're going to want to take advantage of if you haven't already, as it will allow you to create your professional brand page on the platform.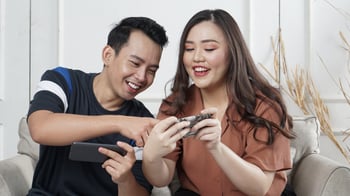 The key takeaway? >> It's super easy to switch to a brand profile and doesn't cost a thing, so it's a total no-brainer.
Another Snapchat update is their addition of YouTube link Stickers.
Snap is integrating with YouTube to allow direct shares from YouTube to Snapchat, so users can share videos and then add the YouTube link as a sticker to their snap.
We think this is a major win for both channels as an awesome display of brands Co-Creating to provide more value and utility to their respective users.
Putting It All Together:
Social media managers can agree that staying up with the changing features and functionality is the only way to spot opportunities for brands to create exceptional experiences.
What we're seeing now is that the best way to continue to grow online is to embrace short-form content and always keep your community in mind so that your content inspires, educates, and/or entertains.
By keeping informed of the latest social media news and being willing to try out the new functionality, your brand will be able to swiftly use new ways to show your audience how much you care.
What do you think? What update did you find most interesting?
We'd love to know! Share it with us below!