One thing that all social media and digital marketers know is that change in the industry is constant.
Effective social strategists understand that keeping up with the newest features and functionality across platforms is essential to stay relevant and find opportunities to drive awareness and engagement as a brand.
So, what are the latest trends and updates in social media in February 2022?
In this episode of Magnet Marketers, Jessika Phillips and Mike Gingerich break down the Social Media Updates that your brand needs to know about right now.
The major theme of digital marketing right now? >> It's all about the metaverse.
"I just attended a comedy show in the #metaverse the other day and I saw that there was a Superbowl party happening. You could attend these parties and have conversations around what was going on." @jessikaphillips (click to tweet)
The power of the metaverse is truly incredible; just think about being able to watch a game with a friend halfway across the world and talk about what's happening in real-time.
There is a huge opportunity right now for brands to start thinking about how to bring people together in a virtually immersive way.
The Superbowl commercial lineup was an incredible look at exactly what's trending and happening in the world of social media and digital in early 2022.
How The Superbowl Points To Trends:
The Superbowl is such a big event for digital that every single social media platform had something special going on to celebrate.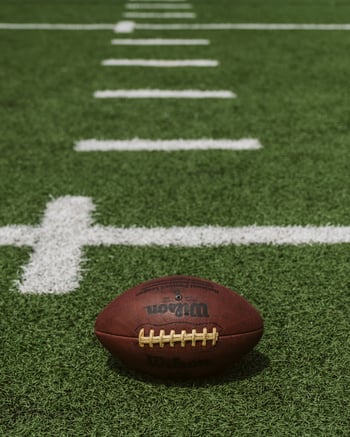 Meta's main focus? >> Digital clothing to showcase your fandom on your 3D avatar, which are now available for use across Messenger, IG Stories, and Facebook. They also hosted a free concert that was streamed on social immediately after the game, signaling the future of digital concerts.
Twitter's move? >> To really engage the audience, Twitter showcased user tweets on the roof of on SoFi stadium. Such a brilliant way to encourage people to tweet!
Snapchat's play? >> To host 3 separate shows in lead-up to the event that provided exclusive content from the NFL.
YouTube's thing? >> Their incredible AdBlitz playlist that has all of the Superbowl commercials neatly organized for your viewing pleasure. Aka, a marketers dream.
TikTok's strategy? >> To host a "tailgate event" aka digital viewing party for the Chainsmokers.
Not only did the major social networks all show up for the Superbowl, but the commercials themselves pointed to the direction that digital is heading; it's all meta.
The common theme? >> Exclusive access to immersive content.
"As a brand, think about how you can start to participate in virtual reality and #CoCreate with your audience." @jessikaphillips (click to tweet)
Social Media Updates in February 2022:
If there's one major trend in social media right now, it's creating exclusive access to content that feels tailor-made to the audience.
"When we're talking social media, we have to talk about the #metaverse." @mike_gingerich (click to tweet)
Here are the most important updates your brand needs to know about right now:
Google:
Google continues to grow in power, which is why every brand should become aware of these 10 statistics. Some of the most noteworthy are:
Google has nearly 92% of the search engine market share
63% of Google search traffic comes from mobile devices
The most commonly Googled term is Facebook
8.5 billion searches are conducted per day
84% of respondents use Google 3x or more per day
Also worth noting is that Google continues to rank more on sentiment and experience.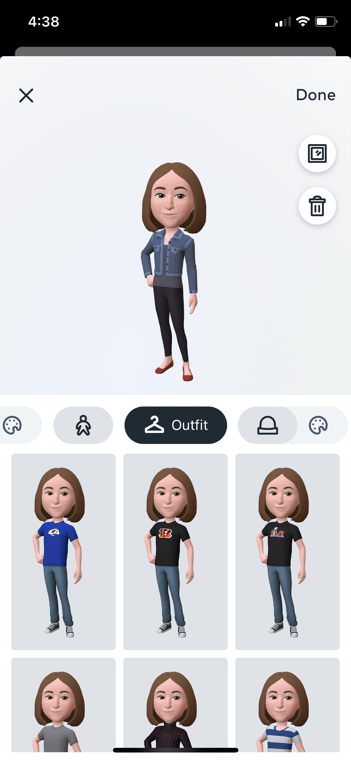 The key takeaway? >> Brands need to provide an exceptional website experience.
Focusing on experience will not only create happier customers but help boost your organic performance.
Facebook:
One of the latest updates for Facebook has been their 3D avatars which are available on Facebook, Messenger, and Instagram Stories.
The avatars are pretty realistic and fun to create, offering dozens of options for hairstyle, color, outfit, you name it.
To make yours on Facebook or Instagram, head to settings > account > avatars and start to play around with yours.
Another big update? >> Messenger added new features for Valentine's Day including split-bill payments and extended voice message functionality.
We got a laugh that the bill splitting functionality was introduced on love day, but it's great functionality nonetheless. Users can request that a total payment be split between members of a chat; messenger will allocate the required amount to each user and make it super easy for those who have registered their payment info on the app.
The voice message functionality is truly what we were excited to see, as they increased the duration of voice messages from 1 to 30 minutes!
We love using voice messages as a relationship-building tool, so we think there are so many opportunities to lean into this increased functionality to send meaningful messages to our people.
Instagram:
Instagram was busy for Valentine's Day, launching a special live-shopping event that featured a range of creators and brands.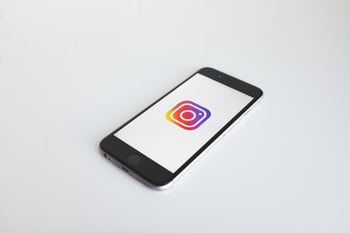 The event essentially acted as a way for the brand to showcase their live shopping tools, which they will be continuing to enhance in the coming months.
This is seriously powerful functionality when used right.
Think about your favorite creators showing you exactly how they do their makeup routine and you have the ability to click and buy the product right there. It creates a truly seamless experience.
"When you create a "get it first" mindset, people are going to want to be there live." @jessikaphillips (click to tweet)
Instagram is hoping that through partnerships with influencers and big brands, they will be able to lure more creators to start posting reels, short-form, and other content there as opposed to TikTok.
In addition, Instagram promoted individual product collections from each of its featured influencers on the Shop tab as another way to sweeten the deal with their creators.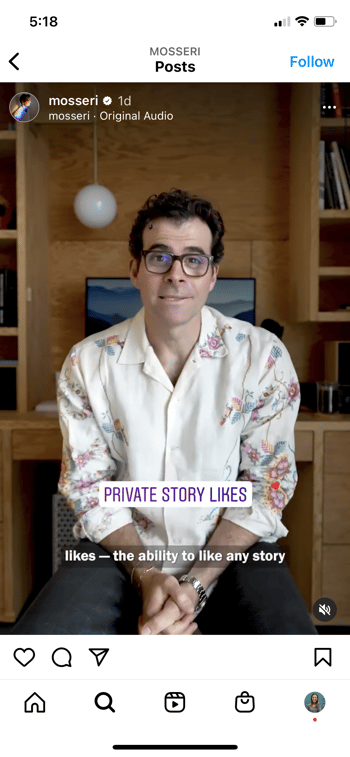 Another update? >> Instagram is launching Stories likes as a way to provide insight on viewer engagement.
With this update, users will be able to "like" Stories which lets the creator know, without starting up a DM.
The goal is to seemingly increase engagement for Stories and possibly to provide another signal for Instagram to use in ranking the Stories that appear in your feed.
YouTube:
YouTube is entering the metaverse with a bang, announcing insights into their key areas of development such as NFTs and shorts.
"This is the year of weaving in NFTs." @Mike_gingerich (click to tweet)
What are NFTs? >> NFT stands for non-fungible token and it's a unit of data stored on a blockchain.
What are shorts? >> Think TikTok/Reel, short-form, content - but on YouTube.
Yep, short-form content is here to stay and it seems as though every channel is leaning into it and awarding creators in the form of way more organic reach than average.
Not only are shorts blowing up on YouTube, but live-shopping is too. And with YouTube's vast array of partnerships and huge viewing power, you can guarantee that live shopping is going to explode on the platform over the coming year.
Snapchat:
As a move that we're seeing among so many platforms, Snapchat is giving more monetization abilities to creators by enabling top creators to insert mid-roll ads into their stories.
The focus? >> Giving creators the ability to earn.
By doing this, creators have even more reason and incentive to keep using the platform and posting consistently.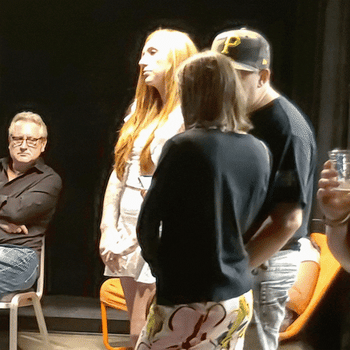 With so many apps giving monetization features to creators, these apps now have to compete to get creators consistently crafting content exclusively for their apps.
We're excited to see how social platforms continue to evolve their functionality to put more control in the hands of the creators to monetize their creativity and earn from their content.
Putting It All Together:
All great social media managers know that it's critical to stay up to date with the latest news and features in order to spot opportunities for brands.
What we're seeing now is a move towards NFTs, live-shopping, digital currency and creator coins, immersive experiences, and creator monetization.
"It's another way of creators getting compensated for their creativity while also creating a sense of community." @jessikaphillips (click to tweet)
The majority of social platforms are finding ways to lean into the metaverse and provide more meaningful experiences for their communities.
"If you're a brand, be the creator, align with the creator or find a way to create a smaller, more intimate community and give them access to amazing content." @jessikaphillips (click to tweet)
By staying up to date with the latest social media news, your brand will be ready to take action and dive into the features that will make the biggest impact given your audience and industry.
What do you think? What update did you find most interesting? We'd love to know!