Not sure what types of posts work for social media?
If you've ever been stuck on what to say on your social posts or what type of content to share we use our 4-E Rule of Post Engagement to define what type of content will work the best. Take a look at our handy infographic that explains how it works, so you can make it work for you!
Use our 4-E Checklist Infographic for creating posts that will boost engagement and grow your following.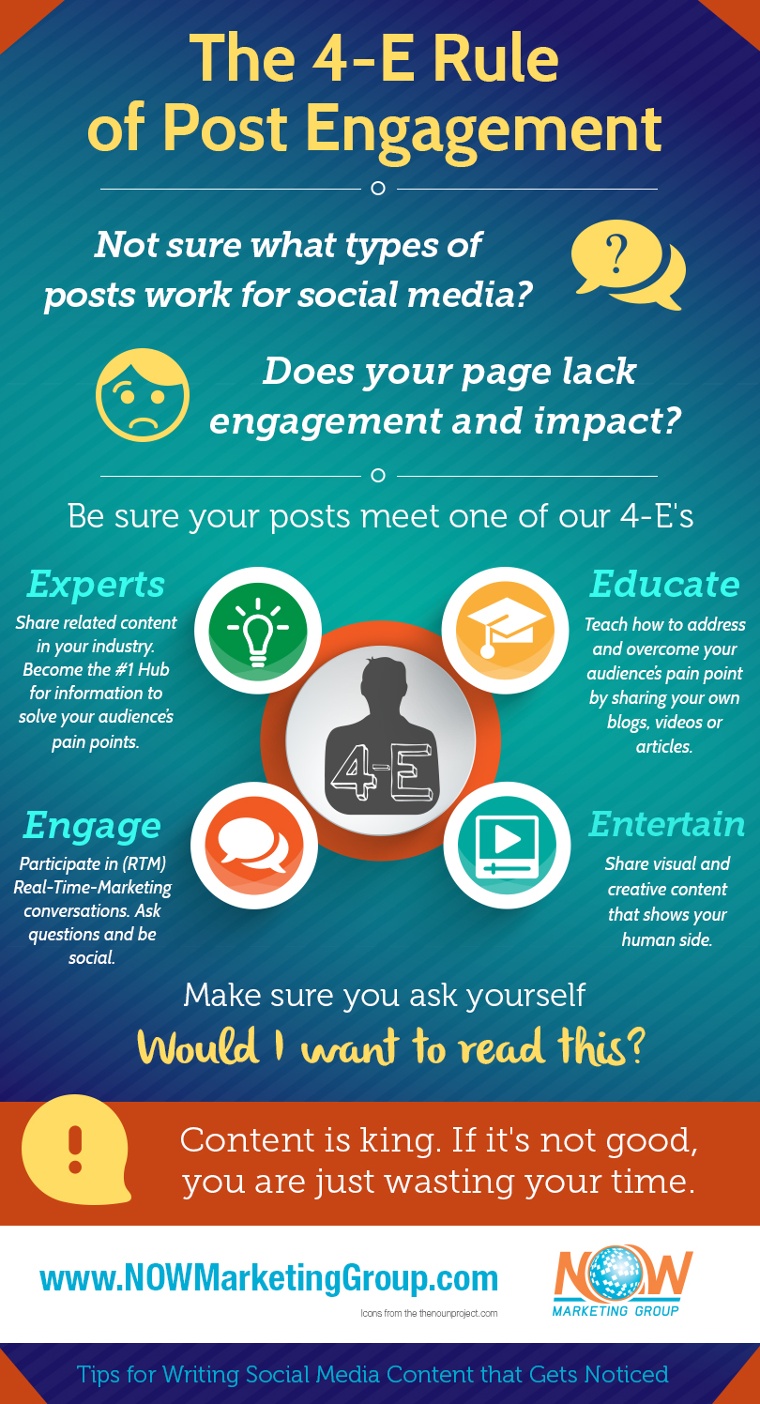 The Internet is filled with rich information on how brands should engage in social media. What are common themes for the individuals and brands who are rocking the social scene?