This year, they really rolled out the hashtags.
Compared to past Super Bowls, we saw brands take bigger leaps and really expand on their commercial spots via social media engagement. For many, it even meant skipping the traditional methods of advertising entirely and using social media as the sole vehicle for promotion.
Cheetos, Verizon and Mountain Dew all fleshed-out their Super Bowl ad buys with interactive social strategies. Similarly, brands like Avocados From Mexico turned to social as a way to engage with fans through creating virtual experiences.
Why? >> It's all about more bang for your buck.
How Advertising Is Changing:
Brands are starting to get smarter about how they strategically spend their advertising dollars. We all know that a TV spot is going to get eyeballs, but it's also going to cost a LOT of money.
Super Bowl ads are the extreme version of such strategies. A 30-second spot during Super Bowl LV would have cost you $5.5 million.
That's where social media comes in. Platforms like Facebook, Twitter, YouTube and Instagram allow brands to meet their future customers where they already spend their time online and send out relevant, timely, topical messaging that costs a fraction of what it would to reach them through a TV spot.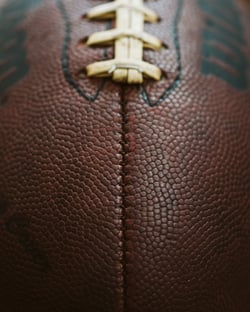 Interestingly, a lot of this year's messaging even tried to jump into the Mahomes v. Brady Super Bowl social media conversations, which often revolved around the ages of the two players. In an effort to get a mention during those conversations, we had Gen X references galore sprinkled in with nods to up-and-coming Gen Z artists.
A great example is UberEats. We had Garth and Wayne from Wayne's World make an appearance to sell the service to the 40-year-olds, and of course, Gen Z got their shoutout through Cardi B.
While Brady mopped the floor with the Chiefs, those watching at home could all discuss the theme of the day while being encouraged by a healthy helping of generational nostalgia alongside ads targeted specifically to celebrate Gen Z's diversity and energy.
Essentially, the ads themselves became a part of the experience, and for at least one night, the national community could take part in the conversation and give their thoughts about what it means for the "young" to challenge the "experienced".
It created a sense of community around the game itself, and many took those conversations online because of the social media pushed by the Super Bowl spots.
It all goes to show, each year it's becoming more and more important to meet our audiences where they're at -- from both a platform standpoint and mindset standpoint.
What Makes For Good Marketing:
This past year has been hard. It's been physically isolating and emotionally draining. This means that for advertisers, it's doubly important to craft messaging that connects with their customers and empathizes with their needs.
The brands that show that they cared about and knew their audience are going to be the brands that capture the most attention in the long-run.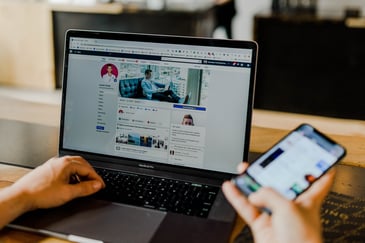 It wasn't always like this. Years ago, brands could shout at their audiences during the Super Bowl. If you had enough advertising dollars, you would be guaranteed to grab eyeballs with a spot and therefore increase sales.
The Internet pretty much screwed all that up.
The brands that are producing strong ads are the brands that understand that good marketing doesn't feel like marketing. Instead, good advertising should feel like strong organic content.
Because essentially, that's what an ad should be. Those winning the ad game lean on authenticity to really show what the company is all about -- its mission, vision, values AND its offerings.
Brands Doing It Right:
Nike, for example, opted to do good instead of spending their money on a Super Bowl ad.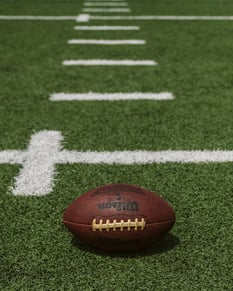 Rather than putting millions of dollars towards airing their own ad, they partnered with the National Football League to launch a $5 million grant initiative towards growing girl's flag football at high schools and athletic associations across the United States.
Through its "Stronger Than One" campaign, Nike is donating uniforms and accessories to these various organizations, as its goal is to grow the sport for girls. Currently, such programs are only offered in six states.
On the social media front, Cheetos amplified their Super Bowl spot via social media to promote their latest product, Crunch Pop Mix.
During the third quarter of the game, fans were able to win a bag of the snack by opening up Snapchat, pointing their camera at the commercial and recording. Similarly, they included Twitter conversations AND a TikTok challenge as ways to further engage fans around the campaign.
The takeaway? >> Let your audience be a part of the conversion around your brand! Social media can be used to spark conversations and jump into what people are already talking about.
Putting It All Together:
At the end of the day, the brands that make the customer the hero will be the brands that win.
It's all about creating an experience for our community! By putting them in the drivers' seat and creating content that meets them where they are at, we show that we truly GET them.
What do you think? What brands do you think nailed it for their Super Bowl spots? Share with us in the comments below!