As new platforms roll out, or those which have been on the radar for a bit start to gain popularity, we often find ourselves scratching our heads thinking, okay that's cool, but how can a brand use this?
TikTok is the fourth most popular platform and in 2019 it was the second most popular downloaded free app, establishing itself as a major player running with the big boys. We took a dive into TikTok for the latest Magnet Marketers conversation. Click the video to listen in.
Okay, we hear you asking the question… "HOW am I going to use TikTok for my company?" Like most platforms, it started out with a single purpose but has evolved with its audience usage.
Let's get into some of the nuts and bolts of the platform and from there we'll be able to see how this isn't just an app your kids are spending all their time on.
The Platform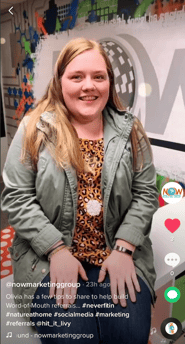 Formerly known as Mucisal.ly, TikTok has been around for a few years now. The app is very visual, with short video and photo transitions (60 seconds max), so its perfect for grabbing attention as the vertical layout of each segment fills your full screen and there aren't any other distractions to pull your eye away from the post. The ease of use is ridiculous with it's one-click like, one-click share, swipe up to move on and swipe left to access the user's account.
The simplistic layout has only two main threads for you - Following and For You. Following shows you content from those creators you are actively following so you can see the latest pieces of content populating in a single stream. The second category is content curated by the app based on your engagement. The For You stream is filled with content similar to videos you've shared, liked, commented on, or accounts you've followed and your location. There is also a discover section to see what's relevant, trending and popular based upon keywords.
Content can be created off-app and natively uploaded from your device, or you can film videos from the app and use the fun filters, effects, and templates, you can play with the speed or upload photos from your phone to create a custom, engaging piece of content.
Sharing content is super easy and as Dark Social is becoming more and more relevant TikTok videos can be shared directly to other social platforms as well as SMS, email and messenger.
Brand Use
TikTok's user base is still very closely matched with that of Musical.ly in that most of its U.S. users are young with 25.8% of the demographic between 18-24. Additionally, 24.5% of users are aged 25-34 which means users aren't falling off as they cross age demographics. This app isn't just for college students burying themselves in their rooms making up dances or posting challenges for likes.
There is so much potential on this platform for businesses and brands. It's one of the most "human" apps we've used, as it lends itself to sharing your true authentic self. We're using it at NOW by participating in challenges, showing our company culture and we will be incorporating helpful videos and tips as we continue to grow our profile. It is a great platform to share super short how-to's, value-added/helpful tips, offer a behind-the-scenes look into processes like podcast set-up and video shoots or even just a peek into your business. It's one of the best tools to help show the personality of your brand as the content shared feels very much like its speaking directly to the viewer.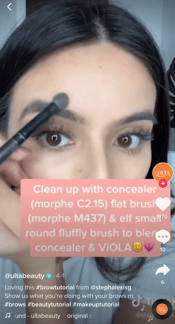 Here are a couple of examples of how creators and brands are using TikTok effectively:
So how can you get started? It's that simple, just get started. Set-up an account or profile and keep it private until you're comfortable with the platform. Start watching videos and engaging on the platform to get a feel for how it works, start familiarizing yourself with the filters and effects, and play along with the challenges… create your own videos. TikTok's draft mode is a super convenient feature, as you can start your content you can put it on hold and come back to it later. Until you are ready to share your content with the world you can save it in draft feature or post as private.
Other than obvious day-to-day interruptions competing for your TikTok attention, draft mode is helpful if you are creating a video that may have multiple pieces. You can start your editing and save it in draft mode until your ready with your next content piece. This is also great for how-to's from multiple team members or sharing an event wrap-up… you can grab content throughout your event and add it directly to your draft and by the end, you have a highlight reel ready to roll.
While you're in the "testing" mode, start building out your content calendar, just as you would for your other marketing platforms. Think about the different topics you might like to share and start creating! Don't be afraid to mix up your content also… for every two tip-videos you share, throw in a behind-the-scenes look at the business or a challenge video to pull your team into fun.
Engagement PRO-tip: Once you're comfortable, start opening up your videos and make them public. Using "fire" hashtags will increase your views, while "thumbs-up" hashtags will boost your content likes; tagging other users in the mentions and sharing across multiple platforms will help push your videos into your audience's feeds and build engagement for your content.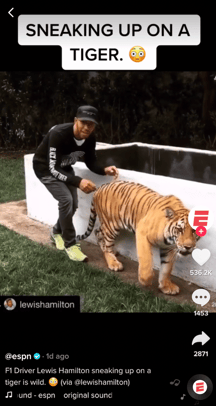 TikTok has creators from literally every industry, we've everything from seen law enforcement officers and oil rig workers to podcasters and nurses and doctors. They are all showing up authentically in a "come as you are" true state. For us, it's another place for helpful content and attracts the next generation of community.
Summary.
Download the app. Build a profile. Watch, engage, follow creators and brands to get a feel for the platform and start creating your own videos. Before you know it, you will be reaching new audience targets, creating content you can share across platforms and showing off that brand personality your fans love so much!
Need a little help with the platform or brainstorming some ideas for your content? We'd love to help. Feel free to reach out and we would be happy to start sparking some TikTok content ideas!
Shameless plug >>>> NOW Marketing Group TikTok @NOWMarketingGroup