Twitter is one of the fastest-moving and most beloved social media channels out there and for good reason. Regardless of what your interests are, you can guarantee that you'll find others that share them on Twitter.
We love the fast-paced, short-form feel of the content on the platform, not to mention the fact that there are always new features and functionality rolling out to learn about.
That's why we invited the Twitter expert herself, Madalyn Sklar onto Magnet Marketers to share all about Twitter's most under-utilized features!
Madalyn Sklar is a serial entrepreneur, community builder, and leading Twitter marketing expert. With 25 years of digital marketing experience and 16 years of social media marketing under her belt, it's no surprise she's been ranked the #1 Social Media Power Influencer in Houston. Every week Madalyn hosts the popular #TwitterSmarter Twitter chat.
Why Your Brand Should Be Using Twitter:
Twitter is an incredible platform regardless of whether you're a company or an individual.
"I like short and to-the-point content and today in 2021, #Twitter is really for anyone that wants to connect to like-minded people, build community and learn from experts!" @madalynsklar (click to tweet)
Anyone interested in short-form, authentic content will find something they like on Twitter.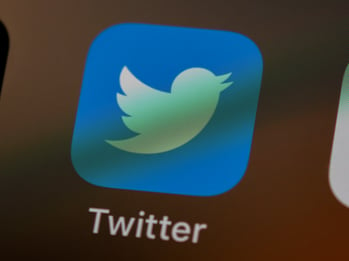 There are so many people across all industries on the platform, making it a great place to discover people and grow your community.
Similarly, given the fast-moving nature of the platform, Twitter is an incredible place to go for breaking news, especially stories unfolding in real-time.
Not to mention, Twitter feels approachable because of the fact that you don't have to follow or friend someone in order to engage with that.
"Twitter gives you that direct access to talk with people and that's powerful that you don't have to "friend" them, which can feel weird. It's this platform that lets you learn about people and build rapport." @jessikaphillips (click to tweet)
It's a great platform to not only discover but post short-form content.
"I like that we're able to have that brevity on Twitter that we don't really have on other platforms." @madalynsklar (click to tweet)
There are so many features available like spaces and chats that allow us to grow that know, like, and trust factor on the platform. By being visible and crafting content and participating in chats, we have the ability to become known!
"People need to get to know us if we want to sell, so by allowing people to get to know you on Twitter, we have the ability to really connect with them!" @madalynsklar (click to tweet)
One great way to create that sense of connection right off the bat on Twitter? >> Create custom gifs.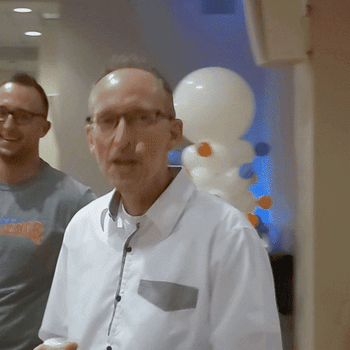 It's not as hard as you might think, so don't get discouraged.
In fact, here is a YouTube video that Madalyn highly recommends watching to walk you through exactly how to do this yourself.
Creating custom gifs is easy to do and they pack a punch, as they are such an incredible way to infuse personality into your content and deepen the connection to your audience.
"Personalized gifs are such a great way to stand out because it's really all about that personalized element that lets people get to know you!" @jessikaphillips (click to tweet)
By understanding our goals in the first place for using Twitter, we have the ability to utilize gifs, spaces, lists, chats, and the rest of Twitter's robust functionality to not just achieve them but also deepen the relationships that we're building on the platform.
Twitter's Top 6 Features:
While Twitter offers so many features, we wanted to hone in on the most important ones to focus on as a brand.
Below are Twitter's top 6 features to start tapping into today.
Twitter Spaces:
Twitter Spaces is one of the newest features available on the app. It's audio-only rooms and for anyone with 600+ followers, you can host one yourself!
Think of Twitter Spaces like Periscope without the video.
"Twitter Spaces is high-quality audio functionality, and it's a great way to have intimate conversations. You don't even have to participate, you can just listen in on conversations happening and get value!" @madalynsklar (click to tweet)
...and given that she hosts 3 different spaces each week, Madalyn knows what she's talking about when it comes to creating value! One of the rooms she hosts is solely dedicated to reviewing others' Twitter profiles and giving them tips on how to improve them!
Madalyn's advice for getting started? >> Think about what you're an expert in and start experimenting with hosting your own room.
Twitter Spaces is such an exciting feature to start diving into because the relationship-building capabilities are huge with this feature.
Revue:
In Twitter's continued effort to make their platform a great place for writers, they acquired Revue and launched a new feature that allows you to publish a newsletter!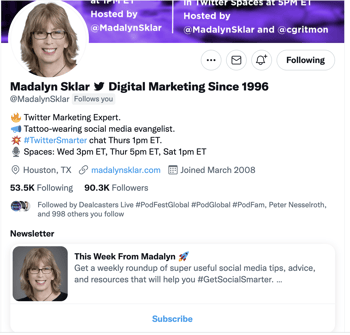 Thanks to this functionality, anyone can publish newsletters for free and easily add them to the top of their profile. The newsletter sign-up button is literally displayed front and center, giving it prime visibility!
Not only does this look awesome, but it's a great way to make it easy for your Twitter audience to subscribe to your content, win-win!
Audio Tweets:
This is a totally under-utilized feature that Twitter offers and it's super cool because it's playing off the popularity of audio-only right now.
"Audio is so powerful. People love podcasts and so they love listening to audio snippets. Audio tweets are only available for creation on iOS but anyone can listen to an audio tweet." @madalynsklar (click to tweet)
To create an audio tweet on iOS, open the mobile app and go to compose a tweet. When you click the compose a tweet button, there will be a little wave sign. You can talk for up to 2 minutes and 20 seconds and if you go beyond that, it'll thread the audio into another tweet.
The coolest part about this functionality is that there are captions! This is huge for accessibility.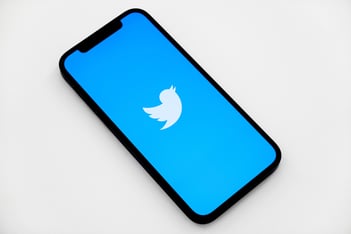 Audio tweets are very underutilized but have a great potential for deepening the connection you have to your audience by using the power of voice.
Media Studio:
Media Studio is a repository of all of your media. Whenever you post media, it gets stored here.
While this might be tricky to discover, this is an incredible feature that lets you truly enhance the power of your videos on Twitter.
Here's how to discover Twitter's Media Studio:
To access the media studio on desktop, look for media studio below analytics on the navigation bar. If it isn't available there, head to ads.twitter.com. If you haven't entered your credit card information ever, you'll be prompted to do so. (Don't worry, you won't be charged for anything, it's just to put it on file!) Then, you'll be able to go to the creative tab and get to the media studio section.
Media Studio is powerful because by going into the backend of your media, you can add metadata to your video.
Through this studio, you have the ability to add bolded titles below your video as well as a call to action link and description. While people are watching the video, they'll be able to click on it and go directly to a link!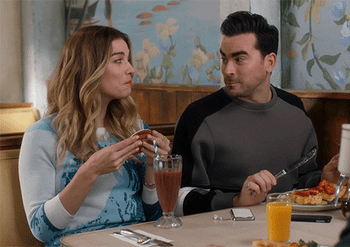 Madalyn uses this functionality for her lead magnets and she's seen how powerful it is first-hand.
One of the coolest things about the media studio? >> You have the ability to carry over/showcase social proof with this feature.
By sharing a video through the media studio, the view count gets carried!
Twitter Lists:
Twitter lists are truly the best way for helping to organize your followers and create a more curated experience on the platform.
Lists make listening to conversations easier because of the ability to group your followers based on industry, interest, whatever you want!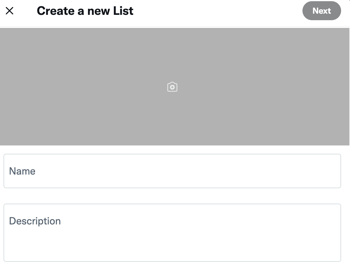 We recommend creating private lists (like competitors!) and public lists (like industry leaders) that you can follow as a way of simplifying your feed and cutting through the clutter of content.
Twitter lists are a great way to curate content to pay attention to specific conversations.
One list that we love that Madalyn made? >> Social Media Smarties.
This is a great place to start when it comes to following a list!
"My Social Media Smarties list is cool people in social media It's a great way for me to see what my peers are talking about and whether there's a conversation happening that I want to jump into." @madalynsklar (click to tweet)
Twitter Topics:
Twitter topics are another way to curate your feed to suit your interests more.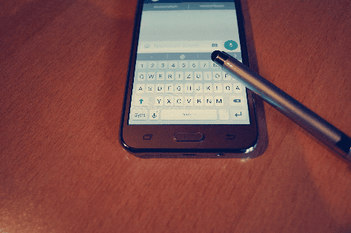 Topics is a big area when it comes to new functionality because Twitter is currently testing having the topics feature integrated with discoverability, which would be huge in helping you discover rooms in Spaces that you're interested in.
Madalyn's recommendation for getting started? >> Go into topics and pick ones that you're interested in!
By taking advantage of these six different features that Twitter offers, we have the ability to connect with like-minded individuals, make the platform less cluttered and more fun!
How To Get Started Today:
It's easy to learn about new features and functionality, but it's another thing to start to implement what you've learned.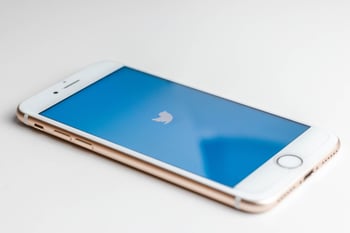 We want to help you truly take action and start integrating Twitter's functionality more into your everyday social media habits.
We recommend taking these 4 steps to get started today:
Pick out interests: This is a simple step that shouldn't take much time that will have you finding and discovering more creators and great content on the platform!
Add your newsletter: If the Facebook and Instagram outage taught us one thing, it's to not build your house on rented land. Newsletters are powerful because they let us communicate with our audience regardless of what social media platforms they are on. If you haven't started to build a mailing list, today is the day to start! Using Twitter's functionality to do this is super easy!
Add alt-text to your images and video: This is going to become increasingly important not only from an accessibility standpoint but with search engines! Take the time to add metadata and alt-text to your media because adding keywords and a rich description is a great way to enhance your search engine optimization.
Send us an audio tweet: You heard right, we want you to send us an audio tweet to our

NOW Account

, and our Brand Manager Julia will respond back to every single person!
To learn more about Twitter Spaces, get this free guide from Madalyn!
Also, be sure to turn into everything Madalyn has to offer on Twitter:
The #TwitterSmarter chat is 1 pm EST on Thursday
The #TwitterSmarter after-chat in Spaces is 5 pm EST on Thursday
All Things Audio is 3 pm EST in Spaces on Wednesday
Twitter Profile Reviews happen 1 pm EST in Spaces on Saturday
Are you going to start to use Twitter to build your brand? What features are you excited to start to utilize?
Let us know in the comments below!