Are you looking for tools to increase your social media productivity? As we gear up for Social Media Week Lima 2014, we wanted to briefly talk about 3 amazing resources we use in our work flow as a preview to the week.
Each of them will be taking part in our Thursday Tweetchats on June 26th. Wondering why you should attend Social Media Week? Check out this blog article to find out more.
These brands be answering our questions as well as questions from the fans on a wide range of topics related to not only their services but relationship marketing as a whole. Follow our Twitter account, @NOWMG, as well as theirs and be a part of the day! But for now, learn more about the platforms as well as the representatives from each company who you'll be interacting with.
All you need is an eye for design and Canva takes it from there. This graphic design resource provides users with a simple tool to create dynamic, eye-catching designs for social media posts, web designs, blog graphics, presentations, flyers, posters and anything else you can imagine.
Canva gives its users layouts, backgrounds and other design tools to help you turn your imagination into reality. In ten months, Canva has grown to 500,000 users, and is a daily tool for many social media marketers, bloggers and small businesses. More than 2 million designs have now been created using the platform.
Zach Kitzchke is Head of Communications for Canva, an online platform that makes graphic design simple for everyone. He writes regularly on social media, branding and public relations and has achieved coverage in publications including Mashable, TechCrunch, PandoDaily, NBC, Forbes and The Next Web. In his spare time, Zach loves to travel, is an avid reader and is learning to scuba dive.
If you haven't heard of Paper.li yet, this is a great way to introduce yourself to a wonderful platform. Essentially, Paper.li allows you to become an online newspaper publisher by creating a publication that will blow the competition away.
This easy-to-use online platform curates content from what you put out and what other like-minded resources post across social media, building it into a daily, twice daily or weekly publication you can use across your own platforms and send out as an e-newsletter. In addition, Pro users can customize their paper with advanced domain and CSS options as well as CTAs and other useful widgets.
Kelly is a native Californian living in Switzerland. She heads up Content, Communications and Community for Paper.li and when she's not in the office, she can be found yodelling in the Alps with her husband and two girls. You can find Kelly on Twitter @KDHungerford or on Google+.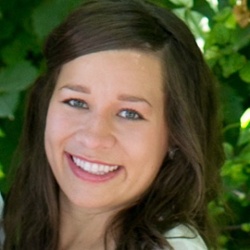 Sprout Social provides social media engagement, publishing and analytic tools for leading brands including AMD, GrubHub, Spotify, Urban Outfitters and Zipcar. A powerful platform for social business available via web browser, iOS and Android apps, Sprout enables brands to more effectively manage social channels, collaborate across teams and provide an exceptional customer experience. Headquartered in Chicago, Sprout is a Twitter Certified Product, Facebook Preferred Marketing Developer and Google+ Pages API Partner. Learn more at sproutsocial.com.
Sarah Mordis is passionate about bridging online and offline communications. She is dedicated to providing value to others through knowledge, advice or job opportunities. She loves Twitter chats and is excited to be part of Social Media Week Lima! Sarah works as a Social Marketing Specialist at Sprout Social Inc. in Chicago, Illinois and focuses on outbound, proactive marketing efforts across social media channels. You can follow Sarah on Twitter: @sprout_sarah.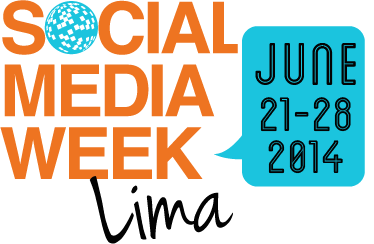 Thursday Tweetchat follows our two-day Marketing Mecca Conference held at the Howard Johnson, Lima on Thursday June 24th and Wednesday June 25th. Have you registered for the conference yet? If not, be sure to do so today!