Everything about your website boils down to the content that's on it. Content is where everything begins and great content will help your website be successful and gain views.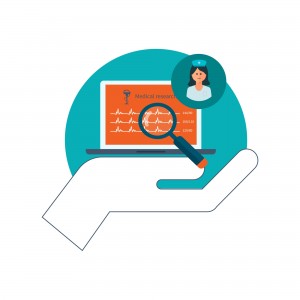 But what makes great content?
Great content needs three things. First you need to make sure you know who you are talking to. Who is your buyer persona? Focus your writing to that specific person and what they are looking at doing. Are they unsure if they have a problem? Maybe they know they have a problem are looking for answers. Or they could be ready to make a decision on how to solve their problem. You'll want to write content for every part of this journey.
The buyer persona represents everything that your ideal customer is and what they want . It's important to make sure you are communicating to them, not at them.
You also want to make sure you content is helpful. Are you answering questions? Is your content educational? If a potential customer has a clearly defined problems your should provide solutions. Remember though, unless your buyer is in the decision making stage, your content is not promotional.
Make sure your content is genuine. People are suspicious and if they think you aren't being authentic they'll bail. Be true to your industry and company.
Here are some my favorite tools to use when creating content:
How-tos content ideas
How-tos are great when you are using long-tailed keywords. Mobile users often search for these long-tailed keywords, e.g. how do I know if a potato has gone bad. Creating a how-to is a simple process: first come up with a problem, introduce a solution, discuss the solution, summarize, and conclude. Your how-tos can be industry specific or more broad. Be thorough when providing solutions and use diagrams, videos, or pictures.
Use Infographics in your content
Are your buyers persona's visual learners? A great option is an infographic! A combination of information and graphic design, infographics are loved by almost anybody and they are great for almost any piece of content. Data, research, and statistics are easily shared by using an infographic. If you have a great topic infographic have the potential to go viral.
Videos
Have you been to Youtube lately? People love videos and videos can be used for almost any idea. Again, check out the variety of videos that are posted to Youtube. Videos are great for sharing an idea in a nice, succinct way. Videos are just about the visual, so make sure you nail down a script with great dialogue. I've mentioned Youtube twice, but don't forget about Vimeo. Post your video to both sites to improve results and garner some search engine optimization.
Lists
Lists are always a good choice, and are very popular because they are easy to read and can be any length you want. You can create a list of bests or create a numbered list. Numbers work great and you can use pretty much any number you want. Pick a topic and pick and number and that's about it. Try to be detailed and have a simple format. Introduction, list, conclusion is one of the best ways to format a list.
The bottom line for creating content for your website is knowing your audience, where they are and what they are looking for. Although the tools listed above a great, they are only a few available to you. There are many more to use for creating great content.