If you want to position your authority on social media, LinkedIn is the best platform to spend time on.
LinkedIn isn't just a great place for showcasing expertise, but it's fantastic for showcasing your thought leadership and building relationships.
Despite the power and potential of LinkedIn, it's a platform that can often go underutilized by social media marketing teams.
That's why we invited SMWL22 speaker, Judi Fox, to be our special guest for Episode 9 of our monthly live show, NOW & Them.
Judi Fox is listed as a Top 10 LinkedIn Coach for 2021 in Yahoo Finance. She is featured in Inc Magazine, CEO Magazine, Vidsummit, Social Media Marketing World, Agorapulse Social Pulse Summit, Video Marketing World, People of Video, and on several Top 100 Marketing Podcasts.
With over 18 years of experience in business development and sales, Judi Fox developed the LinkedIn Business Accelerator Method. Clients are implementing this LinkedIn method to achieve more business and over 1 million content views in 90 days.
The Power Of LinkedIn:
There's a lot that we can do as brands and individuals to tap into the power of LinkedIn.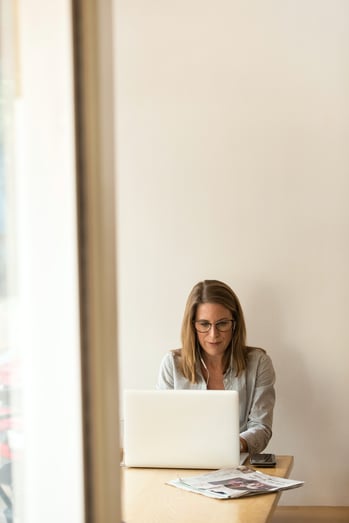 Obviously, creating a profile and starting to post educational, informative, and interesting content is an obvious step.
Next, you want to start connecting with people on the platform. Whenever we connect with people, we all benefit and learn from it.
Judi recommends creating a realistic and smart goal, like connecting with two people per day. This way, you set yourself up for success and make it something that is actually sustainable.
"Sustainability always comes back to people because we're the things that make the world go round." @judi_fox (click to tweet)
Another smart step to take is to start commenting on other people's content.
If you want to drive more engagement on LinkedIn, you have to be engaging on LinkedIn.
"If you want to get more engagement, go give more engagement. Give engagement on people that you know or are reciprocal with." @judi_fox (click to tweet)
This means not only posting content that asks your audience questions to prompt them to respond, but it means spending time on the platform and commenting on other people's posts!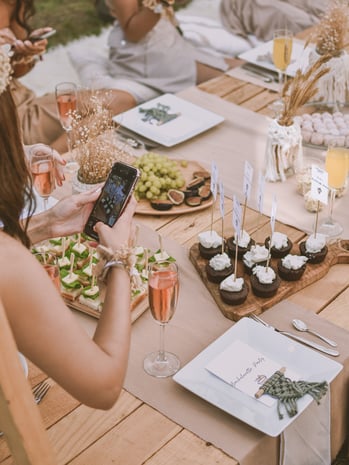 That said, you want to be mindful about who you take the time to engage with.
Someone with 10 million followers might not see your comment since they get so many per day, but engaging with a small brand is smart because you know that someone is definitely going to see it and actually engage with it.
One thing that we do at NOW is adding an initial to a lot of our engagements/comments so that people know that it's me (Julia, here!) responding to them. It shows that there is a real person behind the brand.
Getting Started:
Given that LinkedIn is constantly evolving and adding new features and functionality, the smartest step to take is to get on the platform.
"The energy that LinkedIn is putting into the featured section on the profile is blowing my mind because you can feature your newsletter and have a subscribe button right on the profile." @judi_fox (click to tweet)
Seriously, just get on the platform and start to take time to familiarize yourself with what's new on the platform.
The most important thing is to be human because whether you're a brand or an individual, people want to see the human side.
For individuals, one idea is to start to share more personal stories.
For brands, an idea is to start incorporating more user-generated content and behind-the-scenes content from employees.
"The commonality is that we want to see human beings interacting with the product or experience." @judi_fox (click to tweet)
When you focus on being human on social media, you see that public conversations convert to private conversations.
Just like all social platforms, LinkedIn wants to be talked WITH, not AT. It's about taking the time to connect with others and reward them for the effort that they put into their content.
"We're not making content saying Oh, I wish zero people would see this, so go support other creators." @judi_fox (click to tweet)
If you show up with a willingness to connect and engage, you'll start to see the power of the platform.
Some folks that Judi recommends connecting and engaging with are:
If there's one step to take today, it's to join the conversation! Think of LinkedIn as a networking party that is ready to welcome you.
To put everything that you've learned into action, we recommend connecting with Judi on LinkedIn and checking out her posts!
Do you have any LinkedIn tips to add? How are you using the platform to position your authority?
We'd love to hear from you!