All social media managers know that one of the most important aspects of the job is being able to prove and measure the return on investment.
If you want to be able to prove that your social media marketing efforts are successful, you need to understand how to measure ROI.
Without a clear-cut way to measure return on efforts spent on social, social media professionals fail to be able to best prove how impactful their work is to a company's bottom line. This could lead to shrinking social budgets and a loss of community.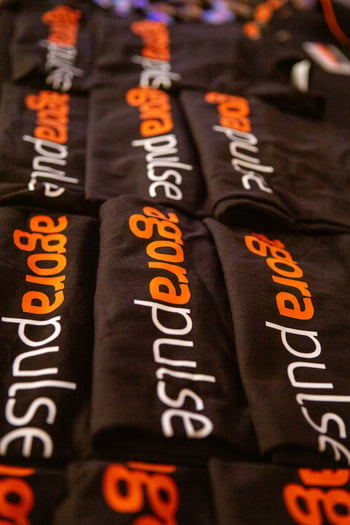 Why ROI Is Hard To Measure:
Measuring return on investment is a complex area when it comes to social media marketing because it requires combing through analytics across each social media platform, as well as Google Analytics.
Think tons of spreadsheets, and lots of time spent tracking hundreds of UTMs.
What social media managers truly need is a place where they can go to prove the ROI of social media.
Agorapulse's New Functionality:
Insert Agorapulse. We can't say enough good things about Agorapulse. In fact, we've mentioned them quite a lot here on our blog because of their amazing functionality, commitment to relationship-building, creating amazing online events, and exceptional customer service.
We truly couldn't do our jobs without them, and they're changing the game by introducing brand new functionality to prove social ROI.
Agorapulse has launched a new feature - a single dashboard - to showcase sales, leads, visitor behavior data, and powerful automated UTM capabilities that allow digital marketers and agencies to transform the vast seat of Google Analytics metrics into actionable insights.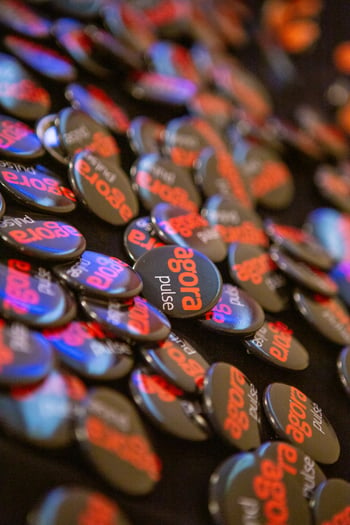 With this new functionality, Agorapulse is truly allowing social media marketers to focus on what they truly love: building relationships and creating meaningful conversations with their communities.
The Benefits:
There are a ton of benefits to this new functionality such as easy-to-read reports that make it so much easier for social media managers to share cohesive social media success stories.
The key product features include:
Advanced link management that automates UTM features such as link shortening, so that it's easier to create, organize and use tracking codes for social media
Dashboards that automatically pull data from a wide range of sources, including Google Analytics, so that you can see your most important social metrics and performance
You no longer have to spend hours trying to turn yourself into a Google Analytics expert.
Thanks to the automated UTMs and digestible reports, you'll be able to focus on the metrics that matter most so that you can work with your clients to grow their market position, expand their budgets and even bring on new team and/or community members!
This functionality is truly going to change the game for social media managers and we couldn't feel more excited to not only dive into it but help our friends at Agorapulse spread the word!
We definitely encourage you to watch this great demo of Agorapulse's Social Media ROI prototype!
What do you think? How can you envision this functionality making your job easier?
We'd love to hear from you!